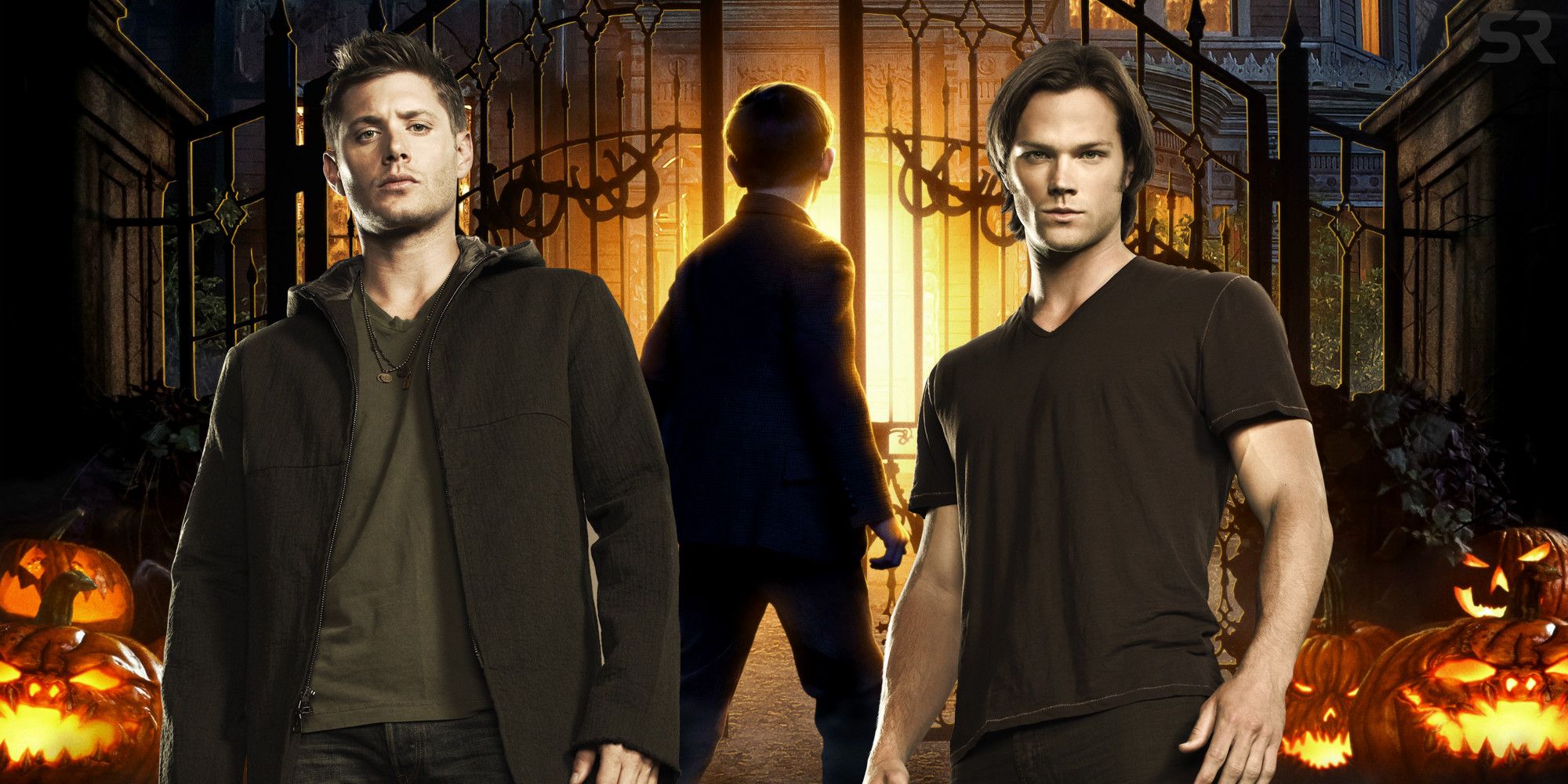 Supernatural fans will want to make sure to put The House with a Clock in Its Walls on their must-see list as the film will feature a lot of references and Easter eggs related to The CW television series.
The House with a Clock in Its Walls finds inspiration from the novel of the same name by John Bellairs. This story follows the adventures of an orphan, Lewis (Owen Vaccaro), who goes to live with his mysterious uncle (Jack Black). He soon learns that both his uncle, and the woman who lives next door (Cate Blanchett) are not just mere mortals. The two are, in fact, a warlock and a witch. But that's not the most interesting thing to happen to Lewis. He soon learns that the house's previous owner installed a strange clock within the walls that rings one less chime each time it sounds off. It is thought that once the bell reaches one single chime, the world will end.
Related: House with a Clock in Its Walls Trailer
One of the movie's writers, Eric Kripke, who is also the creator of Supernatural, tweeted that fans of the long-running television series will see a lot of Easter eggs and hidden references they should recognize. Kripke also mentioned that reading the book as a child is what inspired him to write Supernatural; both stories feature gothic horror elements with "heart" and "magic."
Supernatural is one of the longest-running television shows in U.S. history and will air a shorter 14th season this fall. However, Kripke has a lot of other writing and producing credits to his name. He co-created Timeless, a show much loved by fans, but not so much by NBC. The series recently received news of its official cancellation by the network. Fans still continue to keep it trending on social media, though, in hopes that one of the streaming subscription services picks it up.
The House with a Clock in Its Walls is Kripke's first foray into movies. The film also just recently got a new trailer, which shows a little more of how the movie's story plays out. The House with a Clock in Its Walls definitely seems like an interesting movie, with a AAA cast and special effects. Children and young adults will certainly find it appealing, but a lot of older Supernatural fans will fill seats at their local theaters for showings of it, too. Keep an eye on Kripke's Twitter for more clues about those Easter eggs.
Source: Eric Kripke/Twitter
The post There Are 'TONS' of Supernatural Easter Eggs In House With A Clock In Its Walls appeared first on ScreenRant