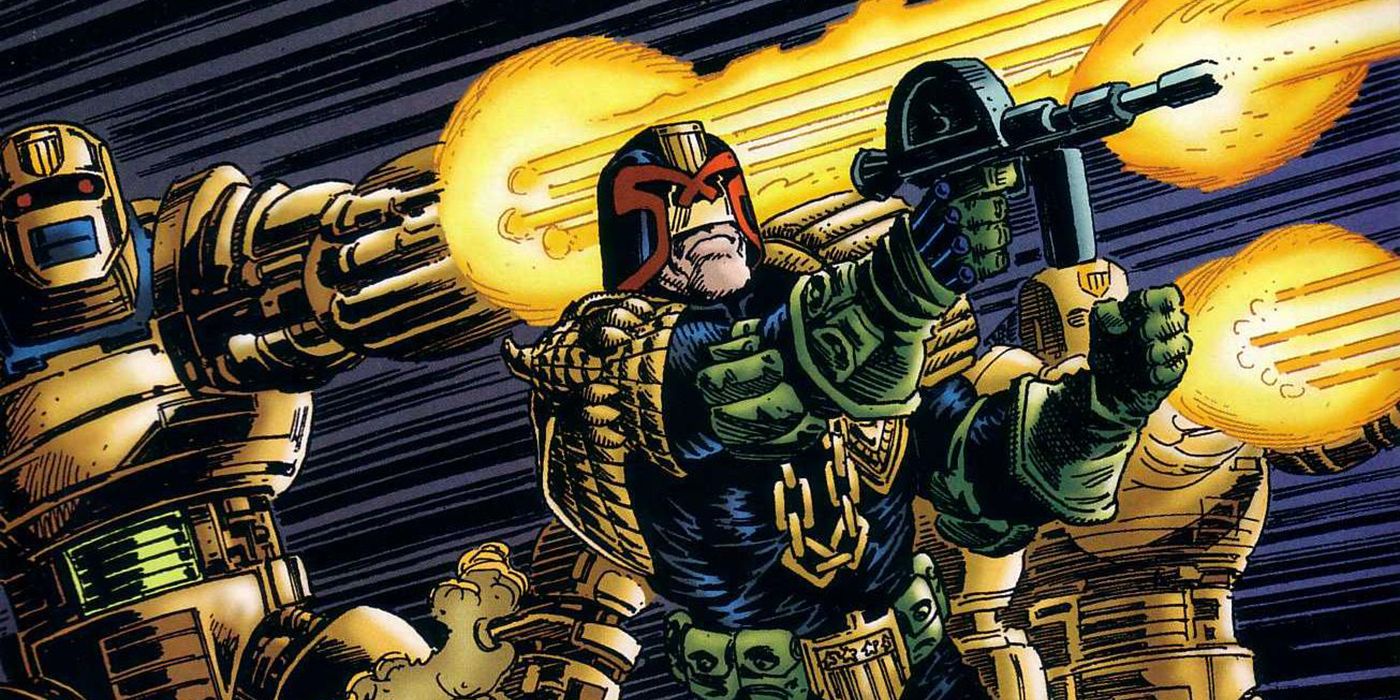 Judge Dredd could once again be returning to the world of video games, after rights owner Rebellion suggested that a game could be in the pipeline. There hasn't been a major video game adaptation of the 2000 AD comic book character since Judge Dredd: Dredd vs. Death, which released to something of a mixed reception and struggled with a staggered release window that saw it launch in different parts of the world between 2003 and 2005.
All in all, the Mega-City One Judge hasn't had the best of times with adaptations in general. The 1995 film starring Sylvester Stallone is now notorious for its treatment of the character and cheesy dialogue, and although 2012's Dredd earned the respect of long-term fans and some solid reviews, it struggled to find a larger audience and seems destined to remain as a cult classic. This boils over into the world of video games, with previous releases over the years also struggling.
Related: 15 Best Comic Book Video Games Of All Time
However, there could be a chance for someone to have another crack at the 2000 AD character. Speaking with VG24/7, Rebellion CEO Jason Kingsley suggested that there could be some news coming soon about some games based on 2000 AD properties, including Judge Dredd. This comes after Rebellion opened up to the prospect of other studios working on 2000 AD games last year, so clearly some positive discussions have taken place.
"We've talked to and we have agreements with a number of different people," stated Kingsley at E3. However, Rebellion is not ready to announce the specifics of the projects because, at the moment at least, it's still a little too early. The CEO did go on to state that "there may be announcements coming in the next few months," though, which will no doubt be interesting news for 2000 AD fans after another video game from the property.
In spite of its status, 2000 AD has been somewhat underutilized when it comes to video games. Rebellion had previously released Rogue Trooper and its Redux edition, but has spent more time on its own properties. However, this might not come as much of a surprise, given the middling critical reception that Rogue Trooper received versus series such as Sniper Elite, whose entry last year was considered one of the best games of 2017.
Even so, it's going to be intriguing to see what these further 2000 AD projects are. Fans will want to see exactly which developers are taking on which properties before getting too excited, but if Rebellion has truly vetted the studios in question then it may well be that gamers could have a faithful Judge Dredd game on the cards. With that TV adaptation also in the works, now's a good time to be a Judge Dredd fan.
Source: VG24/7
The post There's a Judge Dredd Game in the Works appeared first on ScreenRant