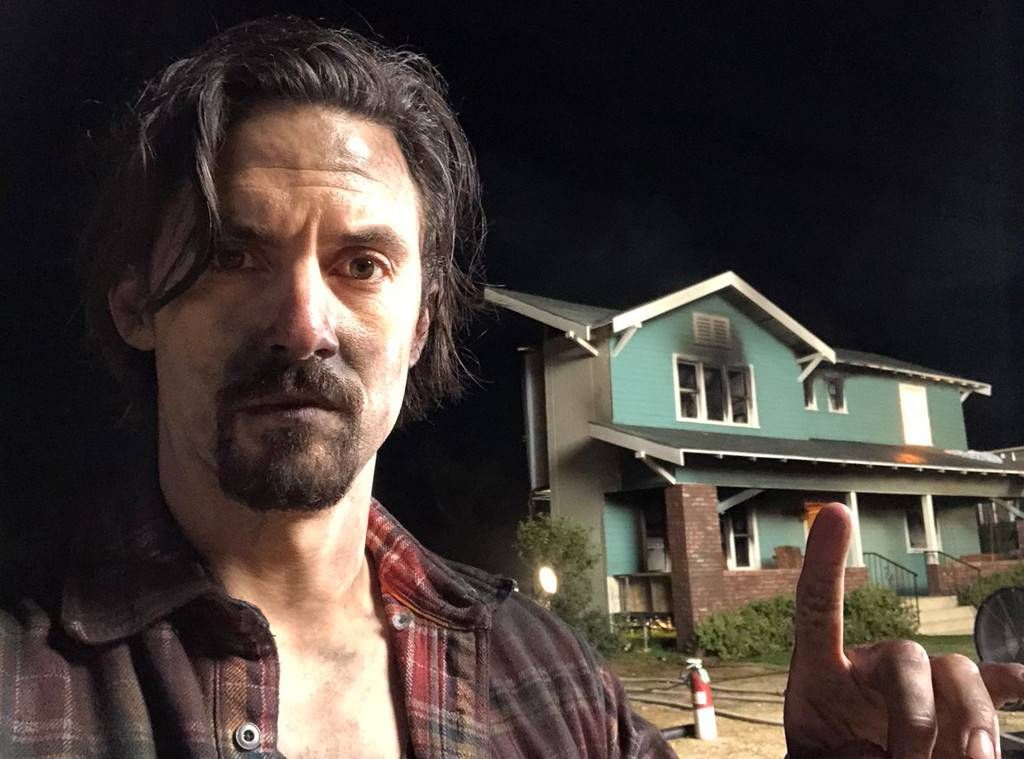 When previews for This Is Us began playing in the summer of 2016, fans were not sure what to expect from the show. Often dramas begin playing on television but do not live up to expectations, or quickly fizzle out. However, it was evident from the first episode of This Is Us that the show as something special. The way that the characters interacted and how they eventually built the Pearson family felt different than other shows. This Is Us has captured lightning in a bottle, and the showrunners have been able to maintain that through the first three seasons.
As the show has continued, one thing has become evident – it is one of the most emotional shows currently playing. Because of how connected fans feel to the characters, they easily succumb to the emotions that the show is trying to evoke. Only special shows are able to do that to their audience.
As a result of all that emotion in the show, it can be good to take a break every once and awhile. Thankfully, the power of social media has given fans the opportunity to see behind the curtain of the show and take a breather from all the sadness. Instead of grabbing the tissues nearby every time someone mentions Jack Pearson, fans can take a look at pictures like this and know that even the actors are having a good time.
No need to worry about slow-cookers this time! Here are 20 Behind-The-Scenes This Is Us Photos That Change Everything.
20

Grown-up Randall With Jack

The relationship between Jack and Rebecca with The Big Three is certainly moving beyond comprehension. However, their relationship with Randall is particularly special. Given the circumstances that led to him being a part of the family, he bonded with his mother and father in a different way than his siblings.

Knowing how special this bond is makes it all the more upsetting that Randall does not still have the comforting presence of his father in adulthood. Jack influenced him so much, but he is sadly gone. Even though it is just in a behind-the-scenes photo, it is good to know that adult Randall and Jack have had at least some level of interaction. That lets the This Is Us faithful sleep more soundly at night.
19

Toby Without His Weight

Balancing out Kate's insecurity with Toby's humor has made them a perfect couple. When the two of them met at an overweight-support group, it was refreshing to watch them embark on their weight-loss journey together. However, those who have seen actor Chris Sullivan on any other shows know that there are many differences between him and Toby.

For his portrayal as Toby, Sullivan dons a "fat suit" in order to give him his rounded appearance. When Sullivan arrives at award shows, fans get to see him as he actually is. Initially it is very surprising, which is why this photos is such a big game-changer.
18

Sly Stallone And Jack

As the Pearson children have grown up, each have moved closer towards their dreams. Kevin grew became a big-name television and stage actor, but had not been able to transition to movies. As the second season unfolded, he was able to procure a role in a war film alongside Sylvester Stallone. While this was one of Kevin's dreams, it also tied into his father's as well since he had been a big Stallone fan.

Kevin may have got to share movie scenes alongside Stallone, but Jack Pearson had to slip in for at least one picture alongside Rocky Balboa himself. Milo Ventimiglia even played Rocky's son in Rocky Balboa.
17

Jack After The Fire

The moment that every This Is Us fan was dreading was the reveal of how Jack lost his life. While it is such an important part of the Pearson family history, it was going to be a very sad moment for everyone. Leading up to the Super Bowl episode, fans had learned that it had to do with a house-fire. The only question was, how would everything come to pass?

In what was surely one of the most talked about moments in television in 2018, a fire raged through the Pearson family home following an electrical short-circuit. Knowing that Milo Ventimiglia can take just a moment to break the tension during the intensity is surely appreciated.
16

Kevin Is The Baby

Only one of the Big Three currently has children. Randall is a great father to Tess and Annie (and Deja too), but neither Kate nor Kevin have had children yet. However, things seem to be changing due to Kate's pregnancy in season three – her and Toby's IVF plan is currently working, and they are in the process of having a baby.

While Kate and Toby will likely be great parents as well, it seems that they already have a surrogate baby to deal with. They may live in different states, but Kevin will always need to be taken care of in some way. Due to how connected they are as twins, Kate and Kevin have an incredible bond. To know exactly what Kate and Toby think of that bond, look no further than their shirts!
15

Kate Growing Up

Having to portray several different time periods of the same character is no easy feat. However, This Is Us is able to make the transition between the '80s,'90s and present day seem seamless during each episode. In order to accomplish this, the production team required actors to be cast who all resemble each other. While the casting of younger versions of Kevin and Randall are great, none of them look as close to their "present" counterpart as Kate's.

Actors Mackenzie Hancsicsak and Hannah Zeile bear such a resemblance to Chrissy Metz that some fans have asked if they are actually related. Based on facial features alone, the three ladies could easily pass as sisters. Since they never interact together on the show, that resemblance is not fully seen until they are all standing together.
14

Randall And Bev Still Happy?

For those who are just beginning to watch This Is Us, seeing Randall and Beth happy together is not out of the ordinary. This couple has been praised for representing a great depiction of what marriage is really like, and for being great teammates as they raise a family. However, the future poses many questions for this happy couple.

Randall's venture into local politics put a lot of strain on his marriage, and flash-forwards have provided hints that they are not as close as fans would hope in the future. While there are still many details to flesh out, these flashes gave the impression that their marriage ends up on the rocks. Seeing them happy in this photo is a great reminder of how they currently are on the show, and hopefully how they'll stay forever.
13

Jack Shaving His Goatee

Due to the multiple time periods shown on This Is Us, it requires a lot of heavy make-up work for certain actors. For characters like The Big Three, who have multiple actors playing them, it is much easier. However, for Jack and Rebecca, careful grooming and make-up regimens are required to show how their ages fluctuate.

While Mandy Moore certainly has this much worse (more on that later), Milo Ventimiglia does have work to do too. The main differences between young and old Jack Pearson lie in his facial hair. By shaving off his goatee, Ventimiglia is able to look much younger. Following finishing the filming his "older Jack" scenes, it is time for him to shave off his beard so he can be young again!
12

Rebecca Hugging Miguel After Marrying Jack

When Jack and Rebecca's marriage was introduced in the pilot episode of This Is Us, couples everywhere swooned at how perfect together they were. They complimented each other so much and looked so in love that fans could not wait to learn more. This is why is was so surprising when the show revealed that Rebecca was married to Jack's best friend Miguel in the present day.

Fan theories started to run wild as to how their marriage ended, which would be answered in later episodes. Since then, the show has provided a lot of background of their courtship and life together, complete with their small wedding. It seems that the actors took a break during filming to foreshadow Rebecca and Miguel's marriage, which is only made more hilarious by how weirded-out Jack is about the situation.
11

Pearson Family During The Fire

Being able to face impossible circumstances with humor and love is part of the magic of This Is Us. The Pearson family has faced some difficult things, but they have still been able to make it through together.

While their family home caught on fire, the family made a dramatic escape out of their bedroom windows. The entire ordeal was nerve-racking for fans to watch, but it must have been emotionally heavy for the actors as well. Teenage Kate and Randall appear to be shaken by the situation at hand, but Rebecca and Jack seem like they're having a great time. As veteran actors, they are able to make light of an incredibly emotional situation. Thankfully so, as that fire was intense for everyone who watched it.
10

Using Her Fake Belly

Carrying The Big Three is certainly no easy task. While Mandy Moore is not presently a mother herself, she has been through the ringer on This Is Us by pretending to carry triplets. Even though the pregnancy was not real, she had to lug around a very big pregnant belly.

Moore had to do all the emotional heavy lift and performing while wearing a gigantic fake belly. While it certainly is a lot of strenuous work, she did have one advantage over everyone else – she has a built-in table that she can use to make notes. All the other actors have to sit down by a table, but she had one available at all times. Perhaps she is the one that made out the best in this situation?
9

Kate With A New Man?

Fans are never entirely sure what is coming down the pipeline with This Is Us. The show has the special ability to keep fans guessing about what will happen with the Pearson family each episode. While there are always going to be uncertainties and questions, there is one thing that fans feel comfortable saying – Kate and Toby are meant to be together. It is impossible to think of anyone coming between them– well, at least until Duke came around.

Kate met Duke while she was attending a weight-loss camp, and they began to flirt. While her relationship with Toby has certainly progressed beyond this, seeing these two in a behind-the-scenes photo has only furthered suspicion. Will Duke make a reappearance on the show in the future? Looks like fans will have to keep on guessing.
8

What Is Miguel Doing With A Phone?

Fans often forget that the different time periods on This Is Us was not revealed until the end of the pilot episode. Prior to learning that Rebecca was pregnant in the late 1970s, fans were led to believe that all of the stories were happening at the same time. However, now fans know that anytime they see Jack Pearson, it is further in the past.

Filming things from the past always leaves the possibility for error. With so much technology available in the present that was not back then, all it takes is one slip for the illusion to be broken. If that is the case, what is Miguel doing with an iPhone in his 1980s office cubicle?
7

Mandy Moore's Makeup Routine

The actor on the show who has the most transformations to deal with on the show is Mandy Moore, hands down. Having to transition from a 30 year-old mother all the way to a sixty-year old grandmother puts a lot of strain on the actress. Not only are the younger and older Rebeccas very different to portray, but she also needs to deal with hours of makeup and transformation.

Moore has said that the aging process takes close to three hours to complete, and has "ruined" her skin. Considering that she has only done the show for three seasons so far, there is likely still a long way to go. Hopefully her skin can hold up and that is not a reason she leaves the show anytime soon!
6

Jack And Toby Finally Together

Out of all the people that Jack Pearson will never get to meet, he would have liked Toby the most. Jack would have been incredibly proud of how he treats Kate. In fact, the two of them are incredibly similar in their kindness, humor, and approach to the world. Kate thinks very highly of her father, but also thinks the world of Toby.

While fans will never get to see these two interact on the show, they get to see their goofiness behind-the-scenes. Ventimiglia and Sullivan are as funny as their characters on the show, and delight in having a good time backstage. At least fans get to enjoy that.
5

Randall Growing Up

Randall Pearson has grown in to a strong, funny and successful adult. As a family-man, he can be a strong provider as well as a care-taker when he needs to be. Randall is a renaissance man who can do anything that his family needs. This is a direct result of how he was raised by Jack and Rebecca.

What is great about this photo is that it shows every side of Randall. Young Randall has always been the silliest of the group, while teenage Randall is the most serious. Thankfully, both of these phases gave way to the Randall Pearson that fans have become so attached to.
4

Jack Helping Emotional Fans

The emotional turmoil that fans face when they watch This Is Us every week cannot be understated. Where many other shows will have affecting and intense scenes or episodes, every single episode of This Is Us is well known for tugging at our heartstrings.

Each season of the show has dealt with life's problems in a way that fans cannot turn away from. Unfortunately, this leads to a lot of sobbing and ugly crying that renders people unable to deal with other things in their lives. Thankfully, Milo Ventimiglia fully understands this and created this note to get fans out of next-day commitments. Ventimiglia feels that fans need a day to recover after watching an emotional This Is Us episode. Doesn't that sound like a good idea?
3

Randall Making Kevin Laugh

As often reported, casts can have great chemistry on camera but not be close at all backstage. This is disappointing for fans to hear, and can even take away from how much they enjoy the show. Thankfully, This Is Us does not have that issue as the cast is incredibly close.

As indicated by any of their Instagram accounts, the cast enjoys hanging out together. It's proof of how much fun they have while filming the show. Filming a show as emotionally charged as this one must be difficult at times. Thankfully, they seem to lighten the mood quite often by having fun together. Given some of the content, that fun must be very appreciated by everyone on set.
2

Even Randall Is Sad

Dealing with all of the emotional turmoil that comes out of This Is Us is difficult for fans. Fans have become so attached to the Pearson family, that when the characters feel pain on the show, it is as if fans feel it too. If that is the case for fans who spend sixty minutes per week with the Pearsons, it must be compounded for the actors involved.

It seems that when Sterling K. Brown enjoys one of the episodes of the show, he also enjoys a good ugly-cry. While many fans may try to hide their tears while watching the show, Brown wears them like badges of honor. He may be an incredible actor, but not even he can make it through Jack's final scene without sobbing.
1

Kevin Growing Up

Picture-perfect casting can lead to great moments for a show. By having the right actors in the right place, a show can go from good to great. Each of the actors who bring Kevin Pearson to life play a part in putting a great character together.

Kevin has gone through as much tragedy as the rest of his family, but he has a much different way of coping with it. Perhaps it is due to his natural charisma and penchant for acting, but he has always been able to smile his way through anything. When placing all of the Kevin actors together, they all share one trait – they have million-dollar smiles. When all the pieces get put alongside each other, it makes sense why these boys were chosen to be "Number One".

—

Are there any other photos that change This Is Us? Let us know in the comments!