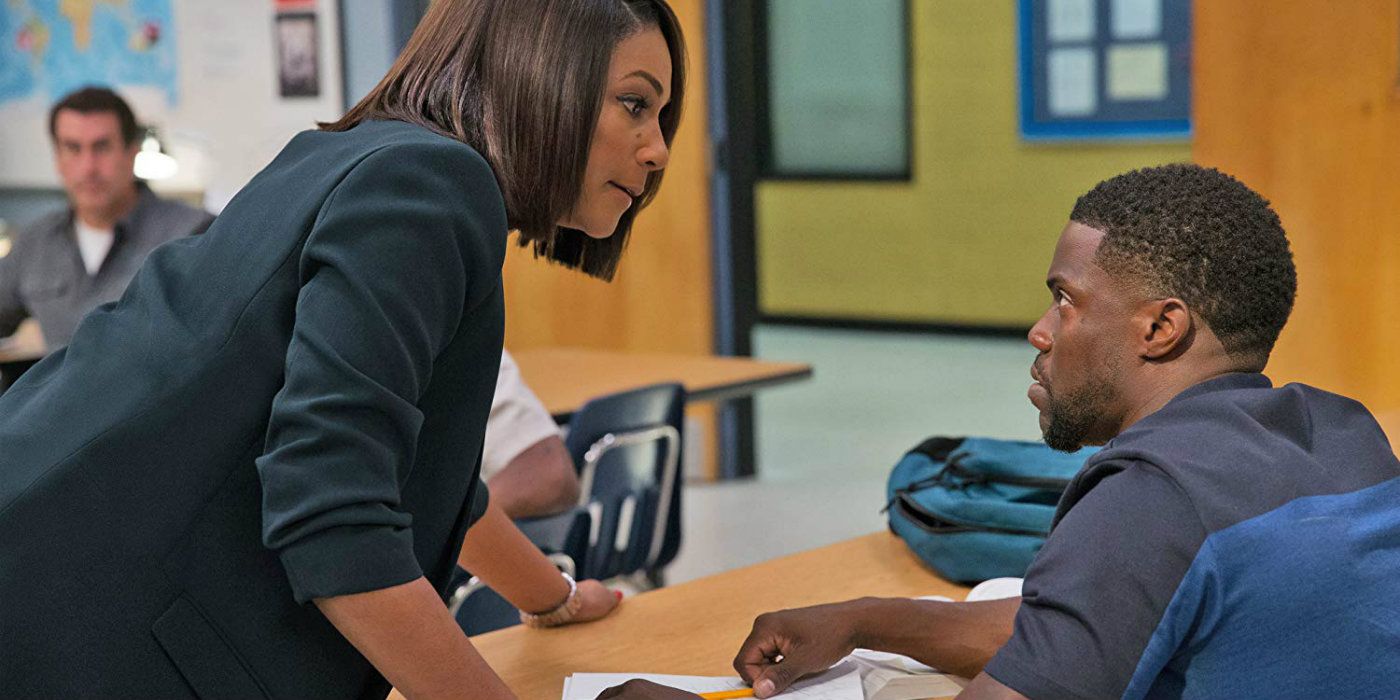 Tiffany Haddish gets more of the spotlight than Kevin Hart in the final trailer for the pair's upcoming comedy, Night School. The film reunites Haddish with her Girls Trip director Malcolm D. Lee, who's drawing here from a script that Hart cowrote with a team of writers that includes Nicholas Stoller (the Neighbors movies).
Hart stars in Night School as Teddy Walker, a fellow who attends night school in an effort to pass the GED exam, after a series of unfortunate events leaves him job-less and needing to significantly improve his resume. Haddish shares headlining duties with Hart as Carrie, Teddy's night school teacher and, as her students soon find out, an instructor with little patience for either trouble-makers and/or lazy pupils. The Night School cast is rounded out by such names as Rob Riggle (the Jump Street movies), Romany Malco (Blunt Talk), Megalyn Echikunwoke (Vixen), and Ben Schwartz (Parks and Recreation), among others.
Related: Tiffany Haddish's Thanksgiving is Ruined in The Oath Trailer
Whereas the first Night School trailer zeroes in on Hart's character and his problems, the third (and almost certainly final) trailer for the movie focuses more on Haddish as his no-nonsense teacher instead. Of course, as one might expect from a character played by the Girls Trip scene-stealer, Carrie is far more (comically) unconventional in the way that she disciplines her students and goes the extra mile, in an effort to get them to pass the GED with flying colors. For more on that, watch Universal's latest Night School trailer (which is already showing in theaters attached to Crazy Rich Asians), in the space above.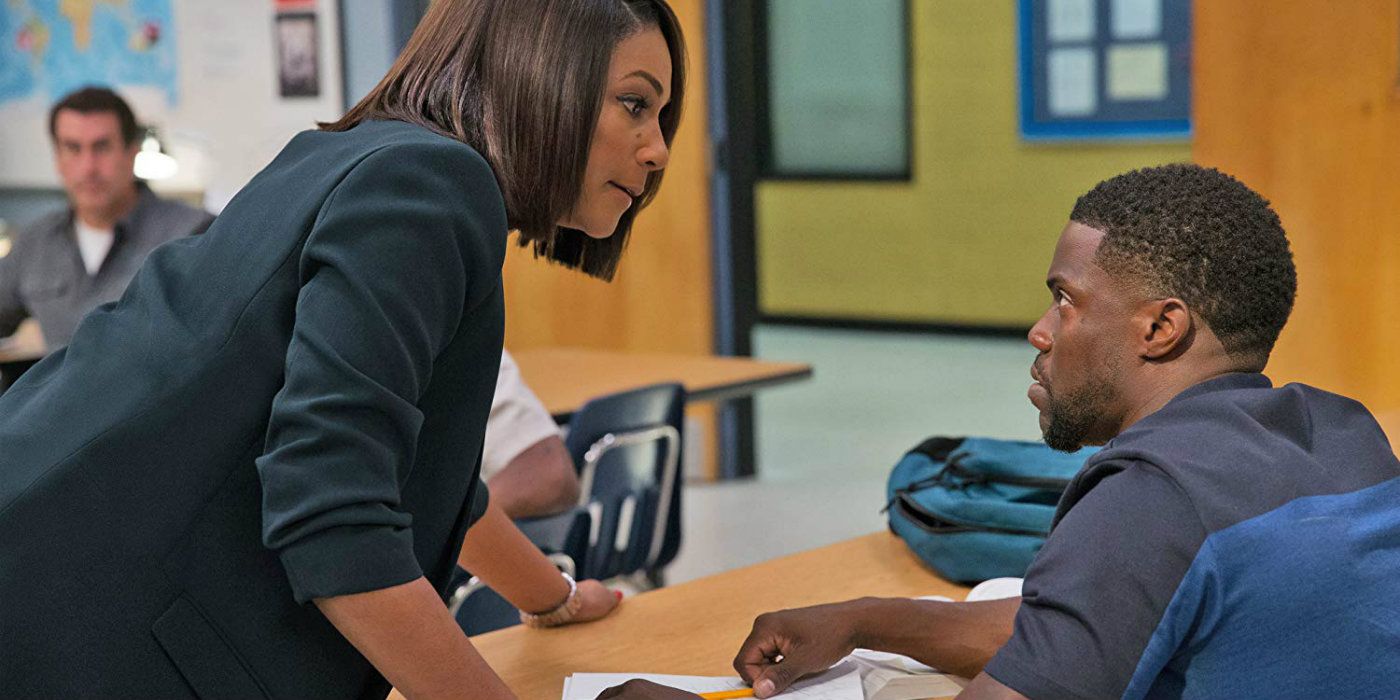 While Haddish has made several awards show and commercial appearances in the twelve or so months since Girls Trip hit theaters last year, she hasn't actually headlined or co-headlined a movie in that time. That will change this fall when, following her supporting turn in last June's Uncle Drew, Haddish shares the screen with Hart in Night School, then co-anchors the political satire The Oath with Ik Barinholtz (who's also directing that film) a couple weeks later. Haddish will be back on the big screen for a third time in as many months after that, thanks to her co-leading role in Tyler Perry's November offering Nobody's Fool.
Haddish, like Hart, has successfully established her personal comedy brand in a short amount of time and Night School looks to deliver exactly what audiences now expect from her movies (namely, a mix of broad physical comedy and improvisatory verbal humor). The fact that Universal is banking as much on Haddish's involvement as Hart's name to sell their new film is a testament to her accomplishment, in that respect. Night School itself looks like the kind of harmless, if middle of the road comedy that one expects around late September, but ought to provide some easy laughs and do its part to keep its stars' careers on the up and up, all the same.
Source: Universal Pictures