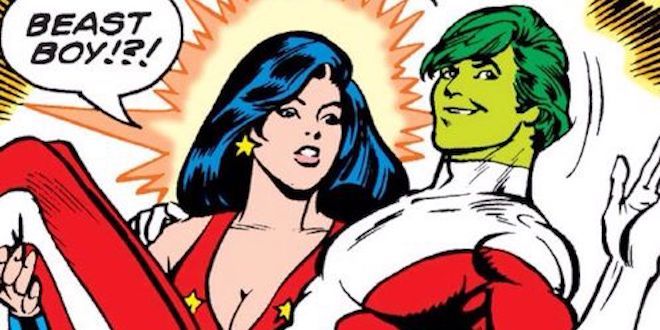 Production on Titans is coming to a close as two more actors from the upcoming DC TV show have wrapped filming. There has been a flurry of information coming in regarding DC Universe these past few months, as more and more shows have been added to the slate of the comic company's streaming service. And while a specific date hasn't been announced, DC Entertainment is targeting an August launch for DC Universe. When it finally does launch, it will bring with it the long-awaited premiere of Titans, offering live-action versions of a number of DC heroes and villains for the first time ever.
Along with the core team of Robin, Beast Boy, Starfire, and Raven, the show will also introduce Hawk & Dove, as well as the Doom Patrol (who will then spin into their own series on DC Universe). And while not official yet, Jason Todd will be on Titans. In fact, actor Curran Walters has already wrapped his role, which will include a self-titled episode for the one-time Robin. To add onto that, another pair of actors have finished filming as the show prepares to debut.
Reddit user thomasp00 has grabbed screenshots from the Instagram Story of both Ryan Potter and Connor Leslie. The first, from the actor playing Beast Boy, makes clear that he's wrapped filming on Titans. Connor Leslie, meanwhile, who is believed to be playing Wonder Girl on Titans, shared her plane trip back (presumably from the Toronto set of the series).
Interestingly, it appears that DC is going all-in on the comic book connections, thanks to comic-accurate costumes and the fact that the Titans cast continues to grow. A number of other smaller characters from the comics have been teased, but hints that Superboy may appear on Titans are perhaps the most intriguing. Aside from Kid Flash, who is unlikely to appear as he's a character in the Arrowverse, Cyborg remains the only long-standing Teen Titans member who isn't confirmed for the show. That could be because of his role in the DCEU, but that, too, may be in question.
With so much of DC's film slate nebulous at the moment, there's the question of whether the Cyborg movie is happening? For fans of the various Teen Titans comics and animated shows, Cyborg will be a big oversight when it comes to Titans. Of course, he may arrive in the DC Universe realm, after all.
Cyborg appeared in a Doom Patrol audition tape, strongly suggesting the hero will be in the upcoming DC Universe show. Given that series will spin out of Titans, it would see Cyborg could in fact be on the flagship show. If nothing else, his role in season 2 seems assured (if it gets the go-ahead). Hopefully, a release date for Titans will be announced during San Diego Comic-Con – but stay tuned for more production information in the meantime.
Titans will premiere later this year on DC Universe.
The post Titans: Beast Boy & Wonder Girl Actors Also Wrap On DC TV Show appeared first on ScreenRant