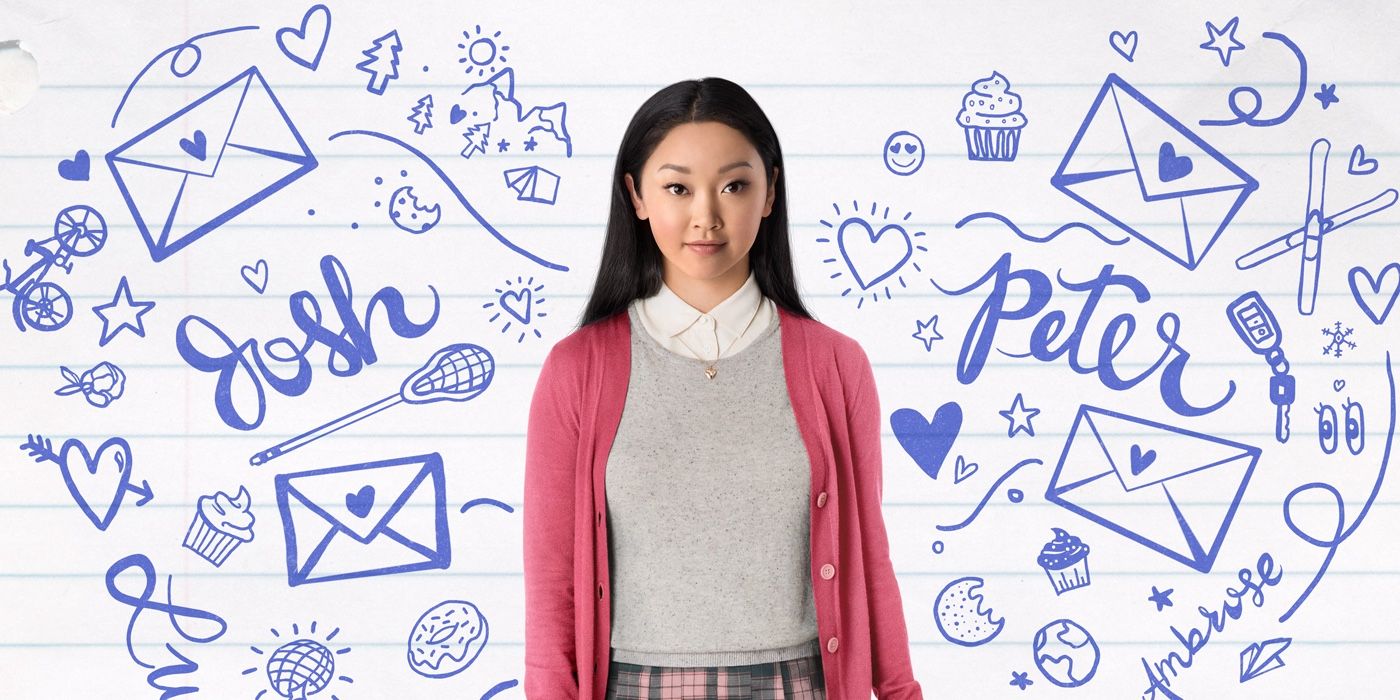 To All The Boys I've Loved Before is a charming young adult romantic comedy that tells a sweet and joyful story of young love for modern audiences.
Over the last two decades, Hollywood has tapped into the young adult book genre to great success. Studios have adapted massively successful sci-fi/fantasy series like Harry Potter, Twilight and The Hunger Games, but standalone contemporary novels like The Fault In Our Stars have also been turned into critical and financial hits. This year sees the release of plenty more adaptations from popular YA novels, including the contemporary coming out dramedy Love, Simon and dystopian sci-fi tale The Darkest Minds. One other comes in the form of To All The Boys I've Loved Before, Netflix's adaptation of Jenny Han's novel of the same name. The book hit shelves in 2014 and kicked off a trilogy about protagonist Lara Jean Covey, who leads the latest Netflix movie. To All The Boys I've Loved Before is a charming young adult romantic comedy that tells a sweet and joyful story of young love for modern audiences.
To All the Boys I've Loved Before follows Lara Jean Covey (Lana Condor) who starts her junior year of high school after sending her big sister Margot (Janel Parrish) off to college and becoming the oldest Covey girl in the house. Though Lara Jean has a friend at school, Chris (Madeleine Arthur), Lara Jean spends most of her free time with her younger sister, the precocious Kitty (Anna Cathcart). That is, until the love letters she wrote to the five crushes she's had in her young life – and which were never supposed to be sent – wind up in the hands of those they were addressed to. One letter gets sent to Peter Kavinsky (Noah Centineo), the most popular boy in school and the boyfriend of Lara Jean's ex-best friend Gen (Emilija Baranac).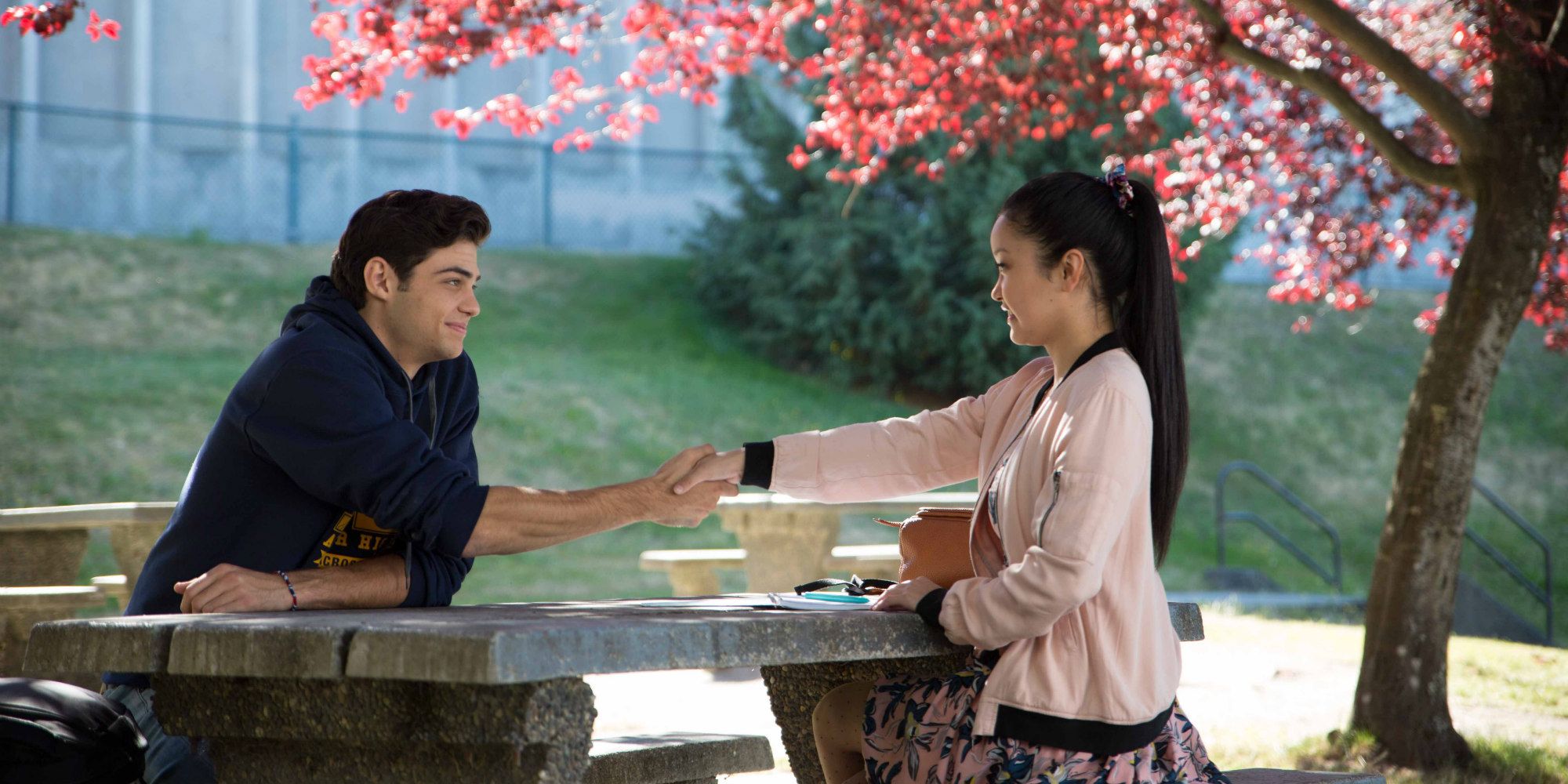 However, another letter gets sent to Josh (Israel Broussard), the boy next door, Lara Jean's friend, and Margot's high school boyfriend. In order to avoid talking to Josh about his letter and what Lara Jean does or doesn't still feel for him, she enters into a fake relationship with Peter Kavinsky – who's looking to make Gen jealous. Soon, Lara Jean finds that she's lying to everyone in her life – including her family: Margot, Kitty and their father Dr. Dan Covey (John Corbett). And, as she gets deeper into the fake relationship with Peter, she starts lying to herself about her own real feelings for her fake boyfriend. With so much of her life tangled up in the lies she's been telling everyone, it's unclear which relationships Lara Jean will be able to salvage, and which she'll need to let go in order to move forward.
Adapted for film with a script by Sofia Alvarez (Man Seeking Woman) and directed by Susan Johnson (Carrie Pilby), To All the Boys I've Loved Before is tasked with adapting a complicated rom-com plot that weaves throughout Lara Jean's school and family life. For the most part, the film succeeds in its adaptation of Han's novel, honoring much of what made the book such a beloved bestseller and creating a teen-geared rom-com that will appeal to viewers who have never read the book. To All the Boys I've Loved Before does have some of the problems that can plague adaptations of novels. For instance, the pacing can be break-neck at times in order to cram everything from the book into a roughly 90-minute film. Still, the movie smartly boils down the book to the most important aspects and allows them to shine, crafting a well-rounded and enjoyable ride.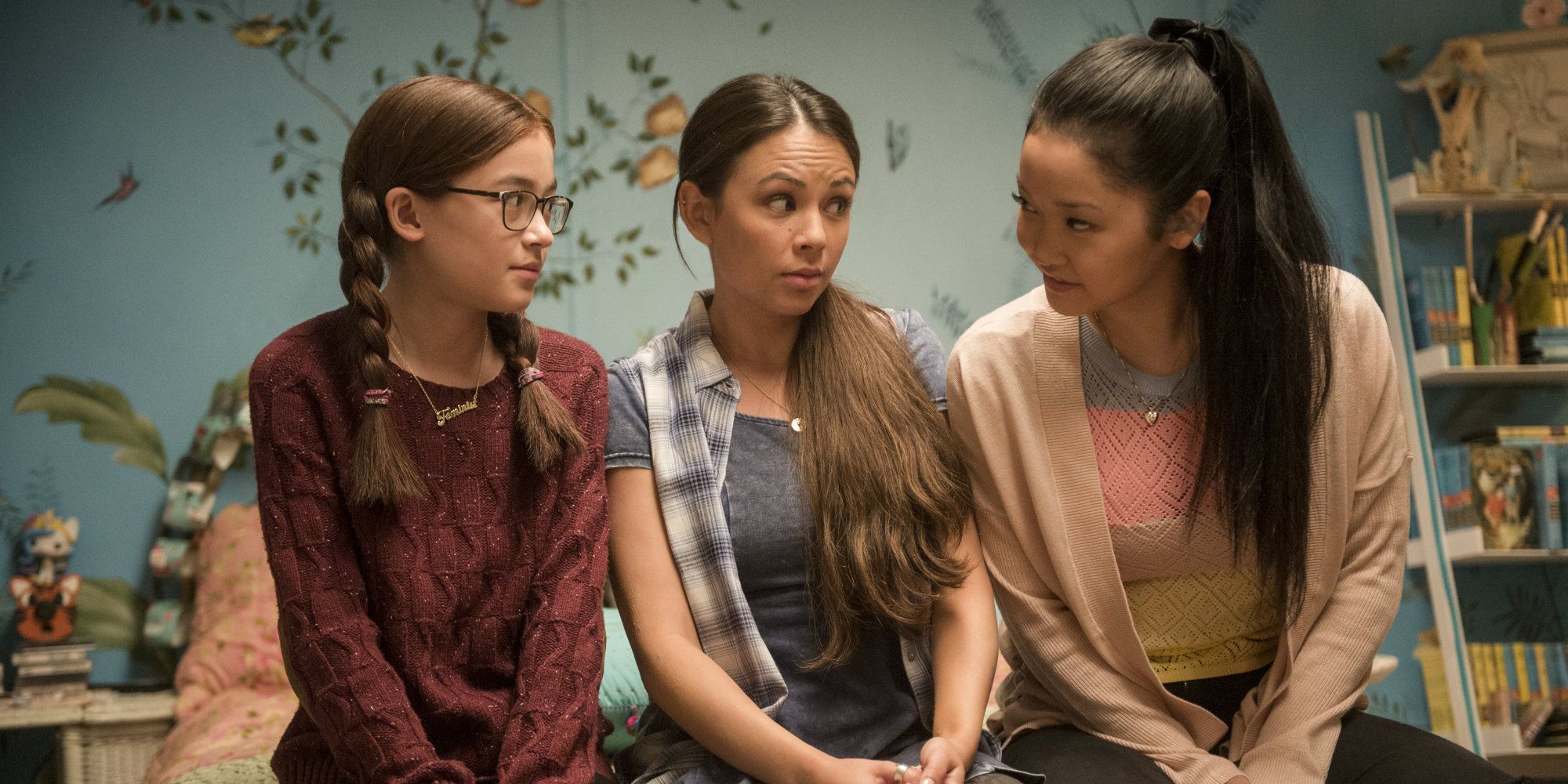 In terms of the technical aspects of To All the Boys I've Loved Before, while much of the script by Alvarez is well-written, there are certain instances of clunky dialogue – the kind that might read well on paper, but when said out loud, don't sound natural. Undoubtedly, some of this clunkiness comes from adapting the book so directly. For instance, Lara Jean's propensity to calling Peter by his full name comes off very differently on the page than it does on screen, and it doesn't quite work every time in the movie. Further, Johnson's direction can, at times, be amateurish, using overly obvious or simplistic framing to establish the emotional tone of a scene – but that sometimes works in the film's favor, since it balances out the more complicated story. Altogether, To All the Boys I've Loved Before isn't the most sophisticated production – especially when adding in some awkward transitions created by editor Phillip J. Bartell (Dear White People) and the blue-toned cinematography done by Michael Fimognari (Gerald's Game, Before I Fall) – but what it may lack in certain technical aspects, it makes up for in heart and charm.
The adaptation of To All the Boys I've Loved Before rests on the shoulders of Condor in the lead role, but her sweet and earnest performance as Lara Jean carries through the film. Condor is tasked with portraying the shy, hopeless romantic of Lara Jean, but the actress brings a great deal of depth to the character, especially in her voiceover lines, which help to bridge the gap between the character's book narrative and the live-action film. Condor is also supported well by her cast members, Centineo particularly as the charming, yet at times vulnerable, Peter Kavinsky. Condor and Centineo have enough chemistry to pull off the classic rom-com trope of fake-relationship-to-real-relationship, giving the movie a strong anchor in its romantic storyline. Additionally, the Covey family is rounded out well by Parrish, Cathcart, and Corbett – with Cathcart being a hilarious standout as the young Kitty. The other remaining supporting cast members are on the weaker side, but they serve the story and main character arcs well enough. Ultimately it's Lara Jean's story, and Condor's performance is strong enough to carry the film.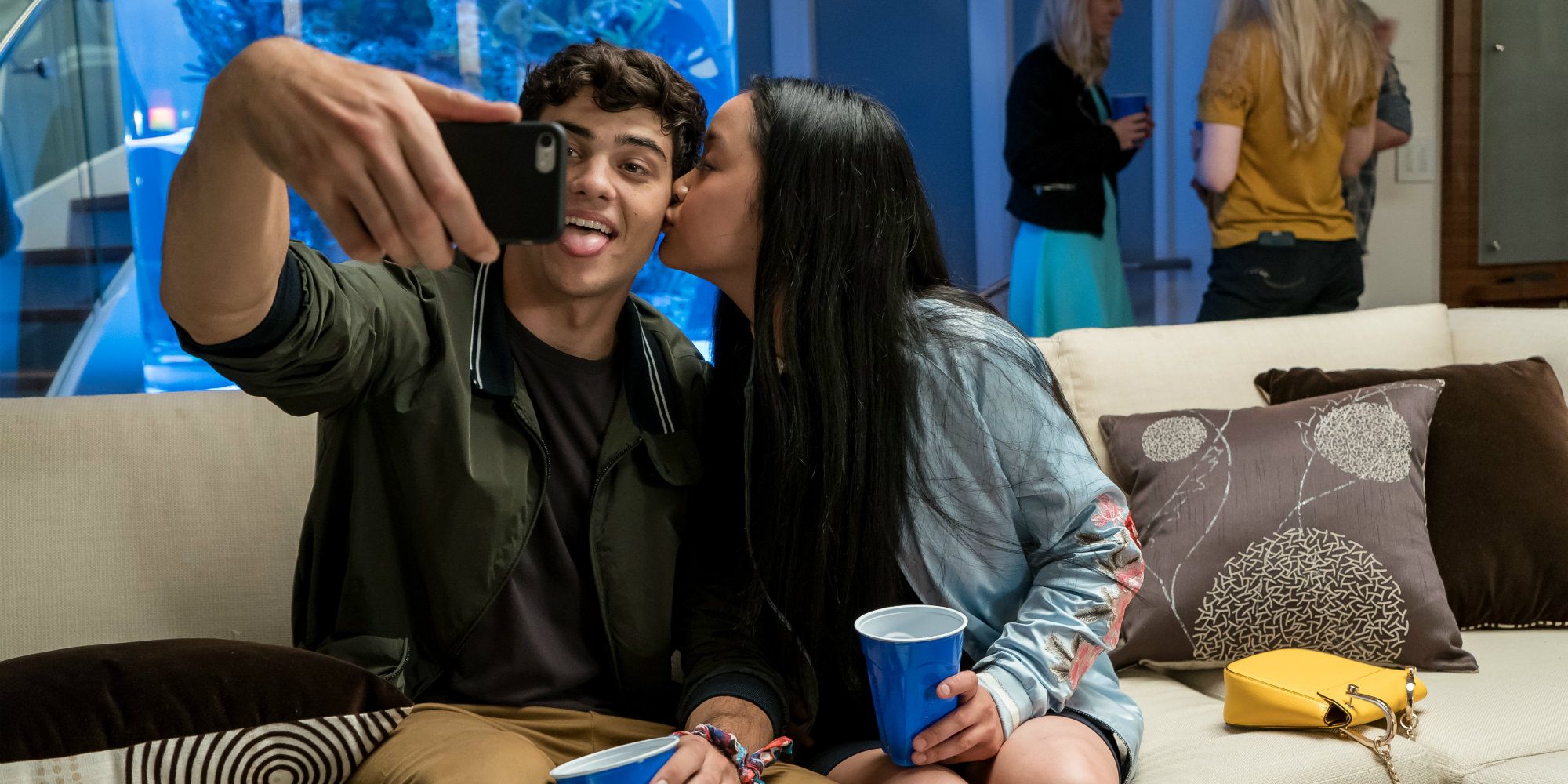 Altogether, To All the Boys I've Loved Before is a solid YA rom-com that brings some necessary diversity to the genre. In Han's novel, Lara Jean's identity as a young Korean-American girl is key to her character and though To All the Boys I've Loved Before may have cast a Vietnamese actress in Condor, the movie is a rare instance in the YA film genre where the protagonist isn't white. Further, though the adaptation doesn't quite focus on that aspect of Lara Jean's character as much as the book, the movie makes a point to include touches of her culture in establishing her character as well as the relationships she has with her family and Peter. In addition to helping set To All the Boys I've Loved Before apart from other rom-coms, it also offers some much-needed representation to the contemporary YA film genre – allowing for young Asian-American girls to see themselves reflected on screen for perhaps the first time.
Ultimately, To All the Boys I've Loved Before is a fun and kitschy rom-com for modern audiences that's steeped in classic tropes of the genre and the very specific tone of '80s John Hughes teen movies. It's clearly geared toward younger audiences, and teenaged viewers will no doubt enjoy the film. Though the movie also seemingly aims to attract older audiences, it's not quite as effective at nailing the timeless/agelessness that the great films of the genre have deftly pulled off. Still, there's an innocent joy captured by To All the Boys I've Loved Before that provides a truly sweet, romantic story, one that can appeal to anyone looking for such a movie experience. And, with the release of the film on Netflix, it joins the streaming service's growing list of romantic comedies that aim to revive the genre from a slump, because To All the Boys I've Loved Before is, to be sure, a charming and joyful YA rom-com that's entertaining as hell.
Trailer
To All the Boys I've Loved Before starts streaming Friday August 17 on Netflix. It is 99 minutes long.
Let us know what you thought of the film in the comments section!