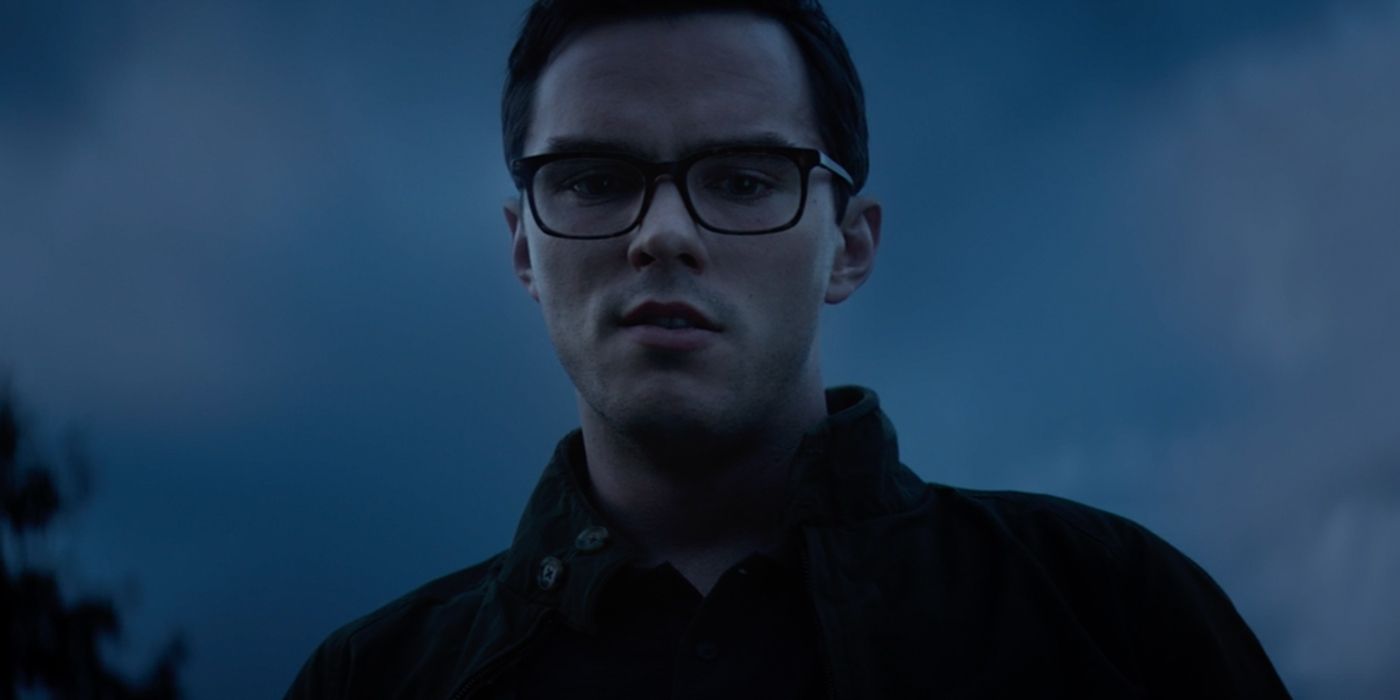 Mad Max: Fury Road star Nicholas Hoult is famed Lord of the Rings author J.R.R. Tolkien in the first images from the biopic Tolkien. The movie was originally announced way back in 2013, but only came together much later with shooting commencing in late 2017.
Directed by Finnish filmmaker Dome Karukoski, Tolkien will focus on the formative years of the famous author, exploring his friendship with a group of fellow misfits at school and extending into his experiences in World War I, where the horrors of trench warfare inspired his bleak vision of Middle Earth. Lily Collins (who is also set to star in the upcoming Ted Bundy movie Extremely Wicked, Shockingly Evil and Vile) co-stars as Edith Bratt, Tolkien's life-long love and creative inspiration. The cast also includes Tom Glynn-Carney (Dunkirk), Anthony Boyle (The Lost City of Z), Patrick Gibson (The OA), Colm Meaney (Star Trek: The Next Generation), Genevieve O'Reilly (Mon Mothma in Star Wars: Revenge of the Sith) and Derek Jacobi (Murder On the Orient Express).
Related: Lord of the Rings TV Show Features 'Characters You Love'
With Tolkien having recently secured an official release date, star Nicholas Hoult has offered up the first images of himself as the titular author, together with Collins as Bratt. The images preview the movie's early 20th Century setting complete with the expected period costumes, hairstyles, and all the other trappings one would expect to see for a story set in the era of World War I. One of the images also gives a glimpse of Tolkien working out his fantasy universe with a wall full of sketches. See the pictures below:
Tolkien of course remains one of the most beloved authors on Earth, thanks to his classic fantasy novels The Hobbit and The Lord of the Rings. Attempts to bring Tolkien's richly imaginative works to the screen began as early as 1957, but nothing significant happened on that front until 1977 when an animated version of The Hobbit was made for television. It wasn't until 2001 that Tolkien's fans would finally see a fully realized live-action depiction of Middle Earth thanks to Peter Jackson's Lord of the Rings trilogy, the last installment of which would nab an Oscar for Best Picture. Jackson would follow up Lord of the Rings with a three-part adaptation of The Hobbit.
Given Tolkien's continued massive popularity and ongoing influence, it's no surprise that a biopic covering the author's early years is now making its way to screens. Of course, capturing the inner-life of an artist is always a tricky thing, so there's no guarantee that Tolkien will ultimately satisfy the writer's fans.
Tolkien is set for release on May 10th, 2019.
Source: Nicholas Hoult/Instagram