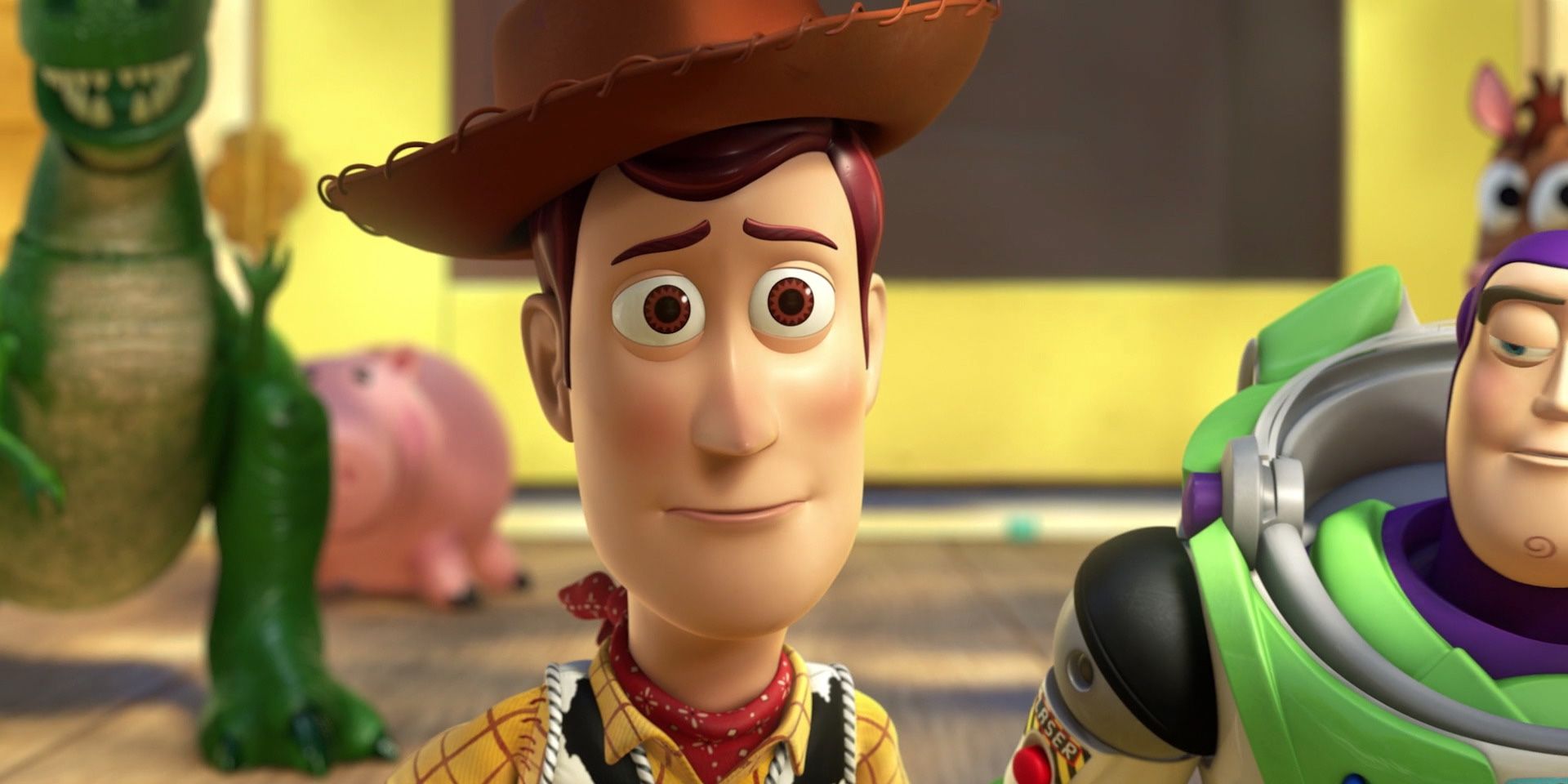 Tom Hanks has wrapped his final recording session on the upcoming sequel Toy Story 4. Since the first Toy Story movie in 1995, Hanks has voiced vintage cowboy doll Sheriff Woody, making him an instantly recognizable and key component to the series. Now, nearly 25 years later, Hanks has voiced Woody for the final time.
It's been a long road for Toy Story 4. Many fans of the series agree that Toy Story 3 ended perfectly back in 2010, so the announcement in summer 2011 that a fourth Toy Story was being developed was understandably met with mixed reactions. Since that time, however, there have been issues with the film's script and the loss of key components within the Pixar/Toy Story camp, including the passing of voice actor and animator Bud Luckey, Lee Unkrich's decision to leave Pixar, and the controversial departure of Pixar's chief creative officer John Lasseter due to sexual misconduct allegations. That said, the film is well on its way to completion.
Related: Toy Story 4 Poster & Teaser: Bo Peep Returns With A New Look
Although there has been some turbulence over the past eight years since Toy Story 4 was announced, things are moving closer to a finished product. Further proof of this progress has now arrived courtesy of a photo Hanks posted on his personal Twitter account. In the photo, Hanks is seen recording his final lines as Woody, and he captioned the photo with a reference to both Woody and the toy space ranger Buzz Lightyear. Take a look at the image below:
Judging by the photo, it's clear that Hanks and the rest of the crew are enjoying their time on Toy Story 4. Previous reports from the production had often given the impression that this was a very emotional undertaking, with both Hanks and Tim Allen speaking on the film's ending and how it affected them. As it stands, what few known details we have of Toy Story 4's plot suggest a new epic adventure, this time to a carnival with new friends, including Forky (voiced by Tony Hale), Ducky (voiced by Keegan-Michael Key), and Bunny (voiced by Jordan Peele).
The Toy Story franchise has always excelled at creating richly detailed animation and storylines that tug at the heartstrings. Regardless of the amount of setbacks this film has had getting off the ground, there's no denying that things are now looking up. With Hanks having finished recording his lines, a major production milestone has been reached, and with a June release date locked down, the excitement for Toy Story 4's release is only going to grow. It's been a lengthy wait for fans, meaning this could end up being a summer to remember for Pixar and the Toy Story franchise.
Source: Tom Hanks