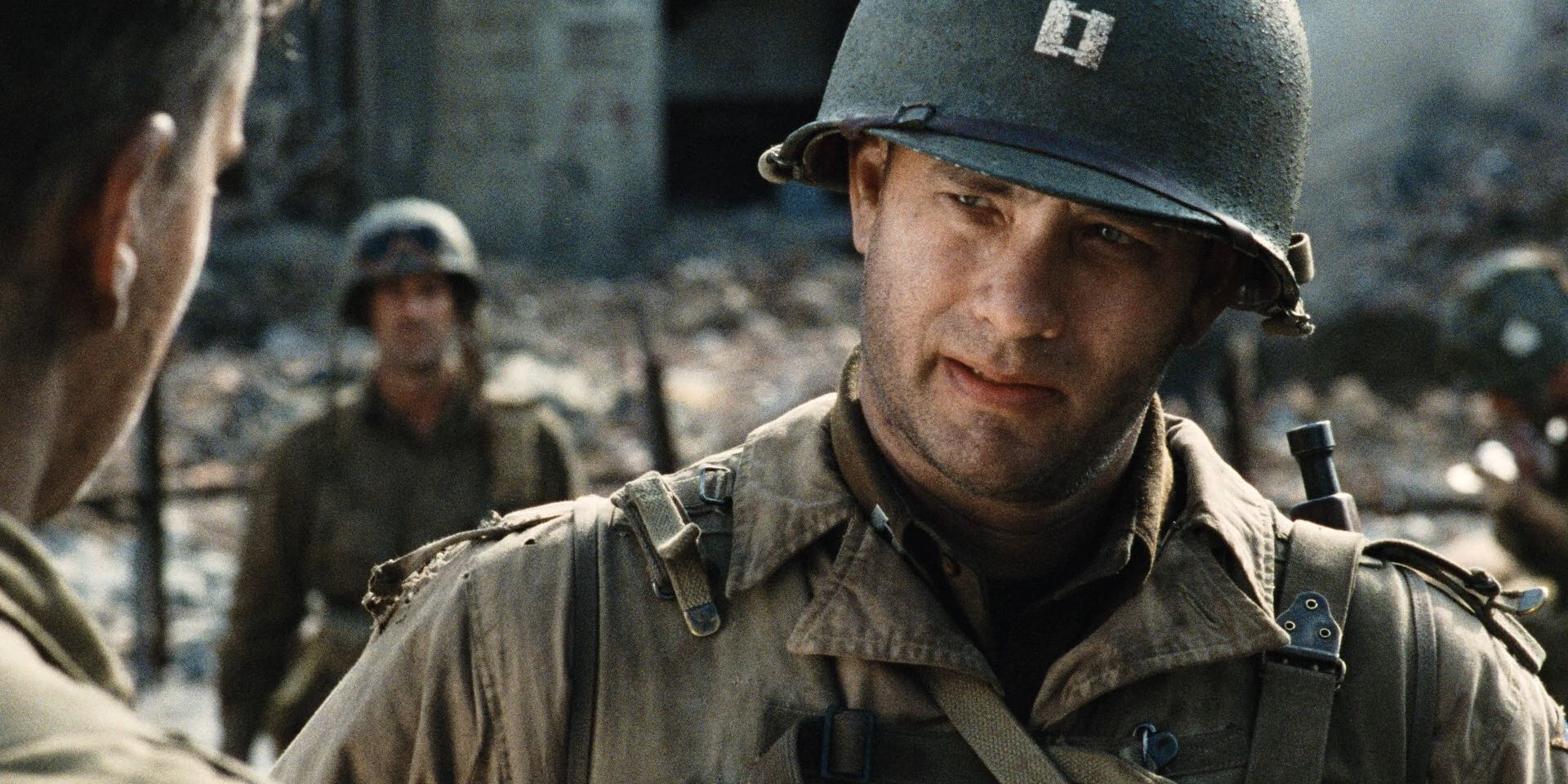 Sony has moved their WWII film Greyhound, starring Tom Hanks as a U.S. Navy commander, from its original 2019 release date all the way to 2020. The studio has also moved the release date for Hanks' Fred Rogers biopic A Beautiful Day in the Neighborhood as well.
In Greyhound, Hanks will star not as a kindly children's show host, but as U.S. Navy Commander Ernest Krause, who went from serving in the Spanish-American War to leading a convoy across the North Atlantic during WWII. Hanks has become strongly associated with WWII projects, having starred in the Steven Spielberg epic Saving Private Ryan and produced the miniseries Band of Brothers. Greyhound teams Hanks with director Aaron Schneider (Get Low) in an adaptation of a novel from Captain Horatio Hornblower author C.S. Forester.
Related: Screen Rant's 50 Most Anticipated Movies of 2019
Fans waiting to see Hanks once again portray a hero of The Greatest Generation will unfortunately have to wait over a year longer than expected, as Sony has moved Greyhound from its original March 22nd, 2019 release date all the way to May 8th, 2020 (via THR). In its original release slot, the film would have gone up against Jordan Peele's latest horror movie Us, as well as being pitted against the third weekend for Captain Marvel. The only other movie currently scheduled to open on May 8th, 2020 is the long-delayed comedy sequel Legally Blonde 3.
With Greyhound now shifted to 2020, the next live-action Tom Hanks movie to release will be A Beautiful Day in the Neighborhood, now set to come out on November 22nd, 2019 (the animated Toy Story 4 comes out in June). The move now positions the Fred Rogers biopic, directed by Marielle Heller, as an extended Thanksgiving week release and potential counter-programming option to the kid-oriented Frozen 2, which comes out on the same day. This year's other big Thanksgiving release happens to be Rian Johnson's star-studded modern-day murder-mystery Knives Out. Sony also revealed that their Naomie Harris-led crime thriller Black and Blue will release on September 9th, 2019.
Sony's move to shift the release date of Greyhound clears it of having to compete with Jordan Peele's Us, a film that is sure to draw from the same adult audience pool as the Tom Hanks war movie. It will be interesting to see how Greyhound performs as a summer 2020 release, with the always-popular Hanks in the lead, and a story that revolves around the exploits of a largely unknown American Naval hero. Casting Hanks in a heroic role is usually a good formula for success, as was proven with his movies Captain Phillips and Sully, both of which topped the $200 million mark worldwide.
Source: THR