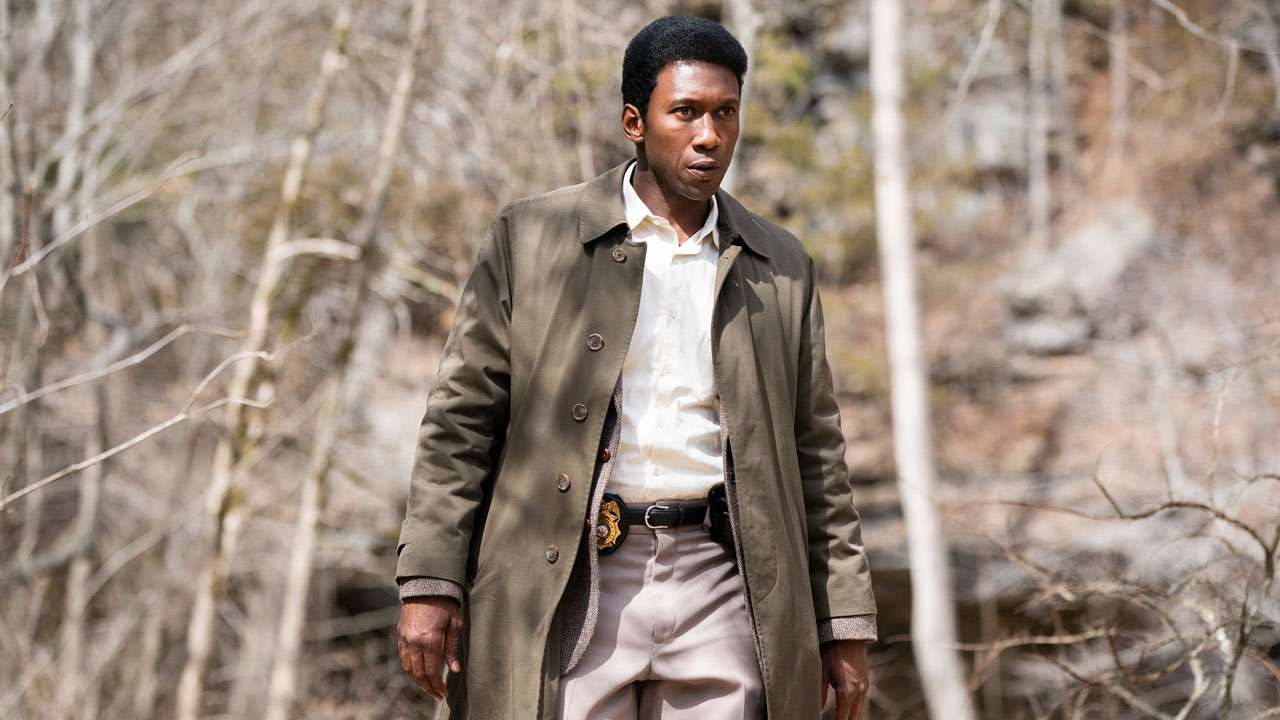 Mahershala Ali is now playing the lead character in the third season of True Detective, but who exactly is this buzz-worthy new addition to the show? If his face seems familiar, that's probably because it is; Ali has already starred in Green Book, Moonlight, House of Cards, and much more, so this isn't exactly his first rodeo. Although his True Detective role was originally intended for a white actor, Ali convinced the show's creator, Nic Pizzolatto, to let him take a crack at it and we're so glad he did. Mahershala has been a successful actor for years, but many people still know next to nothing about him (and can barely pronounce his name). Here are 10 interesting facts about True Detective season three's lead, Mahershala Ali.
RELATED: True Detective Season 3 Is In The Same World As Season 1
10. His Name Is Even Longer Than You Think
I know, I know, how could it possibly get any longer? Believe it or not, Mahershala's mother gave him the longest name in the Bible: Mahershalalhashbaz. That's quite a mouthful for an actor (or anyone, really), so he shortened his first name to Mahershala (pronounced Mah-HER-shuh-lah) in 2010 when he began his acting career.
"People have to be able to say your name," he told Vanity Fair. "I didn't want a couple of syllables to get in the way of me having the fullest experience as an actor.
9. He Was Raised Christian But Converted To Islam
Despite being raised by a Christian minister (his mother), Ali converted to Islam in 1999 after attending a mosque with his future wife, Amatus-Sami Karim. Shortly after, he joined the Ahmadiyya Muslim Community in California and changed his surname from Gilmore to Ali.  So, how did his mother feel about his conversion? According to his SAG Awards speech, she wasn't exactly thrilled, but Ali says they were able to get through it and that the love between them has only grown over the years.
RELATED: True Detective Season 3 Rotten Tomatoes Score Higher Than Season 2
8. House Of Cards Was His Big Break
7. He's The First Muslim To Win An Academy Award
In 2017, Mahershala Ali became the first Muslim actor to win an Academy Award for Best Supporting Actor for his portrayal of Juan in Moonlight, the coming-of-age story of a black gay man. Ali had also previously appeared in another Oscar-nominated film, Hidden Figures. Honestly, it seems like everything Ali touches turns to gold, as he's also won the Screen Actors Guild, Critic's Choice, and the NAACP Image award. I guess when you're good, you're good. In his Oscar acceptance speech, Ali thanked the cast, his family, and his teachers, who taught him that "It's not about you, it's about these characters."
RELATED: Where Does Moonlight Rank Among Recent Best Picture Winners?
6. His Father Was A Broadway Actor And Dancer
I guess he had to get the showbiz gene from somewhere! Ali's father, Phillip Gilmore, was a very accomplished actor and dancer who appeared on Broadway and in Malcolm X. As you can see in Ali's Instagram caption above, his father competed in Soul Train's national dance contest and won $2,500, but the Bay Area became too small for his dreams. Ali told The Hollywood Reporter that his dad was "very talented" and left California to pursue his entertainment career in New York City.
"I don't think he had the space to do what he needed to do," explained Ali. Once arriving in New York, Philip got into the Dance Theatre of Harlem and began touring as part of the larger shows.
5. He Received A Basketball Scholarship
It doesn't seem fair that one person can lay claim to so many talents, but apparently there's nothing Mahershala Ali can't do. Right after high school, Ali was offered a basketball scholarship to St. Mary's College of California, graduating in 1996 with a degree in mass communications. After landing an apprenticeship at the California Shakespeare Theater, Ali developed an interest in acting and enrolled in New York University's graduate acting program, earning his master's degree in 2000.
RELATED: True Detective Season 3 Full Trailer: Mahershala Ali Is A Haunted Investigator
4. He Used To Be A Rapper
Basketball, acting, writing, and now rapping? As I said, there's nothing this guy can't do. In addition to being amazing at everything else, Ali once had a recording contract as a rapper and released an album called Curb Side Service in 2007 under the stage name "Prince Ali." It was no small thing, either; he had his own music label called Eye5 Recordings and collaborated with some big names, including Talib Kweli and Keith Murray.
3. He Makes Mix Tapes For His Characters
According to The Guardian, Ali has a playlist for every character he portrays on a show. His playlist for Cottonmouth in Luke Cage, for example, includes "Soldier" by Erykah Badu, "Danger Zone" by Big L., and "Deeper" by Freddie Gibbs & Madlib. Remy Danton's playlist (his character in House of Cards) has "a lot of Jay Z… I always felt if Jay Z had had different opportunities, he could be someone like Remy."
Juan from Moonlight listens to mostly hip-hop in the "chopped and screwed" Southern style, mixed with Bach and Mozart. So, what kind of playlist will Wayne Hays, his new character in True Detective, listen to? Only time will tell.
RELATED: Every MCU TV Show Ranked Worst To Best
2. He's A Father And Husband
Sorry, ladies, but Ali is gorgeous, talented, AND taken. Ali first met his wife, Amatus Sam-Karim, back in 1999 when they attended NYU together, but they didn't become an item until years later. The couple tied the knot in 2013 and announced in late 2016 that they were pregnant with their first baby. Their daughter, Bari Najma Ali, was born only four days before he won his first Oscar his role in Moonlight; so I'd say 2017 was quite the banner year for them. Ali gave a beautiful dedication to his wife in his Oscars acceptance speech, thanking her for "being a such a soldier through this process and really carrying me through it all."
1. If He Wasn't Acting, He'd Be Writing
Ali has accomplished quite a lot in his life, so it can be easy to forget that he went to college for a degree in mass communications. When asked what he would be doing if he wasn't acting, Ali told GQ, "I would hope I would have fallen into writing." He went onto say that if the acting thing hadn't worked out, he would have tried to get into the creative writing program at Berkeley. Although Ali says he has written a couple of scripts, he has yet to come up with anything "amazing yet." Don't worry, fans, I'm sure it's only a matter of time.