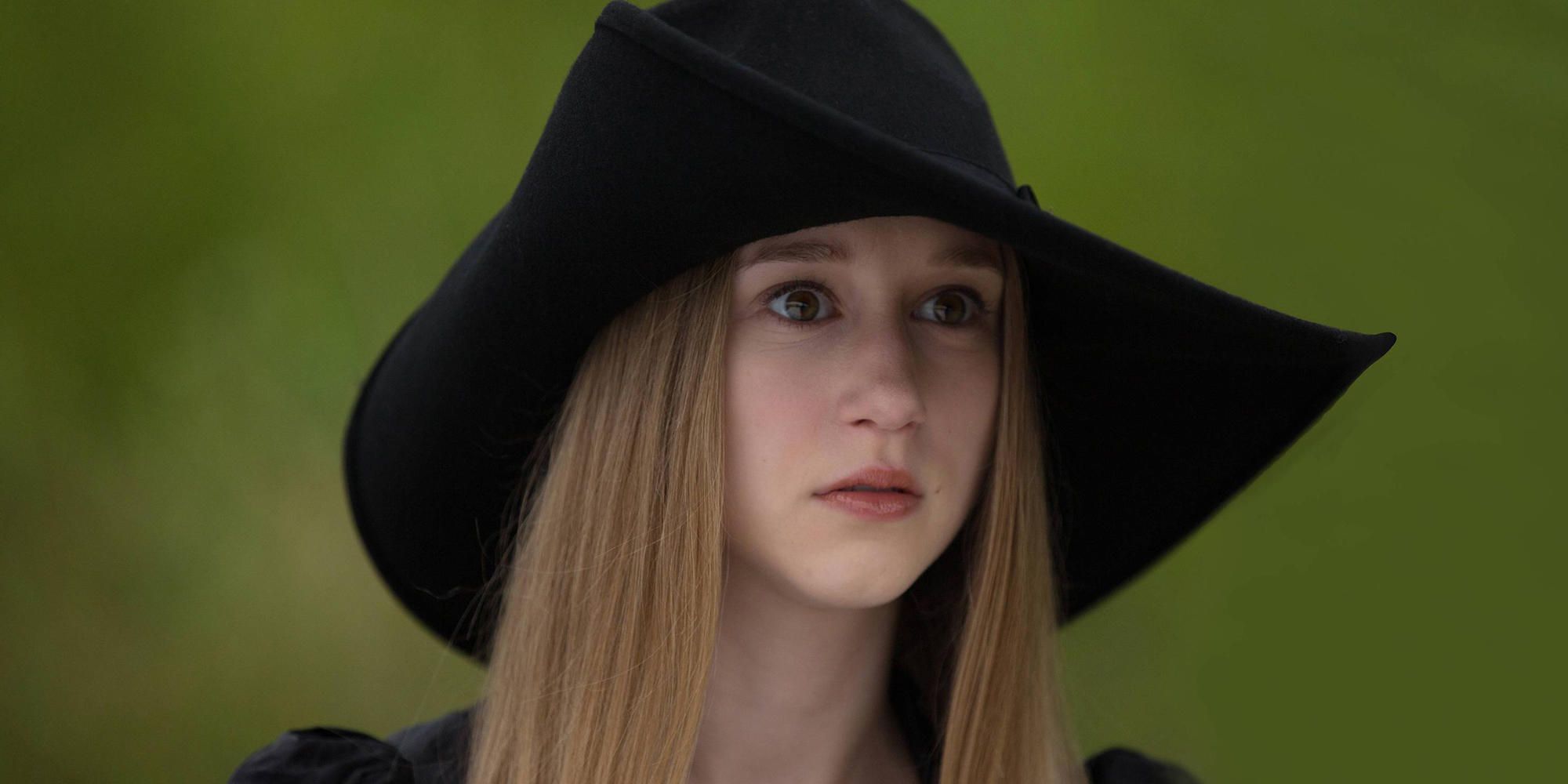 CBS All Access' Twilight Zone revival has cast Taissa Farmiga, Rhea Seehorn, Luke Kirby and Ike Barinholtz to star in an episode. Jordan Peele is producing, and will act as narrator for, the new iteration of the classic 1960s Rod Serling sci-fi/horror anthology series.
Details on episode stories are mostly being kept under wraps, though it's been revealed that the show will tackle a remake of the classic installment "Nightmare at 20,000 Feet" with Adam Scott stepping into the role originated by William Shatner (and also played by John Lithgow in 1983's ill-fated Twilight Zone: The Movie). The list of other stars who've signed for a trip to the Zone includes Steven Yeun, Greg Kinnear, John Cho, Jacob Tremblay, Allison Tolman and Riz Ahmed. Simon Kinberg is acting as executive producer alongside Peele.
Related: We Matched You With A Twilight Zone Episode Based On Your Favorite Black Mirror Storyline
As reported by Deadline, a new crop of actors has joined the cast of The Twilight Zone in as-yet-undisclosed roles. The list is headed up by Taissa Farmiga, who has plenty of horror experience after appearing in seasons one and three of Ryan Murphy's own anthology series American Horror Story, as well as the horror film The Nun. Farmiga will be joined by Rhea Seehorn, who's best known for playing principled – but sometimes rule-bending – lawyer Kim Wexler on AMC's hit Breaking Bad spinoff Better Call Saul.
The two women will be joined by a pair of male cast members in Luke Kirby and Ike Barinholtz. Kirby can currently be seen playing legendary comedian Lenny Bruce on Amazon's award-winning comedy series The Marvelous Mrs. Maisel, while Barinholtz was last seen in the comedy-thriller The Oath co-starring Tiffany Haddish. Barinholtz has a connection with Twilight Zone producer Peele, as both appeared on the comedy sketch show MADtv (which of course also featured Peele's former comedy partner Keegan-Michael Key). The Twilight Zone may be more about scares than comedy, but there could be room for humor on the series, as the original had its funny moments and Peele is known to mix up tones (though he certainly didn't consider his break-out movie hit Get Out to be a comedy).
It remains to be seen exactly what Peele has in store for audiences when his Twilight Zone revival hits CBS All Access later in 2019. There's no question that the show has attracted an interesting array of actors, which upholds the tradition of the Rod Serling original, a series that featured many big names over the years, including legends like Robert Redford, Burgess Meredith, Don Rickles, Peter Falk, Lee Marvin, Robert Duvall and Dennis Hopper.
Source: Deadline