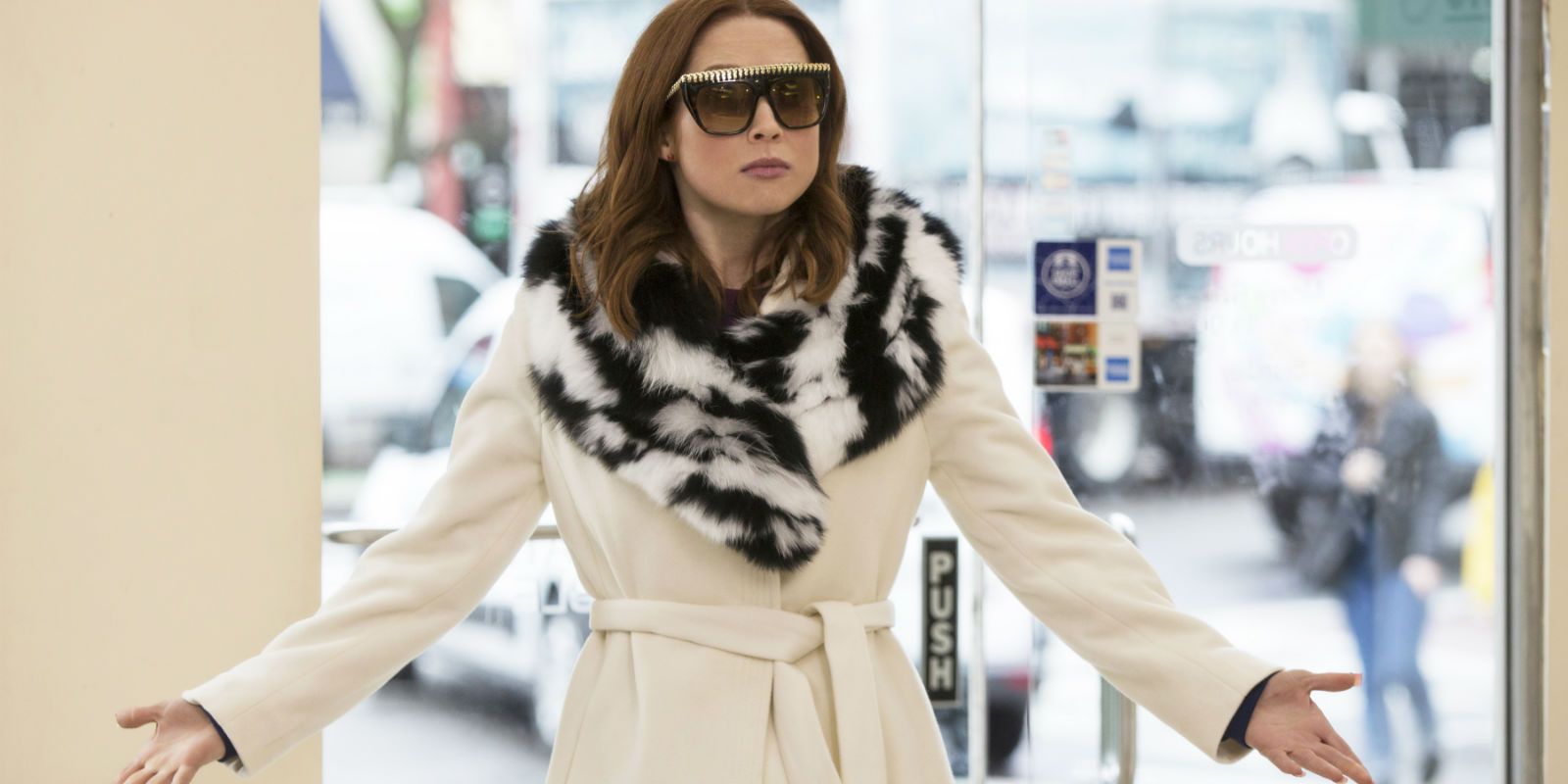 Kimmy is back in the second half of Unbreakable Kimmy Schmidt season 4, which brings with it a new cast of characters and some awesome guest stars. The fourth and final season of the show has focused on Kimmy's efforts to stop boys from turning into horrible men through the power of storytelling, and Titus' determination to become a Broadway star through as little exertion as possible.
Meanwhile, Jacqueline has found a new lease of life as the head of her own talent agency (the unfortunately named White Talent), and Lillian has continued her fight against the gentrification of the neighborhood. While all this is going on, The Punisher's Jon Bernthal drops in as a love interest for Titus who has more to him than meets the eye, and Kenan Thompson makes a cameo appearance as Lillian's late husband, Roland. Here's our guide to the cast and characters of Unbreakable Kimmy Schmidt season 4, part 2.
Related: Unbreakable Kimmy Schmidt: Yes, That Really Was Young Jon Hamm
Unbreakable Kimmy Schmidt Season 4's Returning Cast
Ellie Kemper as Kimmy Schmidt – The bubbly and ever-optimistic protagonist of the show, who has just a teensy bit of trauma from being held prisoner in an underground bunker for 15 years.
Tituss Burgess as Titus Andromedon – Kimmy's roommate and self-proclaimed "star on the rise," Titus has a burning determination to be famous but also gets tired quite easily.
Jane Krakowski as Jacqueline White – A Native American woman who transformed herself into a blonde WASP and wealthy housewife, Jacqueline has once again reinvented herself as a go-getting talent agent.
Carol Kane as Lillian Kaushtupper – Ellie and Tituss' rough-edged New York landlady and upstairs neighbor, who has a sordid history and a dead husband hidden in the walls.
Amy Sedaris as Mimi Kenassis – Jacqueline's fellow divorcée, who has fallen on hard times.
Mike Carlsen as Mikey – A construction worker and Titus' ex-boyfriend.
Lauren Adams as Gretchen – One of the Mole Women, who went on to start her own cult.
Sara Chase as Cyndee –  One of the Mole Women, who went on to work at a pet store.
Sol Miranda as Donna Maria – One of the Mole Women, who has since become a successful businesswoman.
Jon Hamm as Reverend Richard Wayne Gary Wayne – Durnsville's worst wedding DJ and the man who kidnapped Kimmy and the other Mole Women.
Tim Blake Nelson as Randy – Kimmy's step-father, who is a hopelessly incompetent police officer in Durnsville.
James Monroe Iglehart as Coriolanus Burt – Titus Andromedon's nemesis, who gets caught up in the Mr. Frumpus controversy.
Unbreakable Kimmy Schmidt Season 4's New Cast Members
Jon Bernthal as Ilan – An apparent admirer who takes Titus on a date.
Jeff Hiller as Tomothy – Donna Maria's publicist.
Bill Barretta as Mr. Frumpus/Lonny Dufrene – A sex predator puppet and his puppeteer.
Bobby Moynihan as Fran Dodd – A woman-hating Men's Rights Activist.
Noah Robbins as Zach – Kimmy's socially awkward boss at tech startup Giztoob.
Busy Phillips as Sheba Goldsman – A spoiled grifter.
Dan Byrd as Josh – A coworker whom Kimmy reluctantly dates.
Mark Linn-Baker as Dave – Josh's Dad.
Joanna Gleason as Janice –  Josh's Mom.
Anders Holm as Bryan – Kimmy's boyfriend in an alternative timeline.
Lenny Venito as Rocco Scarpone – Mimi's husband in an alternative timeline.
Fred Armisen as Robertina Durst – Sister to Lillian's paramour, Robert Durst.
Rob Huebel as Tad Frye – A closeted heterosexual TV show host.
Paul Walter Hauser as Tripp Knob – A wealthy heir and Jacqueline's client.
Zachary Quinto as Eli – A hot-shot talent agent.
Brandon Andrus as Andrew – Mikey's long-term boyfriend.
Kenan Thompson as Roland – Lillian's late husband.
Anthony Atamanuik as Donald Trump – Host of reality TV show The Apprentice.
Ronan Farrow as Himself
Terrence Man as Himself
Steve Buscemi as Himself
Soledad O'Brien as Herself
Greg Kinnear as Himself