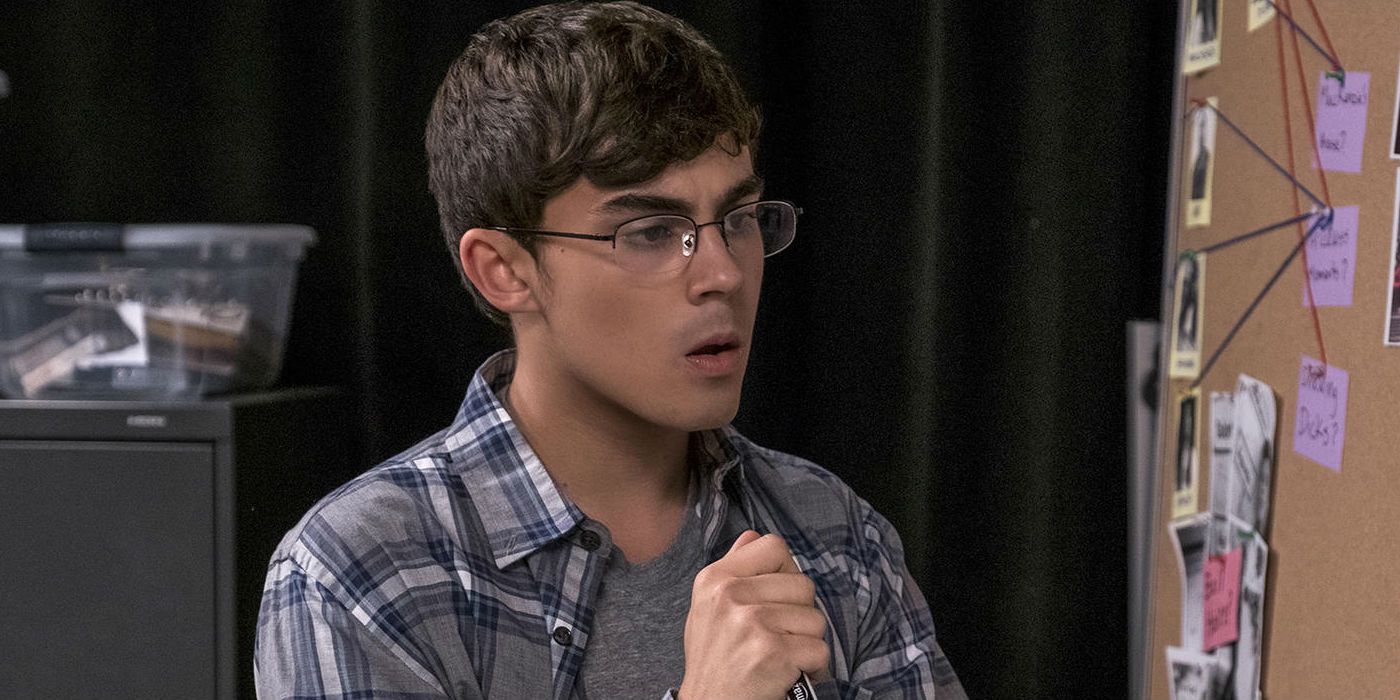 Actor Tyler Alvarez is joining Hulu's Veronica Mars as an all new character. The reboot will consist of just eight episodes. This time around, Veronica's fictional town of Neptune will find its spring break marred by a series of murders. Mars Investigations will be hired by a victim's parents. But their efforts at solving the case will be hindered on all sides, including by the town's wealthiest, who would let Neptune's tourism decline if it meant an end to the partying.
Veronica Mars got its start back in 2004 on UPN (which later merged with The WB to become The CW). The show's run spanned a total of three seasons, ending in 2007. The show centered around Veronica Mars (Kristen Bell), a teenager who also works as a private investigator. In 2013, Rob Thomas, the show's creator, began a Kickstarter for a Veronica Mars movie. The goal of $2 million was reached in less than 10 hours and ultimately made $5 million. The film, which was released in 2014, was well received by fans and critics, and caught the attention of streaming service Hulu. In 2018, Hulu and Warner Bros. struck a deal to revive the show for a limited run.
Related: Kristen Bell: Veronica Mars Revival Will Be More "Adult" Than Original Series
Since the announcement of the revival, Veronica Mars has been steadily increasing its cast. According to Deadline, Tyler Alvarez is the show's latest hire. Alvarez has previously appeared in numerous other TV shows, including American Vandal, Orange is the New Black, and The Fosters. He will be playing the role of Juan-Diego De La Cruz, a member of the Pacific Coast Highway biker gang.
Alvarez isn't the first new face to join the show. It has been previously reported that J.K. Simmons and Clifton Collins Jr. will also appear. Veronica Mars is also reuniting a number of familiar faces from the original show, including Kristen Bell, Jason Dohring, Francis Capra, and Adam Rose.
Fans of the original show aren't the only ones happy to see Veronica Mars return. The cast has also been sharing their excitement with Bell posting a video showing her enthusiasm at returning to the role over a decade later. The run, while limited, is more than some were expecting when fundraising began for the movie. It also speaks to the influence a dedicated fanbase can have. With the show set to premiere sometime later this year, fans and cast members are likely counting down to what is shaping up to be an enjoyable revival.
Source: Deadline