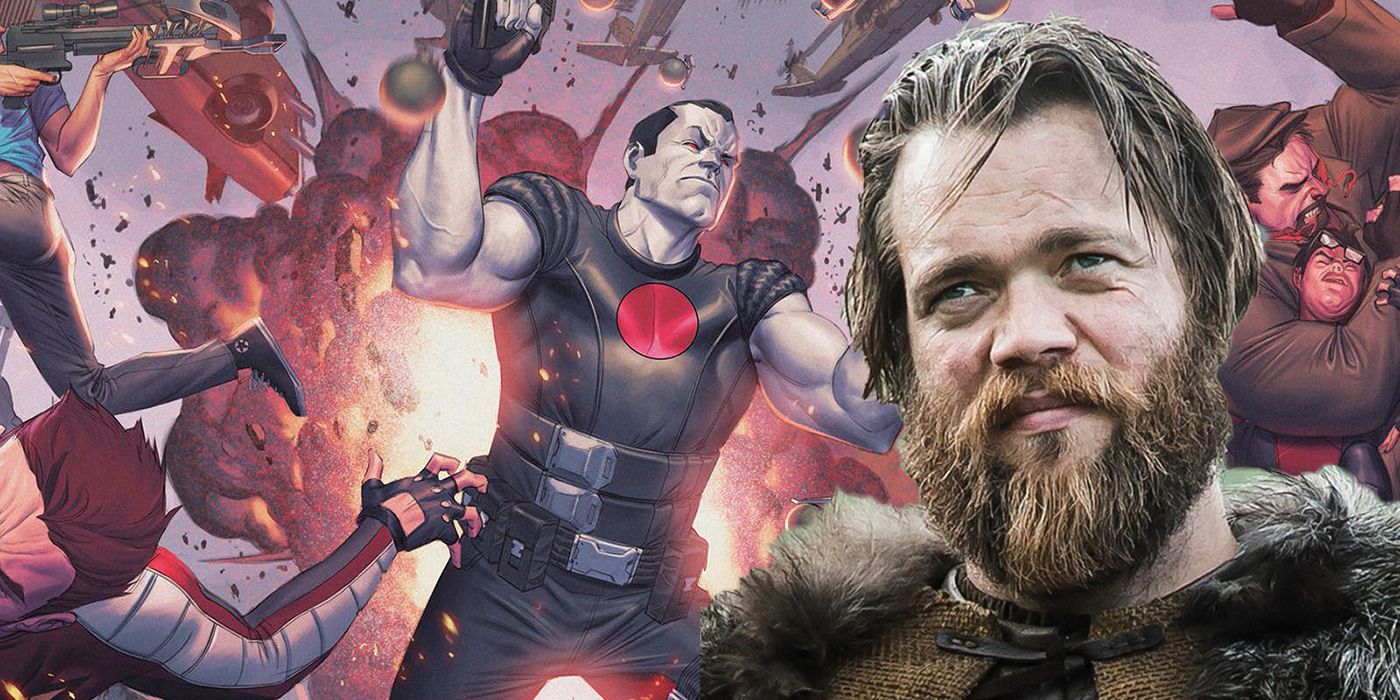 Vin Diesel's upcoming film Bloodshot has added Game of Thrones actor Johannes Haukur Johannesson to its growing cast. Johannesson had a short stint on the popular HBO series during season six. Now he is taking on a role in the latest comics to film adaptation featuring Diesel.
Johannesson appeared on two episodes of Game of Thrones. The actor played Lem Lemoncloak in season six episodes "The Broken Man" and "No One." Following his time on Thrones, Johannesson appeared in the 2017 film Atomic Blonde and two episodes of the BBC America series The Last Kingdom. The actor has a slew of projects lined up in the future, including a role in Alpha, due out in theaters this August. Now Johannesson can add to his growing list of credits a role in Bloodshot.
According to The Wrap, Johannesson will be playing a villain in the film, which is slated to begin filming in July. This will be the first film to feature Diesel in a live-action superhero role. The project will also reunite Diesel with Fast and Furious producer Neal Moritz. It will be the first time the pair work together outside of the high-speed franchise. Founder of DMG Entertainment, Dan Mintz, will serve as executive producer.
Bloodshot found great success following its debut in 1992. Created by Kevin Van Hook, Don Perlin and Bob Layton the series amassed 110 issues with more than 7.5 million copies sold via publisher Valiant. The story follows a mortally wounded soldier brought back to life with the use of cutting-edge nanotechnology. He is then tasked with rounding up super-powered outcasts known as "harbingers." The film, directed by Dave Wilson, will follow the form of more mature superhero films the likes of Logan and Deadpool. This will mark Diesel's return to his genre roots. Prior to his role in the Fast and Furious franchise, Diesel was known for his hard-hitting roles in xXx and Pitch Black. He was 2017's top-grossing actor at the box office, bringing in $1.6 billion in global ticketing receipts.
A film starring Diesel is sure to give Johannesson's growing career a huge boost. Just as with Toby Kebbell –  who might well be up teaming with Johannesson in the film as both are playing villains – this new project grows the actor's reach in the entertainment industry. Johannesson has a long list of future projects in store, with some debuting in just a few months. But the boost he may get to his career following Bloodshot's release could very well lead to even greater recognition, more high-profile projects, and more leading roles.
Source: The Wrap
The post Vin Diesel's Bloodshot Movie Adds Game of Thrones Actor appeared first on ScreenRant