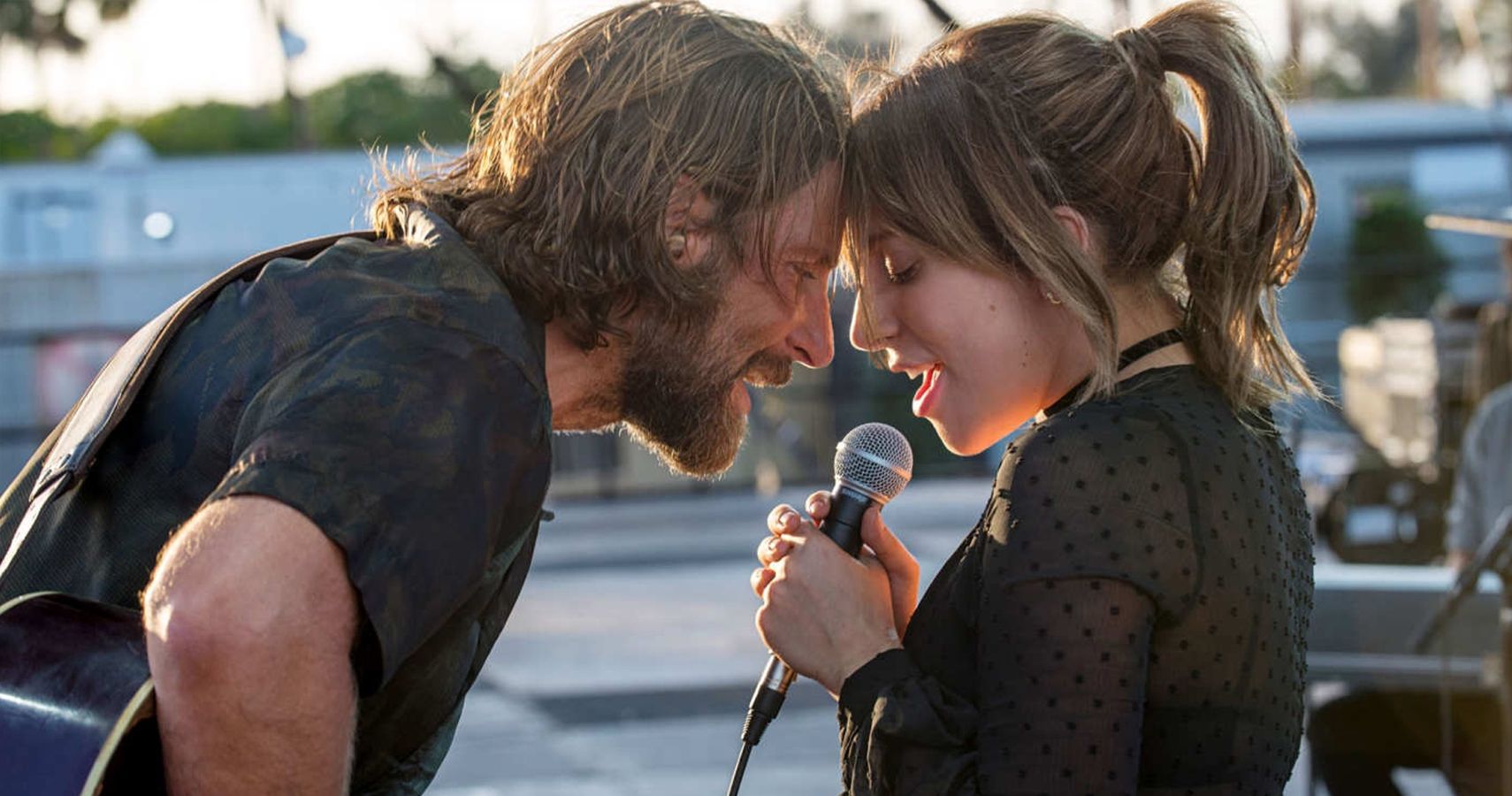 Bradley Cooper and Lady Gaga have given fans a treat by performing their Oscar-nominated track "Shallow" from A Star Is Born together live on stage. Having already won a Golden Globe and Critic's Choice Award for the song, this was the first time since the film was released that Cooper and Gaga have performed the popular song live together.
Lady Gaga is currently in the early days of residency at Park MGM Las Vegas, which showcases two different shows: Enigma and Jazz and Piano. The residency will run until next November, and Gaga includes A Star is Born's "Shallow" on the setlist. The song was written by both Cooper and Gaga, and it was recently nominated for Best Original Song at the Academy Awards. Both Cooper and Gaga were also nominated for Oscars for Best Actor in a Leading Role and Best Actress in a Leading Role, respectively, with the film being nominated for a total of eight Oscars.
Related: Little Mermaid Rumor: Lady Gaga Possibly Up for Ursula Role
Surprising the concert's audience, Cooper joined Gaga on stage to sing with her during her performance of "Shallow." The entire performance was captured on video, which can be seen below, courtesy of Deadline. Gaga initially teased the unsuspecting crowd prior to Cooper's arrival by saying "So a really good friend of mine… I don't know if you know him, but his name is Bradley. He made that movie, umm, A Star Is Born."
Just before the performance begins, Cooper, while preparing to put in his monitors, can be heard saying, "Jackson never used these." The reference is directed at his character in A Star Is Born, Jackson Maine, who remained stubborn regarding his ongoing hearing loss and outright refused the use of monitors, despite the insistence of his brother Bobby (Sam Elliot, who was also nominated for his performance). The performance could be considered as something of a rehearsal for Cooper and Gaga, who are expected to perform "Shallow" together at this year's Oscar ceremony. The film is seen as a big Oscar favorite, though many are counting on heavy competition from The Favourite and Roma, which lead the pack with 10 nominations each.
There's no doubt that "Shallow" is a powerful song and fits in perfectly with the overall themes of A Star Is Born. Given that this was the first time Lady Gaga and Bradley Cooper have performed together since the film's release, the duet remain strong, though Gaga's is clearly the voice that brings the performance to its most stirring heights. For his part, Cooper's voice seemed to be slightly lacking the charming gruffness that audiences were used to from Jackson Maine in A Star Is Born, but come Oscar night, a live performance of "Shallow" should be nothing short of spectacular.
Source: Deadline