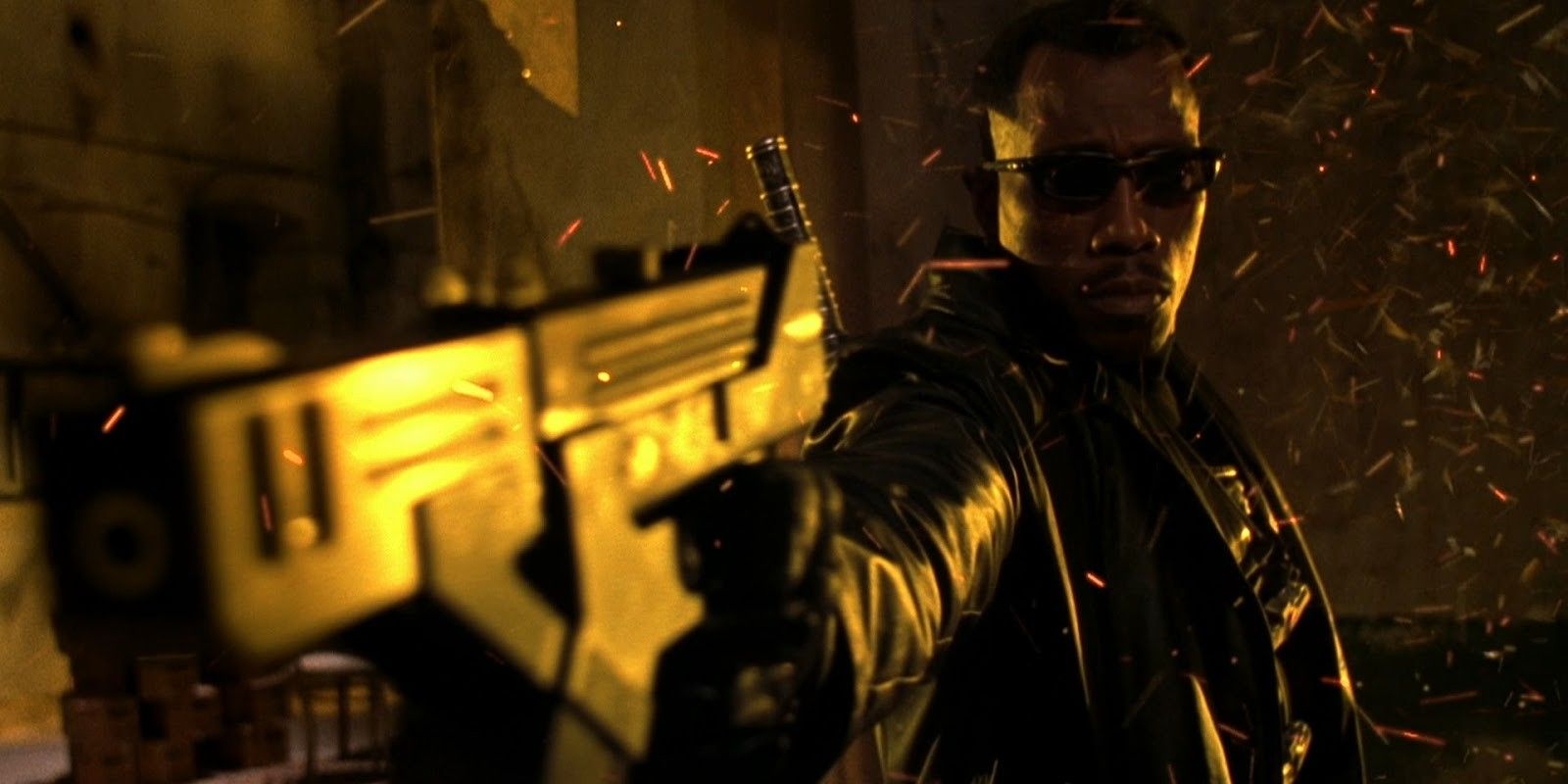 Wesley Snipes returns as the half-vampire superhero in new fan-made poster art imagining a rebooted Blade. Lately there has been much talk of a Blade return, and indeed Snipes himself recently teased two potential projects set in the Blade universe. According to the actor, he and Marvel have been in discussions for two years about bringing back the character he first played in 1998.
The comic book version of Blade first debuted back in 1973, and became a popular Marvel character beginning in the 1990s. New Line Cinema brought Blade to the big screen in 1998 in a film starring Snipes as the "daywalker" half-vampire superhero who protects humans from true vampires. The film would gross $131 million at the box office, spawning a pair of sequels, 2002's Blade II (directed by future Oscar-winner Guillermo Del Toro) and 2004's Blade: Trinity.
Related: Wesley Snipes Didn't Know Blade Was Almost Whitewashed
Fast-forward to 2018 and things are very different on the comic book superhero scene, but there are still many fans clamoring for Blade to get another chance on the big-screen. Fan artist Boss Logic has taken up the challenge of imagining a rebooted Blade, with Wesley Snipes returning as the character. And the take is just as dark and creepy as fans would expect. See the poster below: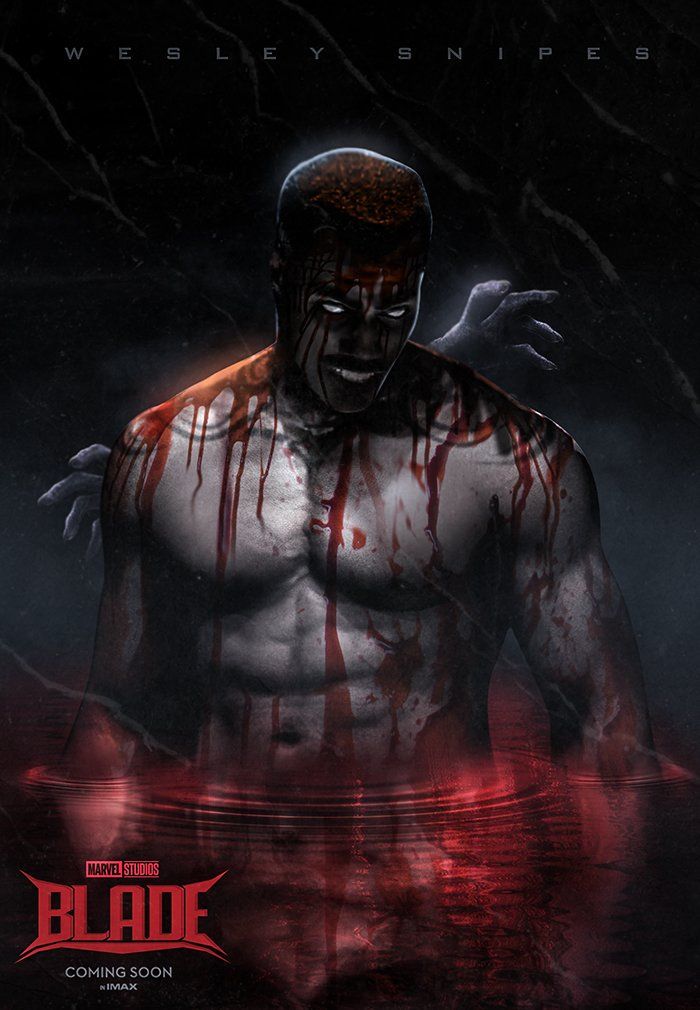 The 1998 version of Blade is often credited with kicking off the Marvel Comics movie universe that would later evolve into the juggernaut now known as the MCU. Certainly, the R-rated Blade was a much darker, grittier and more violent take on superheroes than the movies that helped the MCU blow up over the past decade, climaxing with this year's mega-hit Avengers: Infinity War. However, in recent years there has been a turn toward more violent and adult-oriented superhero movies thanks to the Fox films Logan and Deadpool, opening up the possibility of a rebooted Blade that stays true to the originals.
It's anybody's guess what the future may hold for Blade, but Snipes certainly seems to think there's a chance he could once again play the character. Of course, Snipes' own career hasn't exactly been in a great place since he last played Blade in 2004. In fact, the final Blade film in many ways marked the point where Snipes' reputation began going downhill, thanks in part to stories from the movie's set that painted him as an out-of-control egomaniac. For the record, Snipes has refuted tales of his bad behavior on the set of Blade: Trinity.
Naturally, Snipes would want to dispel any remaining impression that he is a difficult actor to work with, as he clearly hopes to make a comeback. It remains to be seen if Snipes' supposed Blade stories are greenlit by Marvel, but as of now there are no official plans. And if Marvel does decide to bring back Blade but doesn't want Snipes in the lead role, fans have been very vocal about wanting to see John Boyega step into the part.
Source: Boss Logic/Twitter