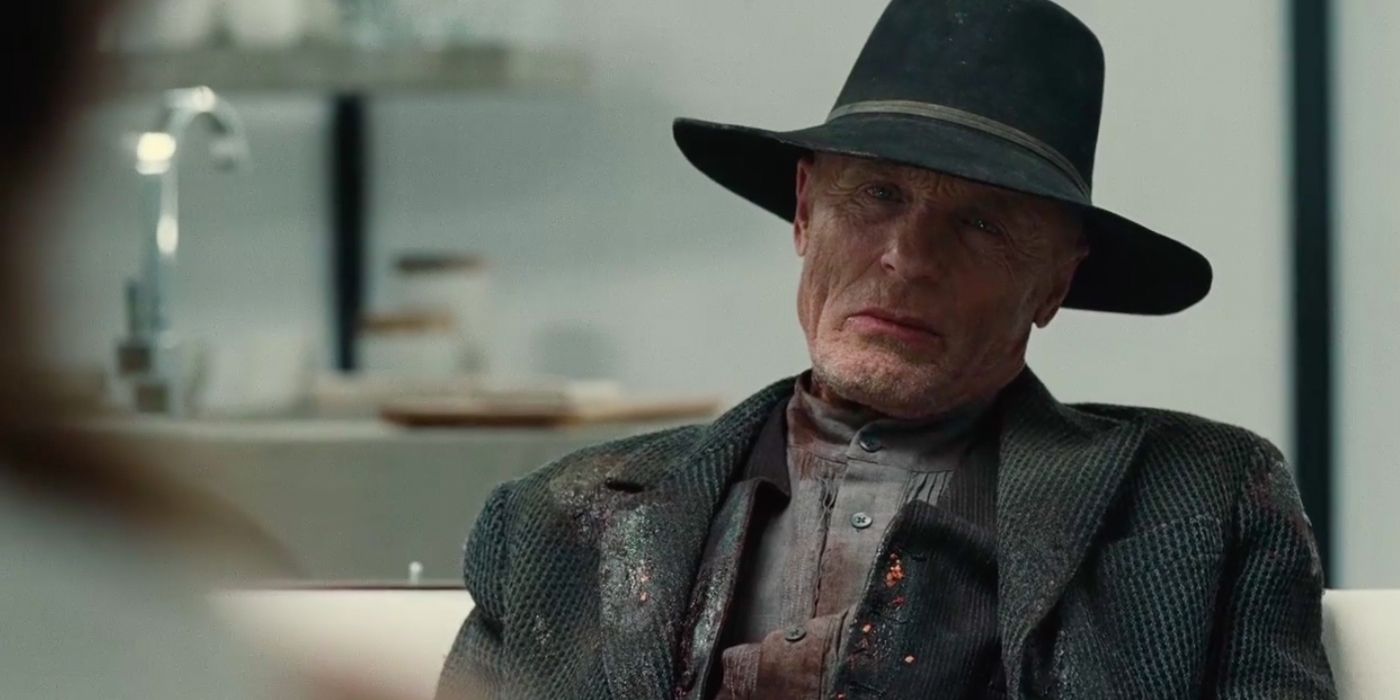 The viewership numbers are in for Westworld's season 2 finale, and they tell a similar story to the ratings for the rest of the season: fewer people are watching. The show was created by Jonathan Nolan and Lisa Joy, and is based on Michael Crichton's 1973 movie of the same name, about a Western-themed park full of robots who go rogue and start killing the guests. The robot uprising began at the end of season 1, and in season 2 we see the hosts fighting for freedom as the humans who run the park try to get them under control.
Though many fans still thoroughly enjoy teasing apart the clues and trying to organize the various timelines, Westworld's second season has been alienating to some. The series has been criticized for becoming overly convoluted and relying more on mystery boxes and building towards twists than real character development and an engaging story. This has translated into Westworld experiencing a bit of a sophomore slump in the ratings.
Related: Who's Still Alive After Westworld Season 2 (And Who Can Come Back)?
According to Nielsen's Live+Same Day ratings (via Variety), the season 2 finale of Westworld drew 1.6 million viewers and scored a 0.6 rating in the coveted 18-49 demographic – down 30% from the season 1 finale. Moreover, it's clear that viewers were gradually dropping off throughout the season, as the finale's viewing numbers were down 24% from the 2.1 million that tuned in for the season premiere in April. Overall Westworld season 2 saw a 14% drop in viewers and a 23% drop in the key demographic from season 1. The first season of the show averaged 1.8 million viewers per episode, whereas season 2 has averaged 1.6 million viewers per episode – not the direction that HBO would ideally like those numbers to be moving in.
Even with this ratings drop, Westworld's ratings are far from dire. Variety reports that HBO expects season 2 to average out at 10 million viewers per episode when the numbers from delayed viewing and online streaming are factored in. While that's lower than the average 13.2 million viewers per episode in season 1, Westworld remains HBO's fourth most-watched current show (behind Game of Thrones, True Detective and Ballers), and isn't in danger of cancelation any time soon.
Westworld has already been renewed for a third season, but there's no word yet on whether we'll see it in 2019, or whether there'll be a two-year wait like there was for season 2. Hopefully the show can come back strong, whenever it returns. Despite its flaws, Westworld has constructed a rich and intriguing world, and given the final episode of season 2, things could get very interesting indeed in season 3.
Source: Variety
The post Westworld Season 2's Ratings Are Down From Season 1 appeared first on ScreenRant