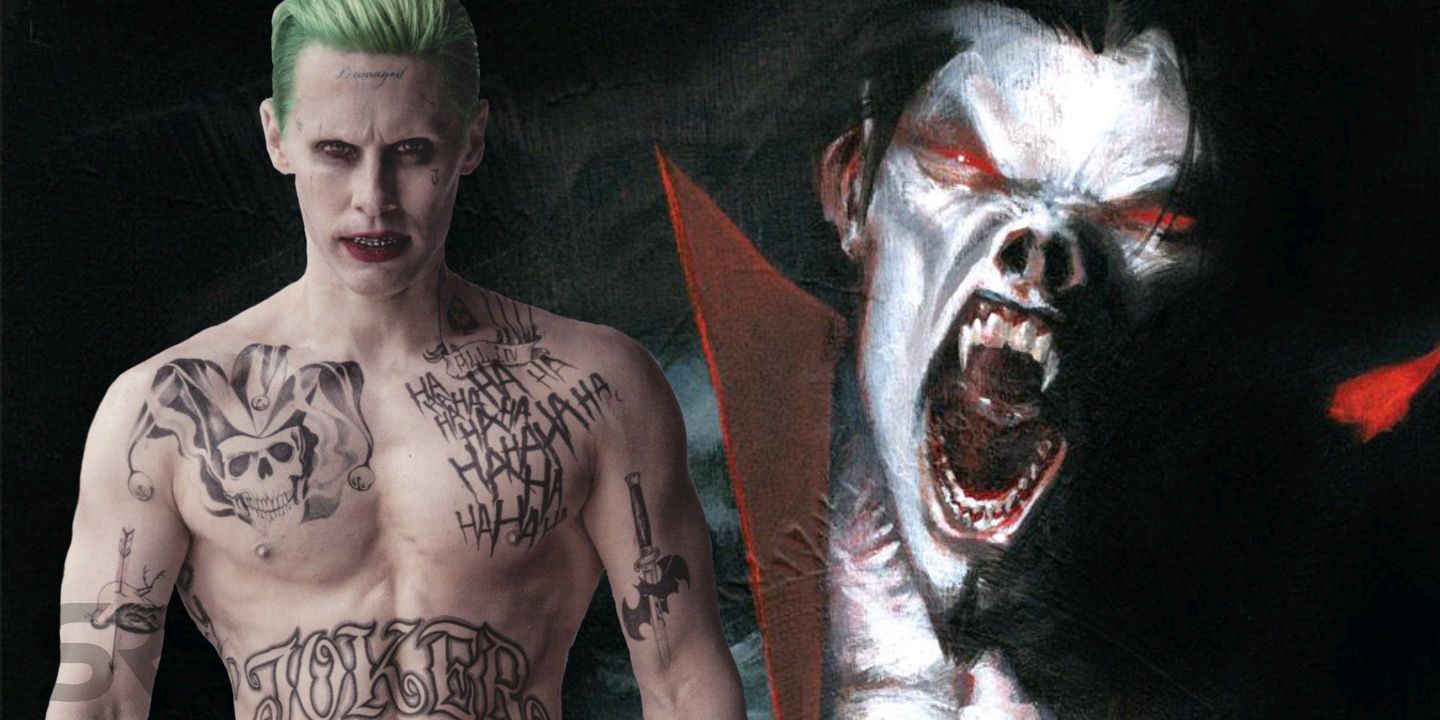 Brand new fan-art imagines what Jared Leto may look like as Morbius in Sony Pictures Entertainment's Morbius The Living Vampire spinoff film. Daniel Espinosa is poised to direct the movie after proving himself with the Ryan Reynolds/Jake Gyllenhaal-starrer Life last year, and will be part of the studios' efforts to create a sustainable Spider-Man franchise without the web-slinging Marvel hero.
Earlier this week, fans were shocked when news broke out that Sony's Morbius has landed Leto as its lead star. Not long after that, the actor himself confirmed the report via a social media post. As people are still trying to process this huge casting announcement made complicated by the fact that Leto is also attached to the DC Universe playing Joker, some can't help but look forward to how he can bring the Living Vampire to life on the big screen.
RELATED: Every Spider-Man Villain Spinoff Sony is Developing
For instance, digital artist BossLogic has conjured up an artwork of what Leto might look like as Morbius. Taking it to his official Twitter account, the creator revealed his latest illustration which garnered people's attention pretty quick. Check out the nifty artwork below.
Despite the image looking all sorts of cool, most of the conversation still revolves around the uncertainty that this casting brings to Leto's future as the Joker. The same casting report claimed the actor's new deal with Sony will have no bearing whatsoever on his role as the DC Extended Universe's Clown Prince of Crime. However, with the DCEU-separate Joaquin Phoenix-led Joker origins project directed by Todd Philipps and produced by Martin Scorsese, DC Films won't really be without their most iconic villain even if Leto decides to drop the role to focus solely on Morbius.
Aside from the Morbius/Joker confusion, it's also worth noting that at this point, Sony's Spider-Man spinoff franchise efforts still largely hinge on Tom Hardy's Venom tipped to hit theaters in a couple of months. Not much is known regarding the movie as of yet but based on people's lukewarm reactions to previously released previews from the movie (despite it reportedly being the most viewed Spidey trailer ever), it doesn't look like people are entirely stoked about the idea of this film series where Spider-Man won't be a major player in (albeit rumors that Tom Holland's Peter Parker is set to cameo in the forthcoming movie).
Then again, it's best to keep an open mind with regard to the Leto-starring Morbius The Living Vampire flick. If anything, the 46-year-old has proven himself to be a worthy actor with several awards under his belt including a Best Supporting Actor accolade from 2013's Academy for his role in Dallas Buyers Club.
Source: BossLogic/Twitter
The post What Jared Leto Could Look Like as Morbius The Living Vampire appeared first on ScreenRant