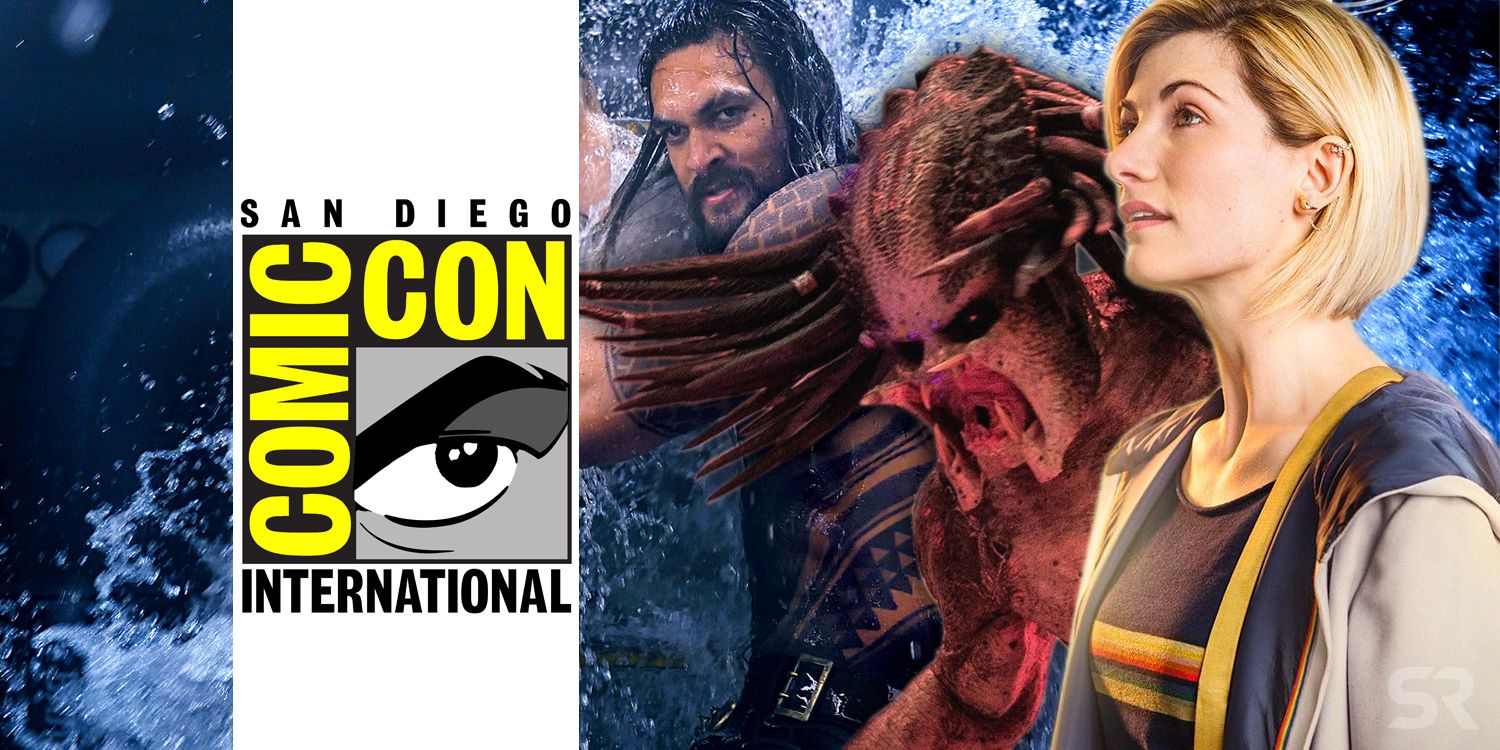 Just what panels can we expect at San Diego Comic-Con 2018? Founded back in 1970, SDCC has become the most important convention in the world. Panels typically feature a range of the biggest stars, with studios and networks typically saving major reveals for the July weekend.
SDCC 2018 may feel a little slimmed-down when compared to previous years given that several major panels skipping the con. While Marvel will have a presence at SDCC, there's no Hall H panel, so don't expect the biggest Marvel Studios announcements. Star Wars, too, is a no-show; the next Star Wars film isn't due out for a year, so there's nothing major to promote. HBO's Westworld and Game of Thrones will also be skipping this year's SDCC, in this case due to production schedules and air dates.
While those are all disappointing absences in the typical SDCC lineup, that doesn't mean we won't get a lot of fantastic panels! Here, we'll go through all the confirmed panels and keep you up-to-date on the latest SDCC news.
This Page: Confirmed SDCC 2018 Panels
Deadly Class
Based on the popular comic book series by Rick Remender and Wesley Craig, Syfy's Deadly Class will have a major presence at SDCC 2018. It's believed series lead Ben Wadsworth and other cast members will be present, along with Remender himself, and possibly even executive producers Joe and Anthony Russo (although they may be unable to attend due to commitments on next year's Avengers 4). There are reports Syfy is planning to screen either a sizable clip, or possibly even the entire first episode.
Doctor Who
SDCC's Doctor Who panel will be one of the most eagerly anticipated at this year's con. Season 11's new cast will make their first-ever panel appearance at the Doctor Who panel, including new Doctor Jodie Whittaker and new showrunner Chris Chibnall. Other guests will include co-stars Tosin Cole and Mandip Gill, along with executive producer Matt Strevens. The Doctor Who panels have always been a popular part of SDCC, dating all the way back to 2011, when SDCC first welcomed TV shows. This will probably be the most high-profile Doctor Who panel to date.
Fox Movies – Including (At Least) Predator
The X-Men were surprisingly absent from Fox's SDCC 2017 panel, and that's likely to be the case again; Fox's panel this year will be focused on Shane Black's The Predator (similar to how last year's was all about Kingsman: The Golden Circle. With the next batch of X-Men films rescheduled to next year, the releases are simply too far away for Fox to air footage from X-Men: Dark Phoenix or New Mutants.
Hulu – Including Castle Rock
Although we still don't know everything Hulu has lined up for their SDCC panel, it's been confirmed that attendees will get to watch the entire first episode of Stephen King and J.J. Abrams's Castle Rock. Abrams will be unable to attend due to his Star Wars commitments, but the panel will include Sissy Spacek, Bill Skarsgard, and Melanie Lynskey.
Krypton
The Superman prequel series Krypton has proved to be a remarkable success for Syfy, and has been renewed for a second season. Stars Cameron Cuffe and Georgina Campbell are penciled in with show creator David S. Goyer for an SDCC panel this year.
Marvel Studios 10th Anniversary Panel
To the surprise and disappointment of fans, Marvel Studios will not be hosting a Hall H panel this year. However, that doesn't mean the studio will be absent. According to Kevin Feige, "there will be 10th-anniversary materials and a 10th-anniversary panel." While attention has been focused on Marvel's surprising decision not to host a Hall H panel, at least there'll be some sort of presence. There's as yet no news as to which stars Marvel will line up for the 10th-anniversary panel.
Marvel TV
With Iron Fist Season 2 confirmed to release later this year, it's hardly a surprise that Marvel TV plan on bringing Finn Jones to SDCC. He'll apparently be accompanied by other members of the cast, as well as the show's producers. No doubt Marvel is hoping Iron Fist's popularity will be buoyed by his extended cameo in Luke Cage season 2.
Jon Bernthal will already be attending SDCC as one of the cast of The Walking Dead. As a result, Marvel is considering possibly running a Punisher panel as well. There are also discussions about a Daredevil panel. Don't expect any footage to be shown from The Punisher or Daredevil, though; both series are currently in post-production, and aren't expected to release until next year.
Nightflyers
Game of Thrones viewers may be disappointed to hear that there won't be a panel this year, but George R.R. Martin is still expected to be in attendance. Martin wrote the novella that inspired Syfy's Nightflyers, and is expected to show up for the panel. Fellow EPs Jeff Buhler and Gene Klein along with stars Eoin Macken and Jodie Turner-Smith are believed to be on the panel as well.
The Walking Dead
Collider has confirmed that there will be panels dedicated to both The Walking Dead and Fear the Walking Dead. Jon Bernthal is set to reprise the role of Shane in The Walking Dead season 9, and according to Deadline, he's expected to appear on the panel. We don't know anything more about these panels to date; The Walking Dead was originally supposed to be moderated by Chris Hardwick, who has stepped down in the wake of sexual assault allegations.
Warner Bros. – Including Aquaman, Shazam, Wonder Woman 2, Fantastic beasts & More
A core part of the Warner Bros. panel will be dedicated to DC Films. Director James Wan recently revealed that Warner Bros. will drop the first Aquaman trailer at SDCC 2018. We can presumably expect a number of celebrity guests as well; Jason Mamoa has been doing a tour of cons in recent months in order to promote the film. There are rumors the panel will also feature a Shazam! movie teaser, some artwork related to Wonder Woman 2 teasing Kristen Wiig's Cheetah, and an appearance from Ben Affleck and Matt Reeves. Last year, Affleck used SDCC to deny rumors that he was about to end his time as Batman; similar rumors are swirling again now, so if Affleck does show up to SDCC, expect another statement.
With Fantastic Beasts: The Crimes of Grindelwald due for release in November this year, the film will surely be another major part of the Warner Bros. panel. The 2017 panel included director David Yates and star Eddie Redmayne, so it will be exciting to see just what Warner Bros. has in store. This could potentially include new clips, or even a second trailer.
Looking beyond this, the studio also has Mowgli, The Nun, and The Lego Movie 2 on the way. There'll possibly be news about Godzilla: King of the Monsters, given Warner Bros. has traditionally announced major news for the MonsterVerse at SDCC.
The post What Movie & TV Show Panels To Expect At SDCC 2018 appeared first on ScreenRant