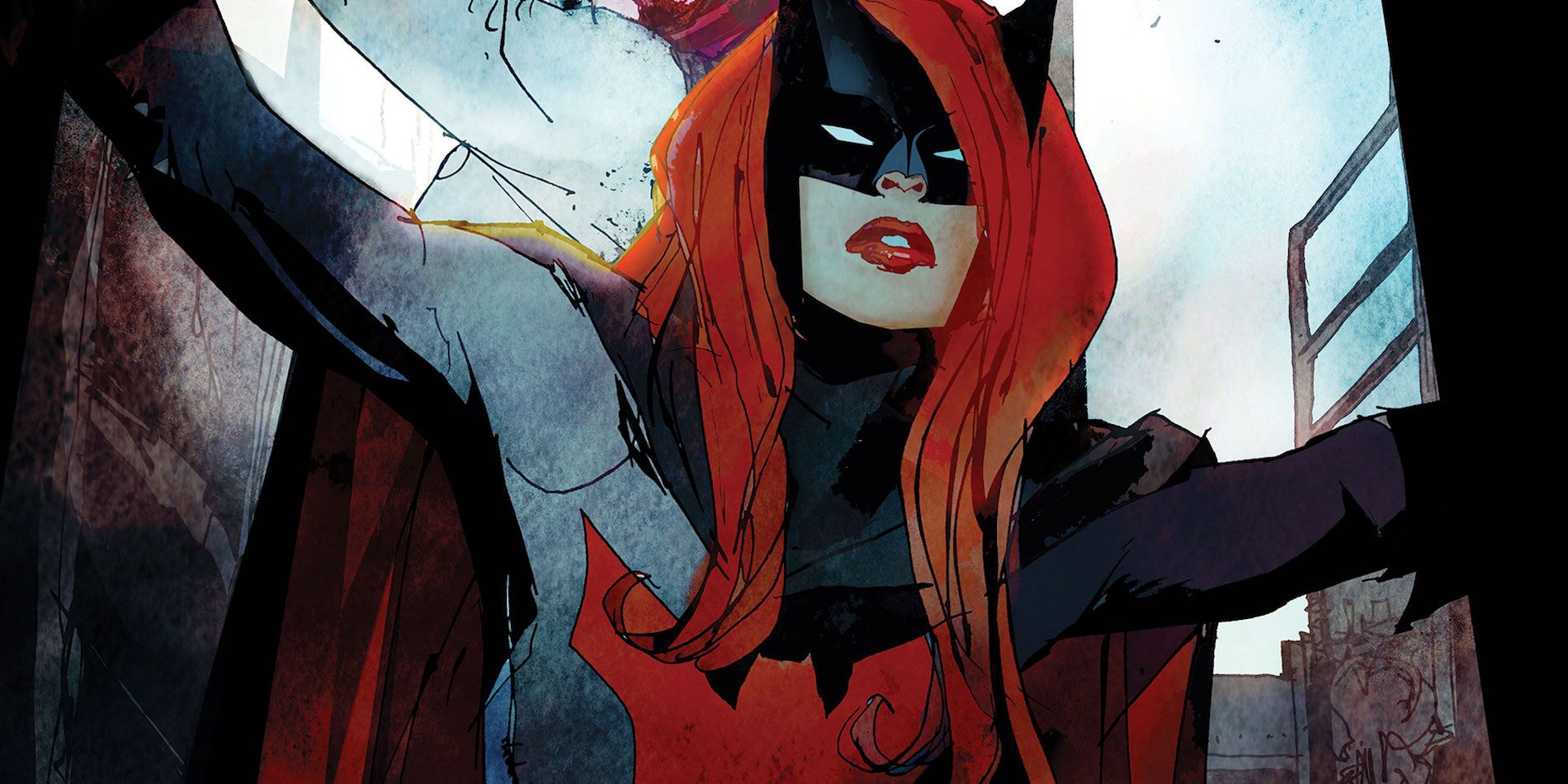 New artwork has given fans their first tease of what Ruby Rose could look like as Batwoman in the Arrowverse. It was recently announced that Rose had been cast as Kate Kane, aka Batwoman, and would be appearing in the winter crossover event before starring in her own Batwoman TV show.
The CW confirmed that Batwoman would be joining their lineup of superhero shows a few days before San Diego Comic-Con and then unveiled a new trailer teasing her future at the event. Batwoman was created back in 1956 by Bob Kane, Edmond Hamilton, and Sheldon Moldoff but was later redeveloped in 2006. While it is believed by some that Batwoman was originally introduced to dismiss rumors that Batman and Robin were gay, it was revealed in 2006 that Kane herself was a lesbian crime-fighter. Rose is known in the LGBTQ community for being a lesbian and gender-fluid, which indicates The CW will not be coy when it comes to Batwoman's sexuality. With Batwoman now being cast, fans will surely be looking forward to seeing Rose suited up as the caped crusader, which this fan art depicts.
Related: Batwoman: Ruby Rose Responds to Casting & Representing LGBT
BossLogic recently revealed his artwork on Instagram depicting what Rose could look like as Batwoman. Kane is known for having long flowing red hair as well as a black and red costume, which the artist represents in his work, sort of. Rose is known for sporting a rather short hairdo, which the artist also incorporates by giving Batwoman a medium length haircut rather than her usual long hairstyle. While BossLogic's depiction of Batwoman is only fan art, it offers a glimpse of what The CW could actually design for the show.
Given Rose's rising popularity in Hollywood and her status among the LGBTQ community, her casting as Kane seems like a good fit. Rose has recently starred in John Wick: Chapter 2 and xXx: Return of Xander Cage, both of which required her to perform complicated action sequences. Rose will likely undergo more training in order to effectively pull off the stunts required for Batwoman, but her filmography already gives her a head start.
The CW already has a long list of superhero shows on their network including Arrow, The Flash, Supergirl, Legends of Tomorrow, and Black Lightning. Adding Batwoman to their roaster not only assures viewers will tune in for her new show, but it should also help ratings for their other shows – especially since Kane will be apart of crossover episodes. Since Rose was just recently cast in the role, fans should expect more updates in the coming months which, will likely include an official costume reveal.
Source: BossLogic/Instagram