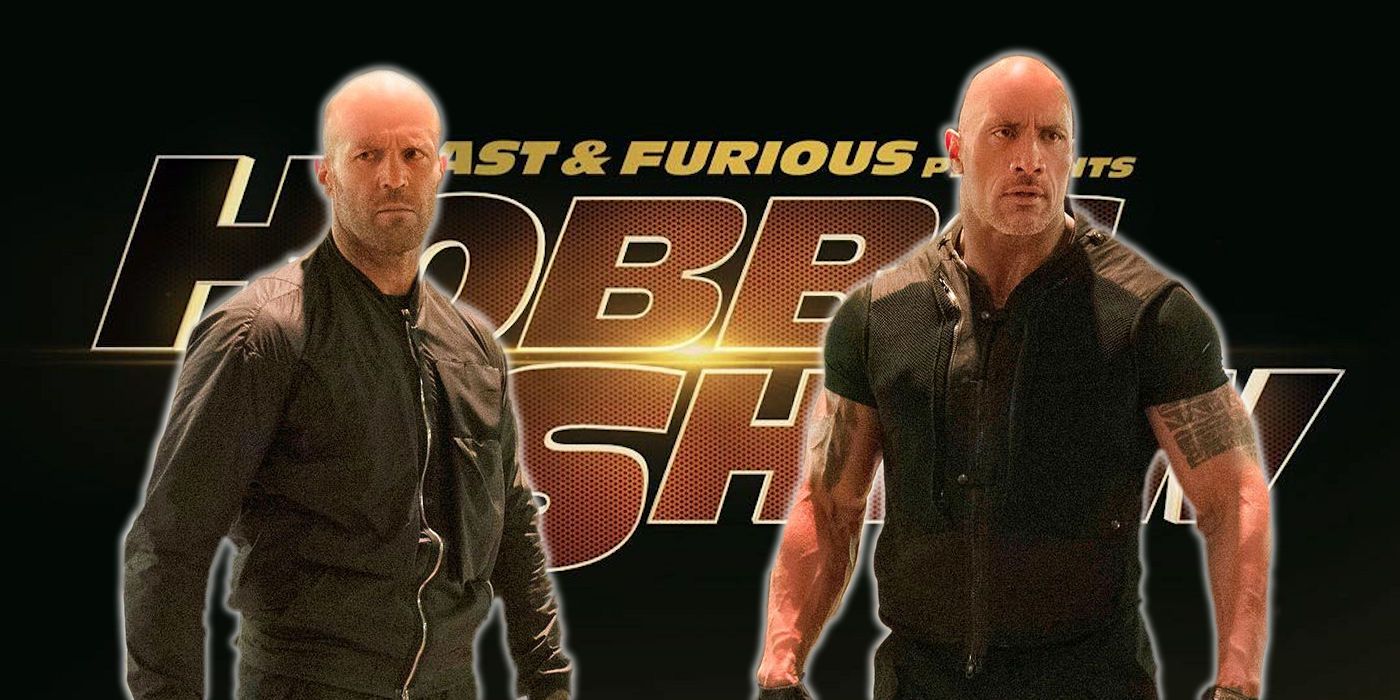 The first Hobbs & Shaw trailer releases this Friday, but what time can people expect it to release online? A long time ago, Universal Pictures attempted their first Fast & Furious franchise spinoff with Tokyo Drfit, which was successful enough to convince the studio to soft-reboot the franchise in 2009 – and they brought Tokyo Drift's director, Justin Lin, along for the ride. And now, 10 years after Universal brought back the Fast & Furious franchise by storm, they're pursuing the first installment in a new series of spinoff movies.
Fast & Furious Presents: Hobbs & Shaw is being directed by Atomic Blonde and Deadpool 2 director David Leitch, and it sees Dwayne Johnson and Jason Statham reprise their Fast & Furious roles as Luke Hobbs and Deckard Shaw, respectively. Although not much is known about Hobbs & Shaw's story right now, it is known that Idris Elba is playing the villain, Brixton, with Vanessa Kirby playing an MI6 Agent (and Deckard's sister). Hobbs & Shaw is scheduled to release in theaters this August, and after wrapping filming just recently, Universal is now ready to show off the first Hobbs & Shaw trailer this week.
Related: Every Upcoming Fast & Furious Movie
The first Hobbs & Shaw trailer releases this Friday, and going based on Universal's previous trailer release times (and since it's not coming with any pre-designated morning talk show or sports game), people can expect to see the first Hobbs & Shaw trailer release online at or around 8 am PST/11 am EST/4 pm GMT. If Universal decides to push the trailer to later in the day, however, we will update this post with new information.
Since the first Hobbs & Shaw trailer is releasing online on Friday – just days before the Super Bowl, that is – it should be a regular teaser trailer. Furthermore, it won't be the only footage viewers can expect this week from Hobbs & Shaw. Universal is confirmed to have multiple Super Bowl TV spots carved out this year, and Johnson has already confirmed on social media that Hobbs & Shaw will have a Super Bowl spot. But given that most commercials are 30 seconds long, it makes sense that Universal would want to showcase Hobbs & Shaw separately first and then alert people who watch the Super Bowl spot to check out the full trailer online.
The first Hobbs & Shaw trailer should give Fast & Furious fans an understanding of what to expect from the new movie, especially since the Fast & Furious franchise has steadily been moving towards the action genre and away from being about cars. And if everything goes well, Universal may put several more Fast & Furious spinoff movies into production, since they're already discussing them behind the scenes.