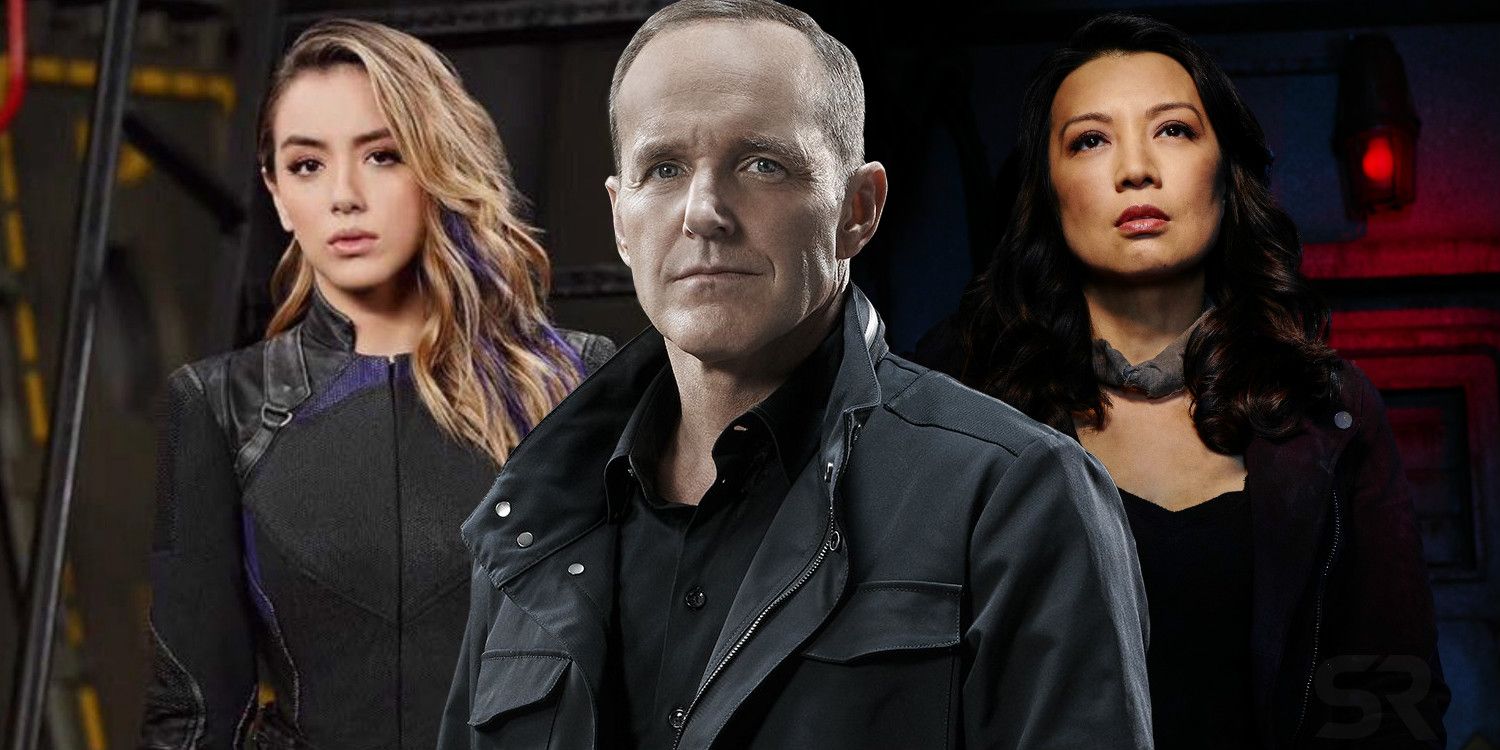 Marvel's Agents of S.H.I.E.L.D. season 6 is definitely happening, but when will the ABC TV show return and what can fans expect to see when it does? Originally envisioned as a TV spinoff from the Marvel Cinematic Universe movies, specifically The Avengers, Agents of S.H.I.E.L.D. launched in 2013 on ABC. The series got off to a rocky start, but hit its stride late in season 1 and has continually be a fan-favorite ever since. Each season has tackled different topics from the Marvel Comics and/or MCU, exploring the mythology of the Inhumans, introducing Ghost Rider and even traveling to an alternate universe ruled by Hydra.
The Agents of S.H.I.E.L.D. season 5 finale concluded a storyline in which the team had to prevent a superpowered Glenn Talbot, as the supervillain Graviton, from cracking the Earth apart. The story was loosely connected to the MCU's Avengers: Infinity War, but featured the team facing their own threat. However, the finale also saw the team make certain sacrifices. Fitz died, though there's a way for him to return (sort of), and Coulson left the team, resolving to live out the rest of his days in peace as his fatal injury from The Avengers slowly killed him once again.
Related: Every Marvel Movie & TV Show Coming In 2019
After the season 5 finale paved the way for a number of changes to the team, fans may be wondering what's next for Agents of S.H.I.E.L.D. ABC renewed Agents of S.H.I.E.L.D. for season 6 shortly before season 5 concluded. Now, we break down everything fans need to know about what's to come from the Marvel TV series.
Agents Of SHIELD Season 6 Premieres In May 2019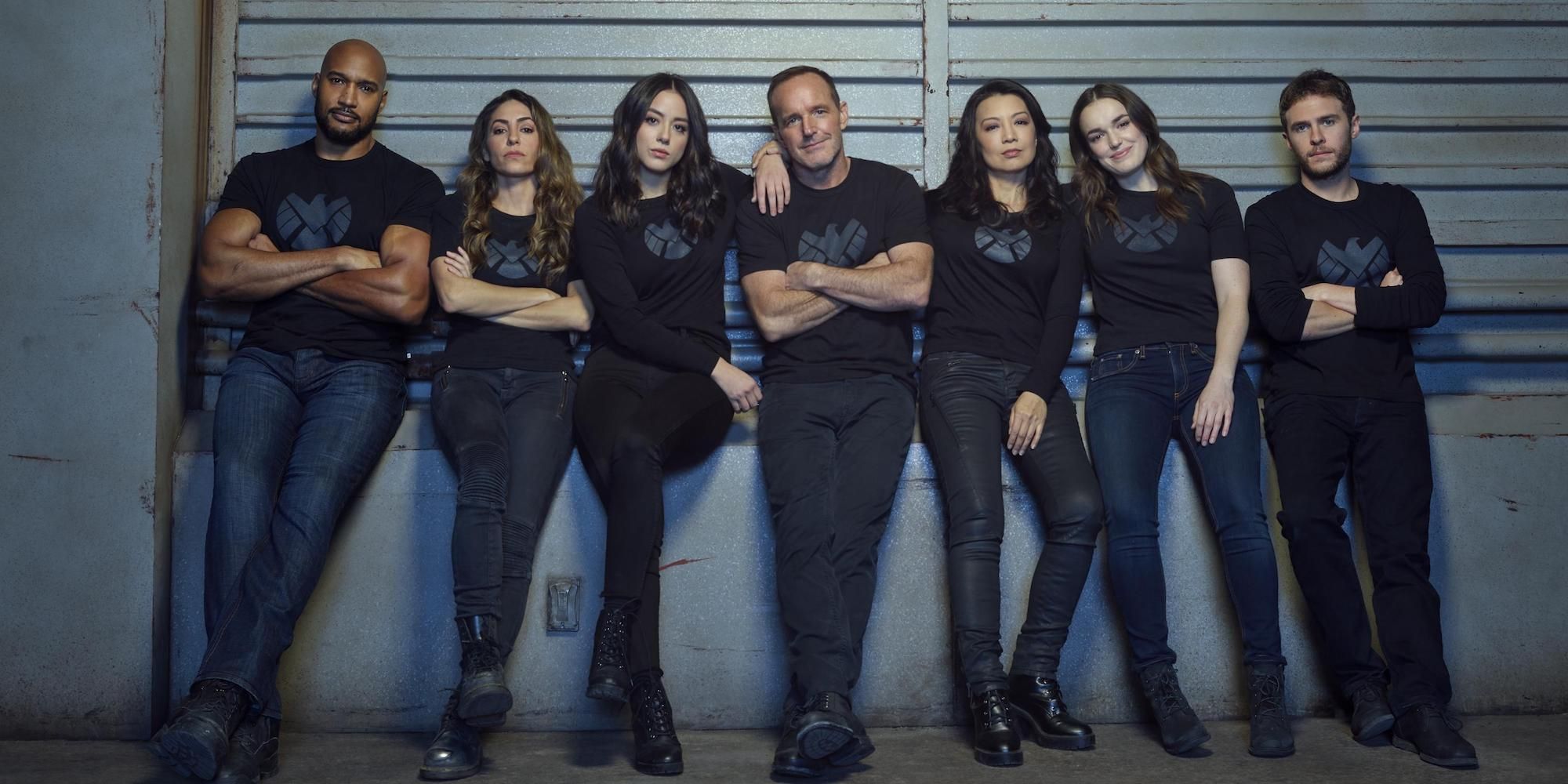 It was revealed last spring that Agents of S.H.I.E.L.D. season 6 wouldn't premiere until mid-2019, instead of returning in Fall 2018. The move meant S.H.I.E.L.D. would return after Avengers: Endgame hits theaters, likely so the show can avoid spoiling the film. It was later reported S.H.I.E.L.D. season 6 would premiere in July, but a recent Valentine's Day promo for Agents of S.H.I.E.L.D. confirmed the series will return in May. The exact date of its return has not yet been revealed.
What Will Agents Of SHIELD Season 6's Story Be?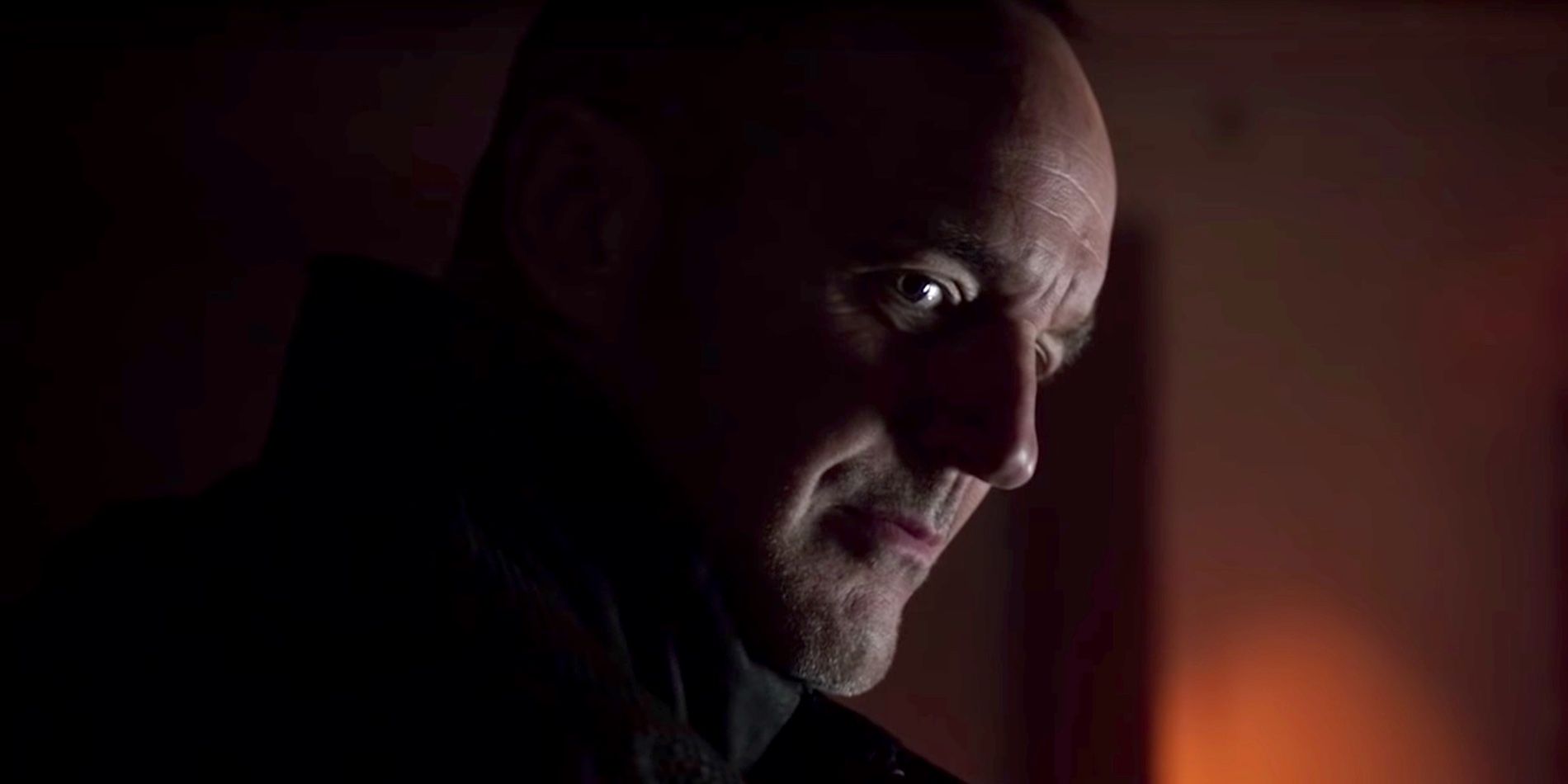 Based on what we know from the season 5 finale, part of Agents of S.H.I.E.L.D.'s season 6 story will feature the team searching for Fitz. When the majority of the agents were transported to the future, Fitz was left behind. So he put himself into a cryo-freeze chamber and shot it into space to wait until a future time when he could reunite with his friends. Since the agents prevented the Earth shattering and their Fitz died, they now need to rescue Fitz from space. But with Coulson gone, Mack is the new S.H.I.E.L.D. director and he'll be tasked with running the team.
Further, the Agents of S.H.I.E.L.D. season 6 trailer revealed Clark Gregg will return as "not Phil Coulson," playing a mysterious character that he hinted will be key to the storyline this year. Fans have had all kinds of theories about Gregg's new character, positing he could be an LMD or Coulson from another dimension. Also based on Mack's voiceover in the trailer, it seems the team will be dealing with some alien invaders, though whether they have anything to do with Fitz or Coulson – of the new character played by Anthony Michael Hall – remains to be seen.
Agents Of SHIELD Season 7 Is Already Green-Lit
ABC has already renewed Agents of S.H.I.E.L.D. for season 7, and one of the stars teased the start of filming on season 7 in late February so we know it's already started production. Since season 6 will air over the spring and summer, season 7 likely won't premiere until Winter 2020 at the earliest, though it may be delayed to the spring/summer again.
Fans were no doubt pleased by the early renewal for Agents of S.H.I.E.L.D. season 7, but it may be an indication that the show is wrapping up. Perhaps ABC renewed the show so early so that the writers could plot out a satisfying ending. After all, Disney reportedly saved Agents of S.H.I.E.L.D. from cancellation in 2017, stepping in on the show's behalf when the network wanted to cancel it for low viewership. Though it now seems ABC's confidence in Agents of S.H.I.E.L.D. is restored, season 7 may be the last. For now, we'll have to wait and see what ABC and Disney decide.
Agents of S.H.I.E.L.D. season 6 premieres May 2019 on ABC.