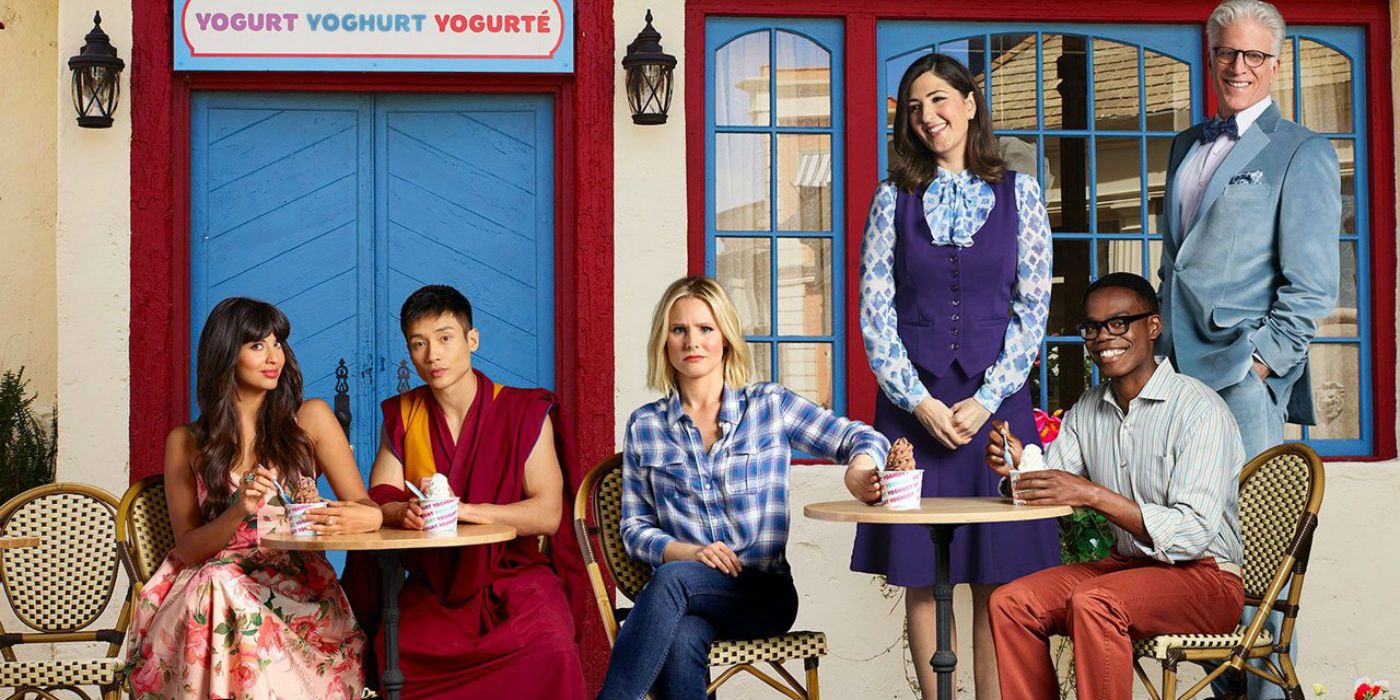 The Good Place's third season comes to a close in tonight's finale, "Pandemonium," and fans are already looking forward to further afterlife antics in The Good Place season 4. Starring Kristen Bell and Ted Danson, the comedy series has been a rollercoaster ride of twists and status quo shifts since its premiere in 2016, and this latest season has been all about Michael, Eleanor and the gang trying to get to the bottom of what's wrong with the afterlife's points system.
As part of a deal arranged by the Judge, Michael has a new opportunity to prove that Earth's points system is broken by taking a new group of four people and testing to see if they can improve themselves in an afterlife that isn't plagued by Earth's endless complexity. So, what can we look forward to in The Good Place season 4?
Related: Every Clue To The Good Place's Points System Twist
The Good Place Has Been Renewed For Season 4
Don't worry, you're not going to be left on a cliffhanger. Though ratings have dipped since season 1 (in part due to competition from Young Sheldon over on CBS), The Good Place has been renewed for season 4. It's unclear how many more seasons the show will go for, but speaking on Conan this week, star Kirsten Bell said that The Good Place creator Michael Schur has told her how it will end – so it's all definitely going somewhere.
When Will The Good Place Season 4 Premiere?
The Good Place season premiere dates have been very consistent since the show's debut, so we can actually say with near-certainty that The Good Place season 4 will premiere in the latter half of September 2019. Season 1 debuted on September 19, season 2 on September 20, and season 3 on September 27, so look forward to the return of Team Cockroach at around those dates this year.