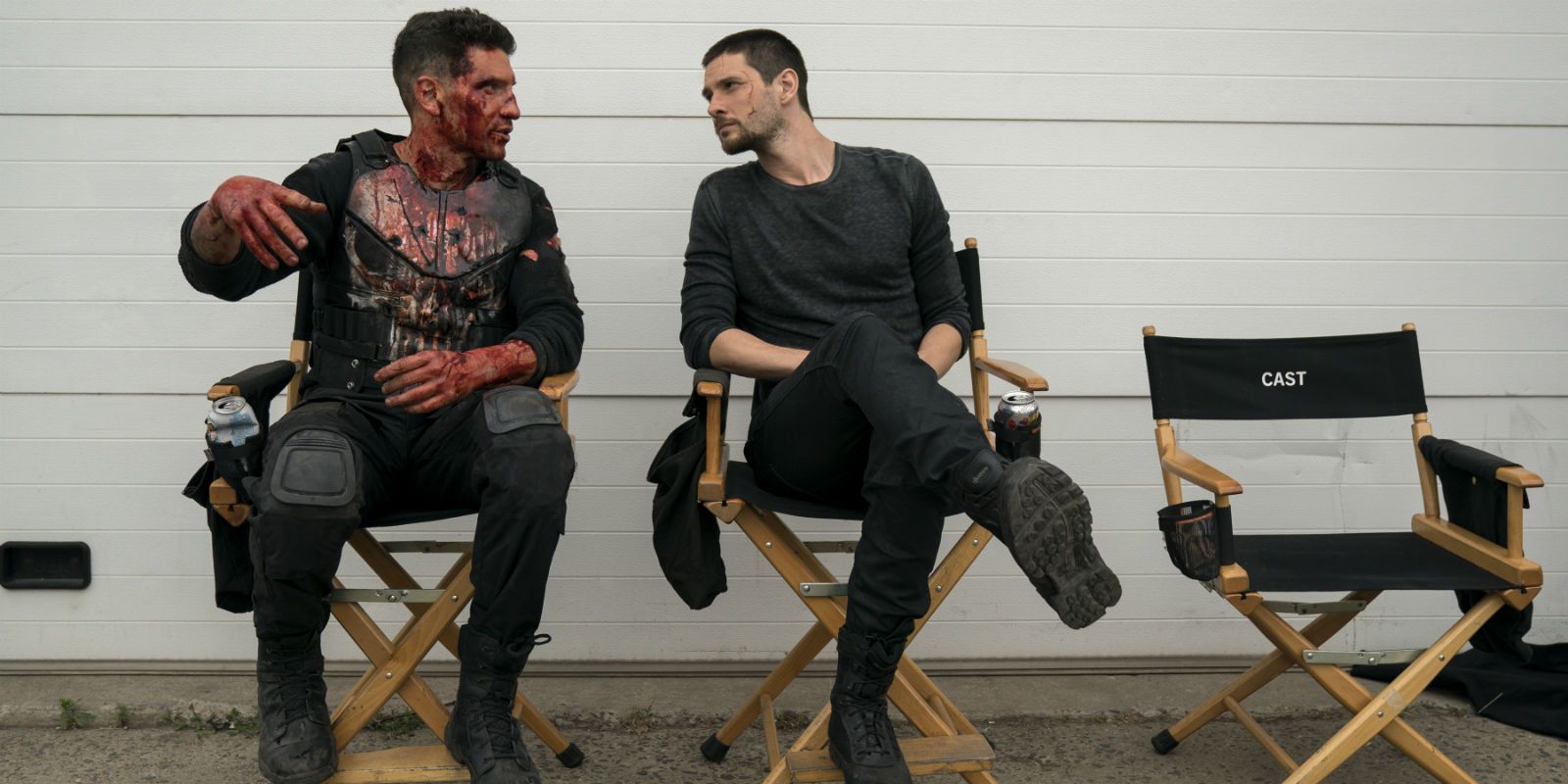 Warning: MAJOR SPOILERS ahead for The Punisher season 2
The Punisher season 2 brought back Ben Barnes' Billy Russo as Jigsaw and embroiled Frank Castle in a conspiracy of blackmail and murder, but what should we expect from season 3 – and will there even be a season 3? The Punisher is the only Marvel/Netflix show that wasn't planned as part of the original slate of five series: Daredevil, Jessica Jones, Luke Cage, Iron Fist and The Defenders. Instead, Jon Bernthal's Punisher was introduced in the second season of Daredevil, and proved to be so popular that he was given his own spinoff series.
Created by Steven Lightfoot, the first season of The Punisher focused on the classic story of Frank Castle getting revenge on the people responsible for the murders of his wife and two children – including his supposed friend and fellow veteran, Billy Russo. At the start of season 2, Frank is laying low with a new identity while Billy is confined to a hospital bed with his face scarred and memories fractured. A chance encounter with teen con artist Amy (Giorgia Whigham) sets Frank on a path of violence once again, and leads to his second clash with Billy Russo, which ends in Russo's death. By the end of the season, Frank is fully-formed as the Punisher, ruthlessly taking out gang members – so what's next?
Related: Why The Punisher Will Probably Be Canceled After Season 2
The Punisher Hasn't Been Renewed For Season 3
There hasn't yet been any news that The Punisher has been renewed for season 3, though this by itself isn't cause for alarm. The Punisher season 2 was officially announced a full month after the first season was released, and this is fairly typical for the Marvel shows (Daredevil season 3 wasn't announced until three months after the release of season 2). Netflix doesn't release viewing figures for its TV shows, so we don't have a clear picture of The Punisher's popularity like we would for a show on traditional TV, but both seasons have been well-received by both critics and fans. That being said, we would caution viewers against getting their hopes up for season 3.
Netflix Is Likely Going To Cancel The Punisher
Although The Punisher hasn't been officially cancelled by Netflix yet, the writing is on the wall, as the streaming service has been cleaning house when it comes to its Marvel shows. The first on the chopping block was Iron Fist, arguably the least popular of the Marvel/Netflix shows, which by itself wasn't much cause for concern. However, not long afterwards Luke Cage was also cancelled, and then the biggest blow came when Daredevil – the original series that set up the Defenders universe, and the most popular of the shows – was cancelled as well. It's generally believed that the only reason The Punisher and Jessica Jones weren't cancelled at the same time was because they both still had another season on the way.
Though the Marvel/Netflix shows are expensive to produce and have been losing viewers over the years, the reasons behind the mass cancellations are more complex than that. The relationship between Marvel Television and Netflix has reportedly become rocky, and Disney (Marvel's parent company) is soon set to launch its own competing streaming service, Disney+, which will have Marvel shows about popular movie characters like Falcon, the Winter Soldier, and Scarlet Witch. While some are holding out hope that Marvel Television might simply continue the Defenders shows and The Punisher on Disney+, this is incredibly unlikely.
What Could The Punisher Season 3's Story Be?
Despite the gloomy prospects for the show, The Punisher hasn't been cancelled yet and there's plenty of story potential left for season 3 – especially since season 2 ended with Frank Castle finally truly becoming the Punisher. Speaking to EW, The Punisher's executive producer (and head of Marvel Television) Jeph Loeb said, "We have a whole story in mind [for season 3] that would be awesome… the guns are locked and loaded, but Netflix has the finger on the trigger." Lightfoot expanded on that, explaining:
"I left [season 2] on that final shot that was just meant to [make people go], "Wow, I can't wait to see season 3." That was it. That was what I want them to take away, and it's like any show — if you've been in this business long enough, we've all worked on shows that got canceled that you wish hadn't. I just hope we made a great show.… My philosophy is always make every season like it could be your last. Don't save anything for next season, even if that means you've painted yourself into a corner."
The final shot of season 2 that Lightfoot is referring to is Frank Castle in his full Punisher garb, roaring as he dual-wields machine guns to cut down two rival gangs. It's a stark contrast to the start of the season, when Frank was living on the road under a false identity, trying to keep a low profile. It's an obvious set-up for a full season with Frank as a bona fide vigilante, no longer just seeking to carry out personal vendettas, but instead trying to clean up the streets of New York City (by making them run red with criminal blood). Amy was put on a bus to Florida at the end of season 3, and the arc of Frank trying to protect a new daughter figure reached a satisfying conclusion, so Amy would be unlikely to return. However, Dinah Madani has a new job with the CIA she even tries to recruit Frank as an assassin), so it would be interesting to explore that new chapter of her life.