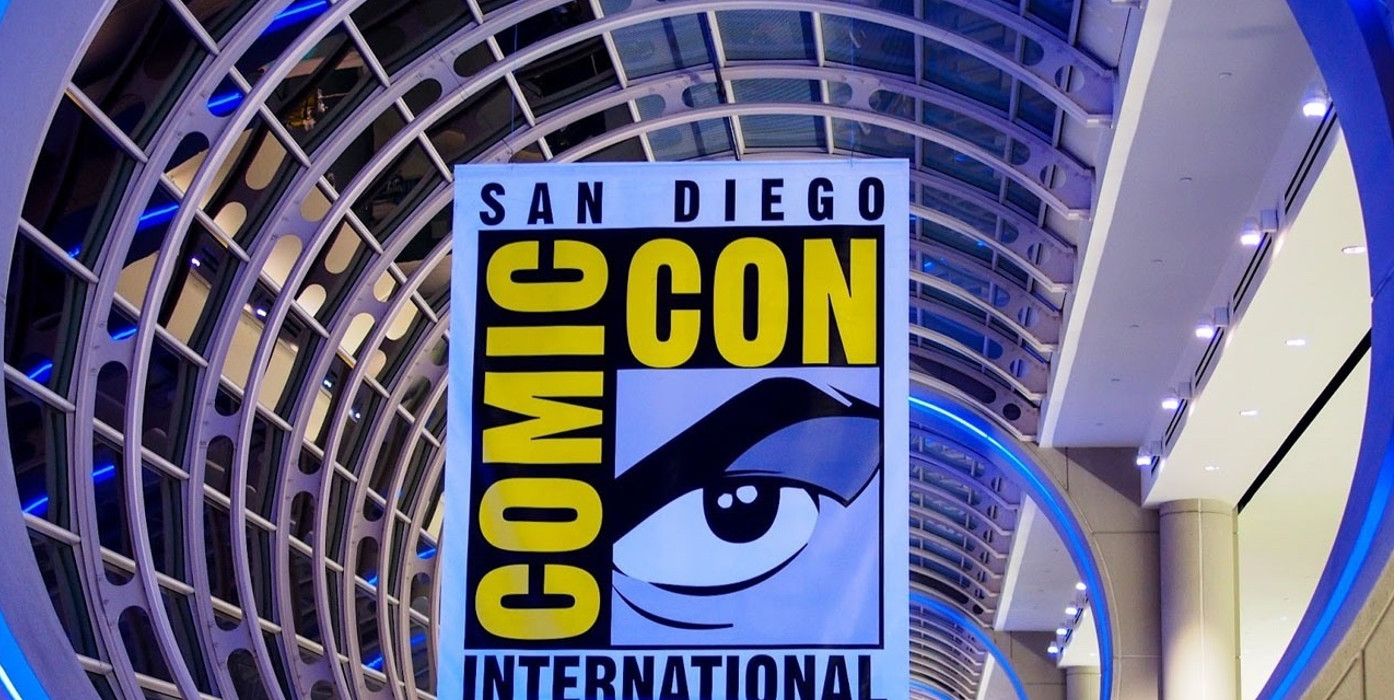 San Diego Comic Con 2018 is upon us, taking place over the weekend of July 19th-22nd 2018. The event has become a mecca for nerds around the world, delivering the biggest panels, trailers, and news about everything from comics to TV and movies. Studios compete to deliver the biggest surprises for fans, some of whom line up overnight to be the first to see the stars and footage from their favorite pop culture properties.
While over the years the convention has only grown in size, 2018 looks to see a scaled back version. Some of the biggest players including Marvel and HBO will be sitting out this year, meaning no panels about Avengers 4, Captain Marvel, Game of Thrones, or Westworld. However, there will still be plenty of things to look forward to from the first appearance of the new Doctor Who cast to the Shazam! and Aquaman trailers.
Related: What Movie & TV Show Panels to Expect at SDCC 2018
This year San Diego Comic Con will take place from July 19th-22nd. Preview night is on Wednesday July 18th from 6 to 9 PM PST. Preview night is when the convention floor is first open to guests. The crowds are usually much smaller on preview night, giving fans a better look at some of the major booths without an influx of people. Thursday through Saturday the convention floor is open from 9:30 AM to 7 PM, although some panels do run past 7. On Sunday, the last day of the con, the floor is open from 9:30 AM to 5 PM. Sunday is a great day for shopping on the floor because it's usually slightly less crowded than Friday and Saturday and many vendors reduce prices, wanting to sell their merch rather than packing it back up to take home.
If you're wondering when to tune in for news, Saturday is the biggest day for panels. Expect the major movie trailers (and any CW show bloopers) to be dropped on July 21st. Fridays are usually for big TV properties like The Walking Dead and Marvel's TV shows, both Netflix and network. Sunday is typically reserved for SDCC mainstays Supernatural and Doctor Who.
There are several major movie studios attending San Diego Comic Con 2018. Besides DC, Sony is also expected to be a big presence. They have Venom and Spider-Man: Into the Spider-Verse to promote as well as potentially Holmes and Watson. Fox is also expected at the con for Shane Black's The Predator. Universal is also predicted to have a panel, potentially to promote the Halloween reboot/sequel.
There are plenty of TV shows also assumed to return to Comic Con. Iron Fist is confirmed, with hope that he may be joined by the casts of Punisher and/or Daredevil.  Panels for the DCTV shows, Supernatural, and Riverdale would not be a surprise with the CW always appearing to tease the upcoming seasons of their shows. The fan favorite Netflix series Stranger Things should also be in attendance as well as SYFY darling Wynonna Earp. 
Besides the old favorites, there are new shows also showing off footage for the first time at Comic Con. George R.R. Martin's Nightflyers is having a panel featuring the writer himself. Stephen King and J.J. Abram's new show for Hulu, Castle Rock is premiering their first episode at the con. SYFY's Deadly Class will also be there, although there is no word on whether or not executive producers Joe & Anthony Russo will be making an appearance.
There will be plenty of news coming out of San Diego Comic Con 2018 so be sure to keep an eye on Screen Rant for all the latest!
More: AMC Halts Talking with Chris Hardwick, SDCC Appearances Canceled
The post When Is San Diego Comic Con 2018? appeared first on ScreenRant