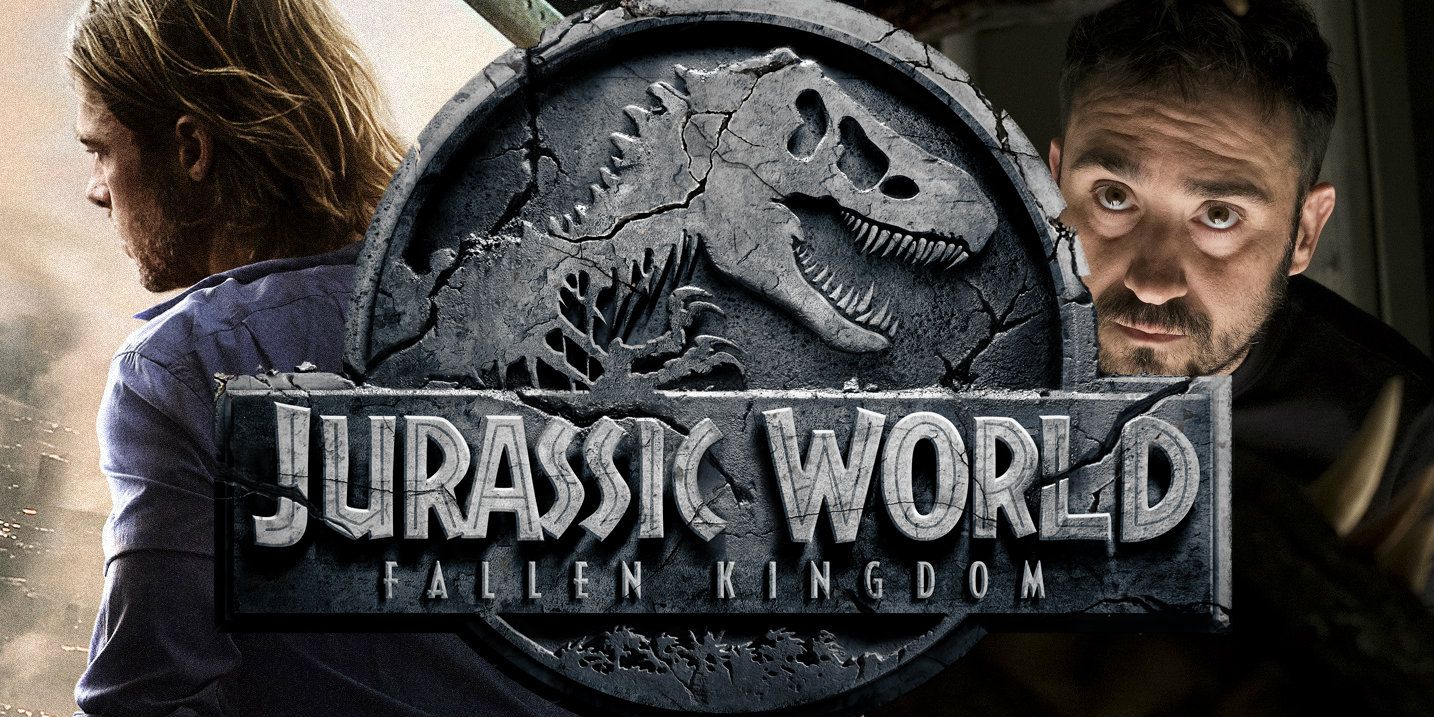 Jurassic World: Fallen Kingdom helmsman J.A. Bayona has explained why he dropped out as director on World War Z 2. Bayona had already demonstrated a knack for disaster films (The Impossible) and horror movies (The Orphanage) when Paramount hired him to call the shots on its zombpocalypse action/thriller sequel. However, for the same reasons, Universal had been looking at Bayona to direct its Jurassic World sequel, right before he became attached to the second World War Z film instead.
In the end, Universal got the last laugh and Bayona left Brad Pitt's zombie sequel to go make Fallen Kingdom instead. Pitt's longtime collaborator David Fincher has since taken Bayona's former spot, but with Fincher preparing Mindhunter season 2 for Netflix and Pitt gearing up to film Quentin Tarantino's Once Upon a Time in Hollywood, World War Z 2 is very much on the back-burner at the moment. Meanwhile, Bayona has now offered some insight on why he left the zombie franchise movie to begin with.
With Bayona making the press rounds promoting Fallen Kingdom, Den of Geek got a chance to pick his brains (pardon the wording) about World War Z 2. The filmmaker said that he felt the movie had potential, but hadn't really found a way to make it work by the time he decided to step down as director:
"We were working on that project for around a year, and we had a great idea. We were very excited. We designed great set pieces, and we were very excited with the direction we were taking with the film, but somehow, we never found a way to connect it all together."
Bayona then explained that World War Z 2 was "about" to start production when he realized "I wasn't ready" and told Paramount as much, before he stepped down as director. The studio still plans to make the film (it was on Paramount's movie slate at CinemaCon in April), and Bayona says he's encouraged by what he knows about the project, in its current form:
"I would prefer not to tell you, because they're working on it now. I had a conversation with them recently, and they're very excited, so I prefer them to talk about it."
It sounds like Bayona channeled some of his filmmaking ideas for World War Z 2 into Fallen Kingdom. The Jurassic World sequel has become another relatively divisive franchise movie, but most everyone seems to agree that its horror-tinged set pieces are excellent. Similarly, Fallen Kingdom has allowed Bayona to combine suspense with big-budget spectacle, which is seemingly what he wanted to do on the World War Z sequel. Audiences will never know if Bayona's zombie thriller would've been better or worse than his dinosaur adventure, but considering there's still no guarantee World War Z 2 will ever come to pass, the filmmaker probably made the right choice when he moved on.
Source: Den of Geek
The post Why Jurassic World 2's J.A. Bayona Dropped Out Of Directing World War Z 2 appeared first on ScreenRant