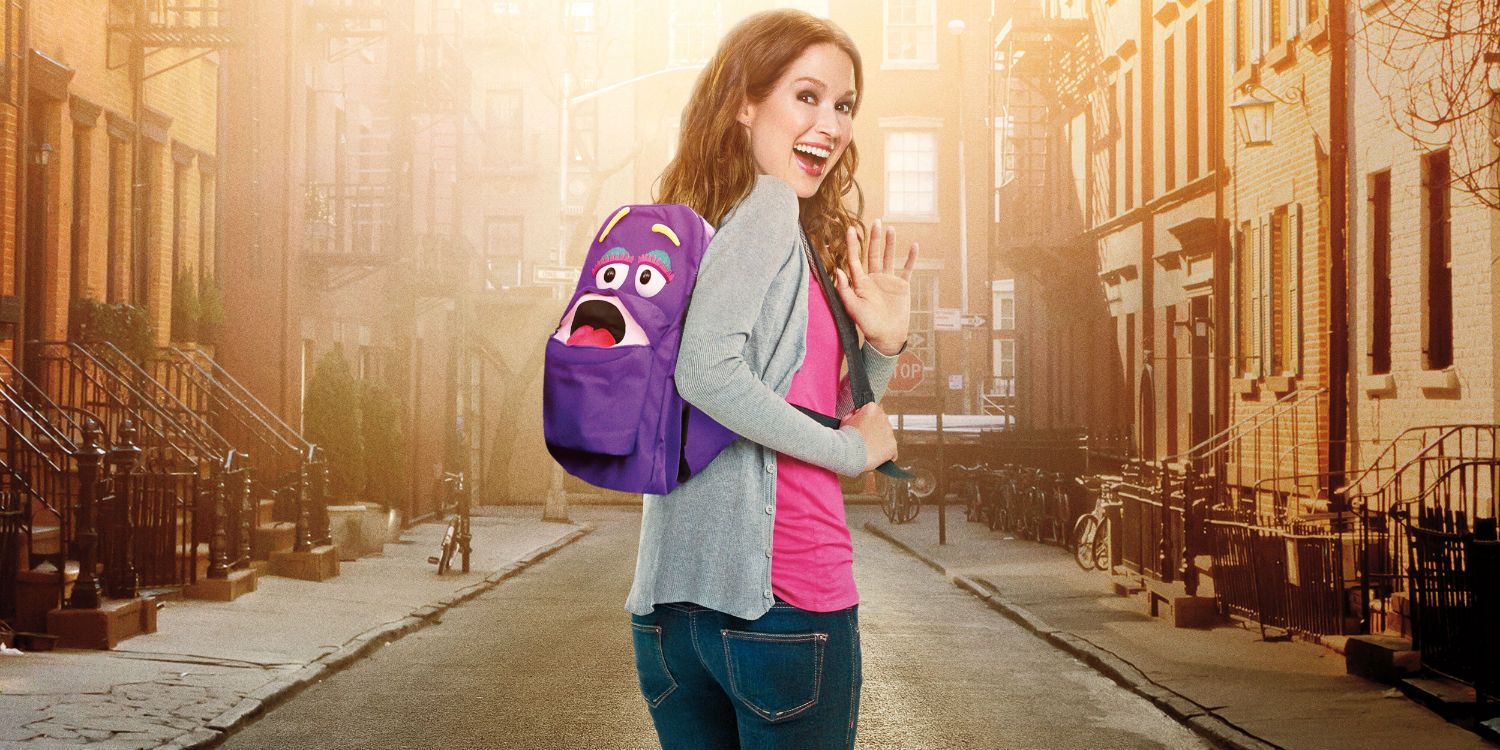 With the fourth season having recently concluded, fans of Netflix Original comedy series Unbreakable Kimmy Schmidt may already be looking forward to season 5 of the show. Unfortunately, as you might be able to tell from the neat wrap-up of characters arcs in the finale, season 4 was the last season of Unbreakable Kimmy Schmidt.
Netflix has been exponentially expanding its collection of original TV shows and movies over the past few years, but Unbreakable Kimmy Schmidt is one of the Netflix Originals that has been around the longest. Created by Tina Fey and Robert Carlock, the show stars Ellie Kemper as Kimmy, a woman who was kidnapped as a teenager and held in an underground bunker with three other women by the wicked Reverend Richard Wayne Gary Wayne (Jon Hamm). In season 4, Kimmy tries to stop young boys from turning into future Reverend Richards through the power of literature – writing a children's book called The Legends of Greemulax that was based on her own life experiences and friends, and has coded messages about respecting women. But what's next for Kimmy and co.?
Related: Unbreakable Kimmy Schmidt: Yes, That Really Was Young Jon Hamm
There Won't Be An Unbreakable Kimmy Schmidt Season 5
In May 2018, shortly before the first half of Unbreakable Kimmy Schmidt season 4 was released, we learned that the show's fourth season would be its last. According to the original report, it wasn't cancelled against the will of the showrunners, but rather because "everyone felt it was time to end the series." While Netflix has been pushing to build up its library of original content, it has also been trimming shows as well. Most of the streaming platform's earliest series – like Bloodline, Marco Polo, and House of Cards – have now ended.
Since Netflix prefers to keep its viewing figures close to its chest, we don't know exactly how Unbreakable Kimmy Schmidt's popularity has varied over the past four seasons, or whether a drop in viewers contributed to the decision to end the show. What we do know, however, is that in lieu of season 5 there may be an Unbreakable Kimmy Schmidt movie instead.
There May Be An Unbreakable Kimmy Schmidt Movie Instead
When we originally learned that Unbreakable Kimmy Schmidt's fourth season would be its last, Deadline also reported that Netflix was in talks with Universal Television about the possibility of making an Unbreakable Kimmy Schmidt movie to wrap up the story. It wouldn't be the first time that a Netflix show was given one last outing to send it off, as sci-fi series Sense8 got a finale special following the outcry over its cancellation. Speaking to Deadline more recently, in January 2019, co-creator Robert Carlock said that a follow-up film is still on the cards:
"I just think it would be really fun. We chose very specific ending places for everybody but that doesn't mean that there aren't stories to tell. I think there's some really fun stuff that is still on the table for all of them, so it would be fun."
Tina Fey added, "we definitely feel like these characters are fertile enough to revisit, and yeah, hopefully it will all work out." Though both of the showrunners are busy, it sounds like they're still eager to return to the world and characters they created.
Unbreakable Kimmy Schmidt's finale ends with a jump forward four years in time that shows where each of the characters ended up, and it gives everyone a happy ending. So, if for whatever reason the follow-up movie doesn't happen, at least fans have been given a sense of closure.