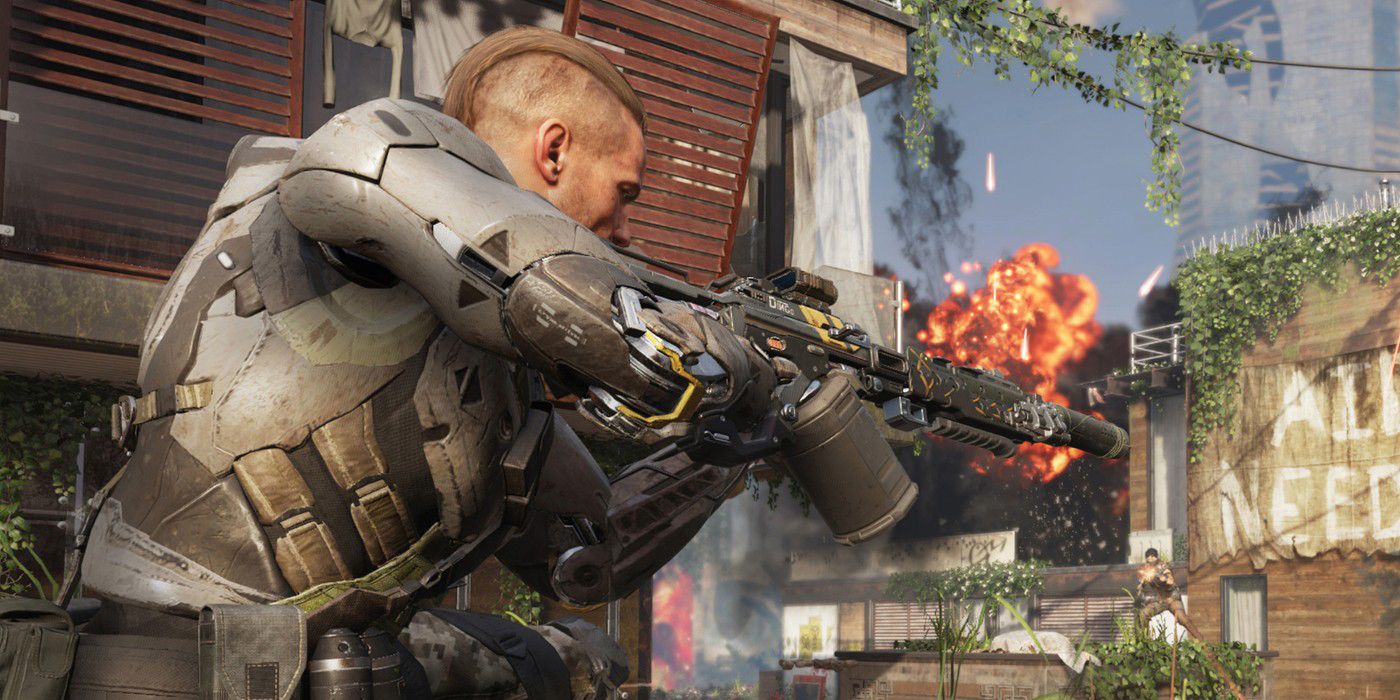 Microsoft and Sony have pulled the curtain on July 2018's free games for Xbox Live's Games with Gold and PlayStation Plus members. Every month, premium members of Xbox Live and PlayStation Plus are privy to a host of free games on their favorite consoles, ranging from indie titles to triple-A releases.
The quality of free releases tends to fluctuate but every now and then, they give players a gem as a little bonus for maintaining a premium membership. Some examples of those times both platforms have been particularly kind to players include April 2015 when Xbox Live offered the classic pirate adventure Assassin's Creed IV: Black Flag and even just this June, Sony let players have Call of Duty: Black Ops III for free.
Related: Here's What Comes With Xbox Games With Gold For June 2018
This coming July, Xbox Live Gold members will get twin-stick shooter Assault Android Cactus and Death Squared, a multiplayer co-op brain teaser by SMG for Xbox One on July 1 and July 16, respectively. For Xbox 360, players can enjoy Virtual Fighter 5: Final Showdown from July 1 and Splinter Cell: Conviction on July 16; it's the sixth of eight installments in the series released back in 2010. PlayStation Plus users, on the other hand, will be getting martial arts RPG Absolver and choice-based noir thriller Heavy Rain for free on the PS4 on July 1. PS3 players will receive Rayman 3 HD and Deception IV: The Nightmare Princess, with PS Vita players getting Space Overlords and Zero Escape: Zero Time Dilemma.
While most of these games will be coming on July 1, players who haven't yet taken advantage of June's free games can still do so for a limited time. Right now, LEGO Indiana Jones 2 is still available on both Xbox consoles. Assassin's Creed Chronicles: Russia is still available on Xbox One as well as Smite, which can still be downloaded until July 15. PlayStation Plus is still offering Squares and Atomic Ninjas on Vita, Zombie Driver HD: Complete Edition and Tom Clancy's Ghost Recon: Future Soldier on PS3, and Trials Fusion and XCOM 2 on PS4 until July 3, with Call of Duty: Black Ops III being available until July 11.
It's always great for players to receive free games, but these titles are chosen at random. It's possible that Heavy Rain is releasing this month because many PS4 players have just finished playing Detroit: Become Human, the latest title from developer Quantic Dream. Plus, Black Ops 3 being available longer most likely has something to do with Sony having a marketing partnership with Activision for this year's Call of Duty: Black Ops 4. Unfortunately, since Ubisoft never announced a new Splinter Cell game, there's no real reason for Xbox to add Conviction to their lineup next month. But, who knows, perhaps the following month may have more to say.
Source: Xbox, PlayStation
The post Xbox Games With Gold & PlayStation Plus Free Games for July Revealed appeared first on ScreenRant