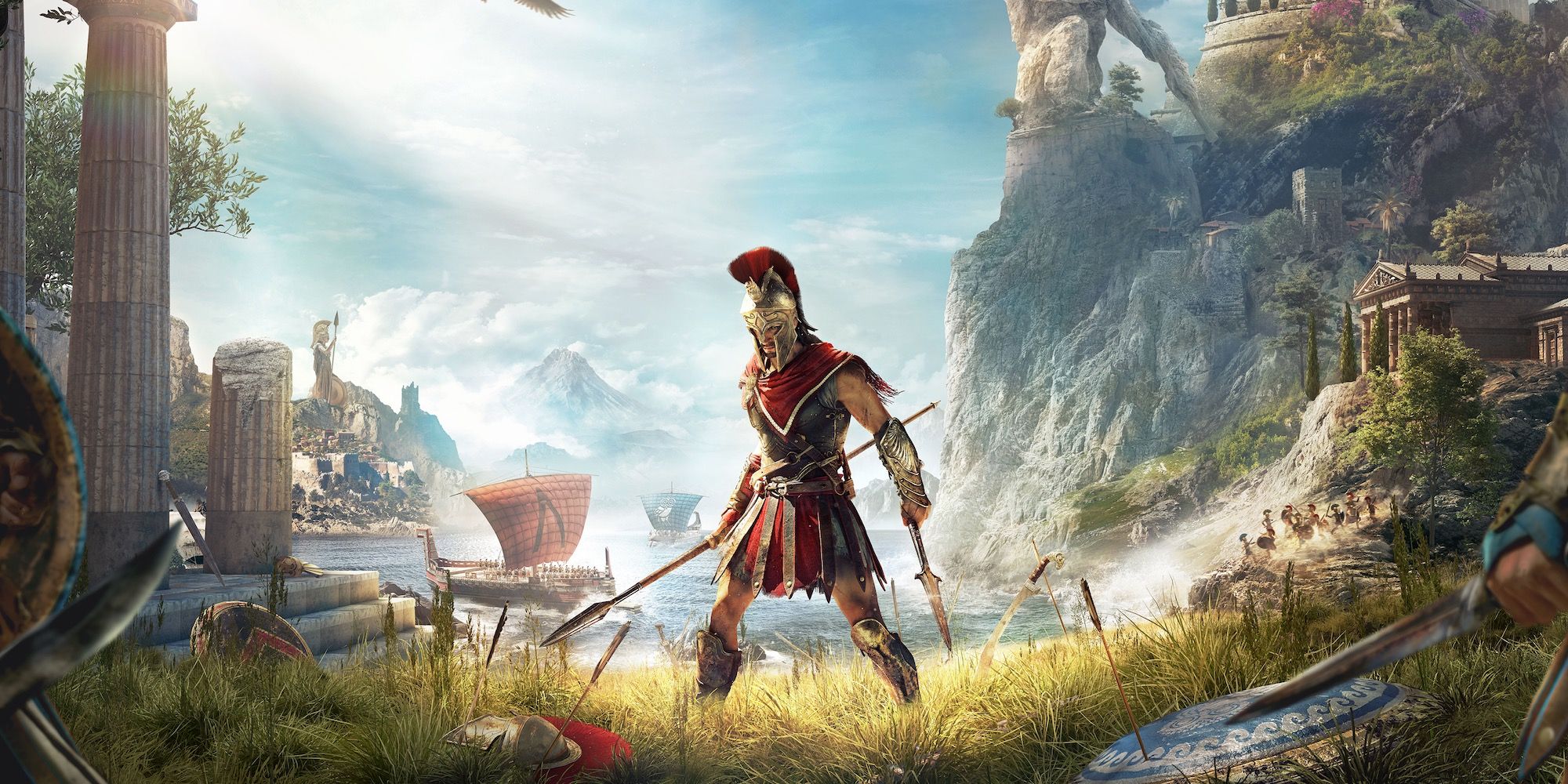 Ubisoft's new release Assassin's Creed Odyssey features some stylish naval combat and just to make things a little more interesting, they've thrown in a few sharks. The latest installment in the Assassin's Creed franchise is primed for release in October of this year.
Odyssey sticks to the usual formula of two stories running side by side: one set in the modern day and one set inside the Animus reliving the memories of the main character's ancestor. The game is set in Ancient Greece circa 431 BCE, 400 years before its predecessor, 2017's Assassin's Creed Origins, and gives the player a choice of two characters: Alexios and Kassandra. It features ship-based fighting elements reminiscent of 2013's Assassin's Creed: Black Flag and according to Ubisoft America's trailer, also provides the player an RPG-like component with interactive dialogue.
Jonathan Dumont, Odyssey's creative director did an Ask Me Anything (AMA) on Reddit to answer fans' questions about the game. In answer to being asked if ships had the same importance as in Black Flag, Dumont replied that although naval combat is not so much a core element, it does have a strong place in Odyssey only with more primitive weaponry so as to remain true to the era. Dumont then dropped the real bombshell when he mentioned "cleaving a ship in half and seeing her crew devoured by sharks!"
Gaming journalist Brian Crecente posted a short gameplay video proving that deadly sharks do indeed feature in the game. The gameplay footage shows a shark attacking Odyssey's protagonist and it definitely looks a little reminiscent of the diving bell missions in Black Flag and its 2014 follow-up, Rogue.
Following the success of 2017's Origins, Ubisoft are really stepping up their game, prioritizing better storylines, graphics, maps and new changes to existing features in the franchise. Players are now privy to a much deeper and ever-expanding view into the history of the Assassin's brotherhood and of course, the vicious and deluded antagonists, the Templars.
We've come a long way since 2007's first installment in the franchise and its best-selling follow-up Assassin's Creed II, when players were first introduced to renaissance rebel Ezio Auditore. Ubisoft has guided us through the ages with stories set in the Third Crusade, Colonial America, Revolutionary France, Dickensian London and of course Ancient Egypt. With so many periods of history from which to choose, the future of the inexhaustible Assassin's Creed franchise is bright and full of mystery. It remains to be seen which era they'll tackle next.
Source: Jonathan Dumont/Reddit, Brian Crecente/YouTube
The post Yes, There Are Sharks In Assassin's Creed Odyssey appeared first on ScreenRant