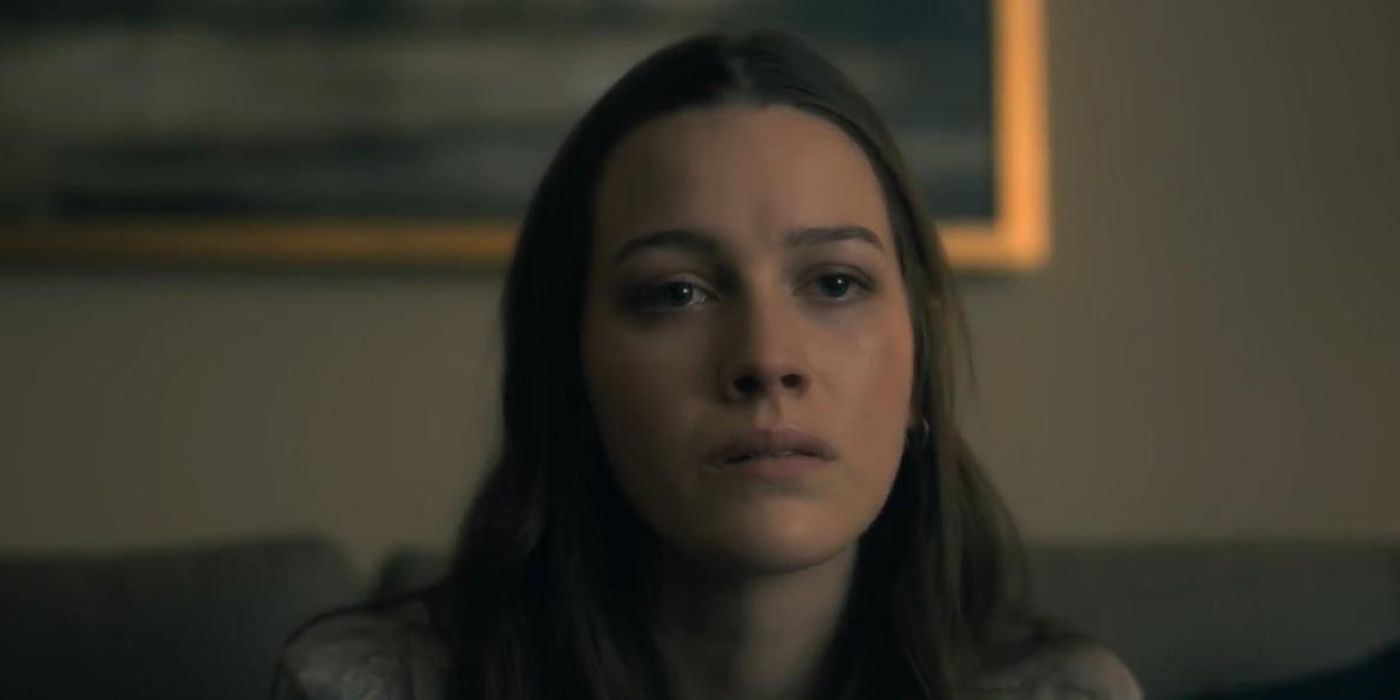 With its return on the horizon, You has added The Haunting of Hill House actress Victoria Pedretti to its cast. The casting news is one of the few new developments for You as it gets ready for season 2, with the details of Pedretti's casting only adding interest to what viewers can expect for the show.
Originally airing on Lifetime before getting the ax after season 1, You has gained a large following on Netflix, as well as a second life on the streaming platform thanks to its renewal there. Based on the novel of the same name by Caroline Kepnes, season 1 of You followed bookstore manager Joe Goldberg (Penn Badgley) as he firsts stalks and then manipulates into dating aspiring novelist Guinevere Beck (Elizabeth Lail). The series charts the dangerous lengths Joe goes to in order to keep Beck all to himself, which includes murder.
Related: You & Sex Education Expected To Reach 40 Million Viewers, Says Netflix
According to Variety, Pedretti will play the season's female lead, Love Quinn. Love is an aspiring chef who works as the produce manager at a pricey grocery story when viewers first meet her. Unlike Season 1's protagonist, Beck, Love is not into leading a curated life on social media, instead favoring a more authentic, interesting lifestyle. She will also apparently be working on getting through a major loss in her life when she meets You's ostensible villain, Joe, which is how the two characters will connect.
With just a handful of acting credits to date, Pedretti is landing some seriously star-making roles right now. She is best known for her role on Netflix's The Haunting of Hill House, a slightly modified and updated adaptation of the Shirley Jackson novel of the same name. In the show, she played Nell Crain, the youngest daughter of the Crain family, all of who deal with the lasting effects of their time living in the very haunted Hill House. Pedretti's other credits include Quentin Tarantino's forthcoming Once Upon a Time in Hollywood. 
Pedretti's top billing in You season 2 is of note considering the first season ended with no hints that Joe would be getting a new love interest. With the season ending on the return of Joe's ex, Candace (Ambyr Childers), it was logical to think that season 2 would focus on Candace working to expose Joe for the manipulative criminal that he is. While that could certainly still be true when it comes to the new season's plot, the addition of Love will undoubtedly throw a wrench in any plans Candace or Joe has. Knowing that Love is being considered a female lead also means we shouldn't consider Love a victim of Joe's just yet; if anything, she could have a few tricks up her sleeve to keep Joe on his toes.
With little to no new plot information and the season premiere date yet to be announced, the addition of Love in You season 2 is going to help give root to the inevitable theories fans will have in regards to what they can expect to see. In a similar sense, it will be fun to see Pedretti take on a new role and with it, sink her teeth into a new project that will help viewers get even more familiar with her talents. All in all, fan of You should consider this casting news very good for the future of the show.
Source: Variety