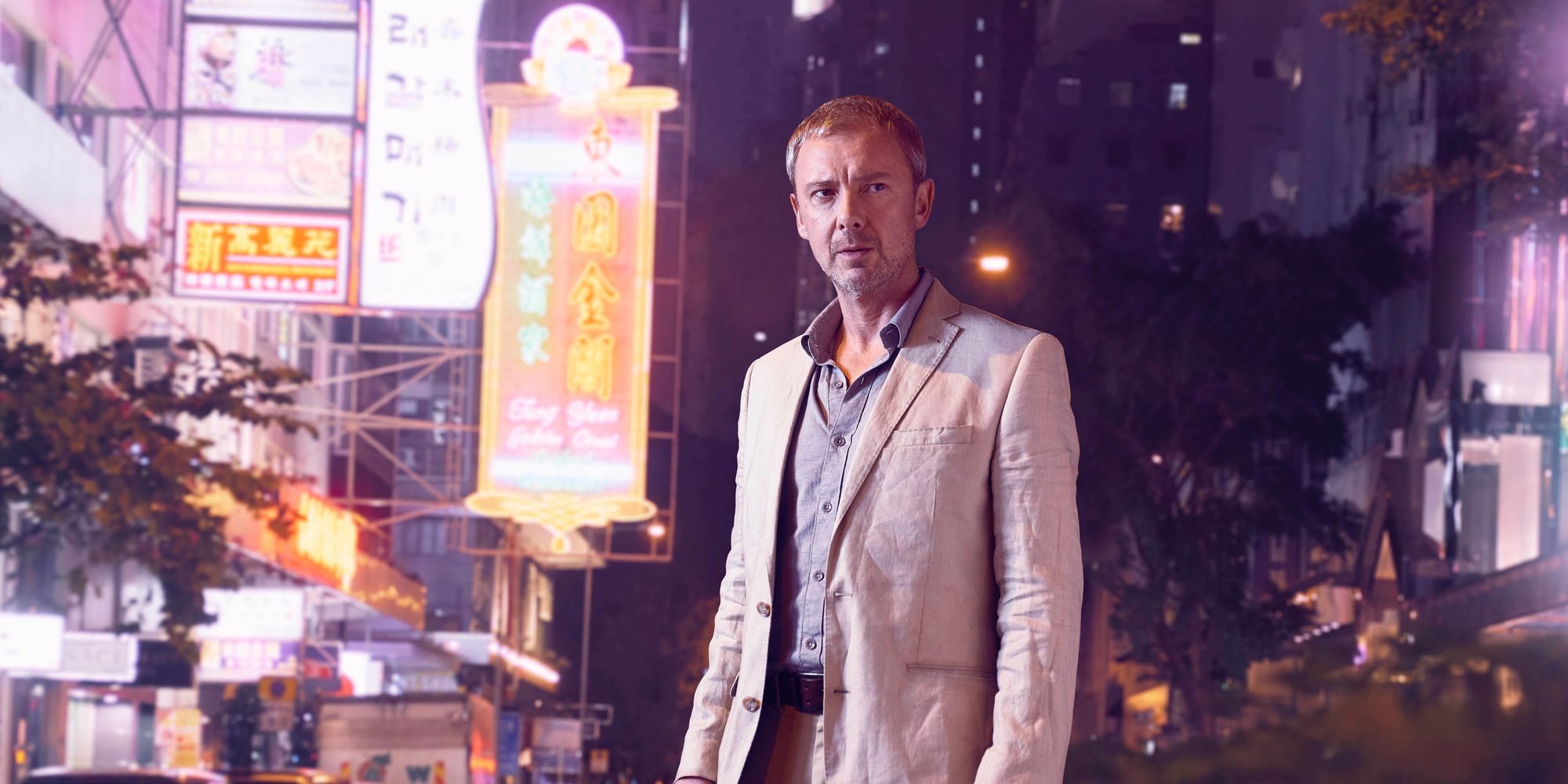 Amazon continues to bring UK television to subscribers in the States with the new international murder mystery White Dragon. The eight-episode series is the latest in a line of gritty crime dramas that have made their way to the streaming service of late, joining a pair of Agatha Christie adaptations with Ordeal by Innocence and the upcoming The ABC Murders, as well as Informer, which stars Paddy Considine and Bel Powley. The result is a solid influx of new content for those who like their crime shows to have an international flavor. 
White Dragon looks to be a twistier-than-expected story centered on the apparent murder of a British woman and wife of Jonah Mulray (John Simm, Doctor Who), while she was traveling abroad. When Jonah travels to Hong Kong, his wife's secrets begin to be revealed, including what appears to be a second marriage that she had with David Chen (Anthony Chau-Seng Wong), which produced a daughter Lau Chen (Katie Leung). 
There's mystery enough in that premise alone, but White Dragon looks to take things down a dark path by investigating not only the circumstances of this woman's double life, but also the seemingly contradictory details surrounding her sudden death. Take a look a the trailer and a synopsis below: 
"White Dragon follows a sheltered London professor, Jonah Mulray (Simm), who tries to unravel the mystery behind his wife's sudden death. Mulray travels to Hong Kong after learning his wife, Megan, was killed in a car accident on the mountain roads of Tai Po, and makes a shocking discovery. As he digs deeper, he's drawn into a web of conspiracy as he tries to find out the truth about the woman he loved."
Since it's already aired in the UK, the series becomes the second crime series Simm has been involved with in 2018 — the first being the superb Collateral, which also starred Carey Mulligan and Billie Piper. Oddly, though, White Dragon sees Simm return to a type of character he's played before (the befuddled husband of a secretive wife) in 2014's Intruders. That series, from Man In the High Castle creator and producer Frank Spotniz not only featured Mira Sorvino (as the wife in question), but was also one of the first series to give Mille Bobby Brown (Stranger Things) her start. 
White Dragon premieres Friday, February 8 on Amazon Prime Video.