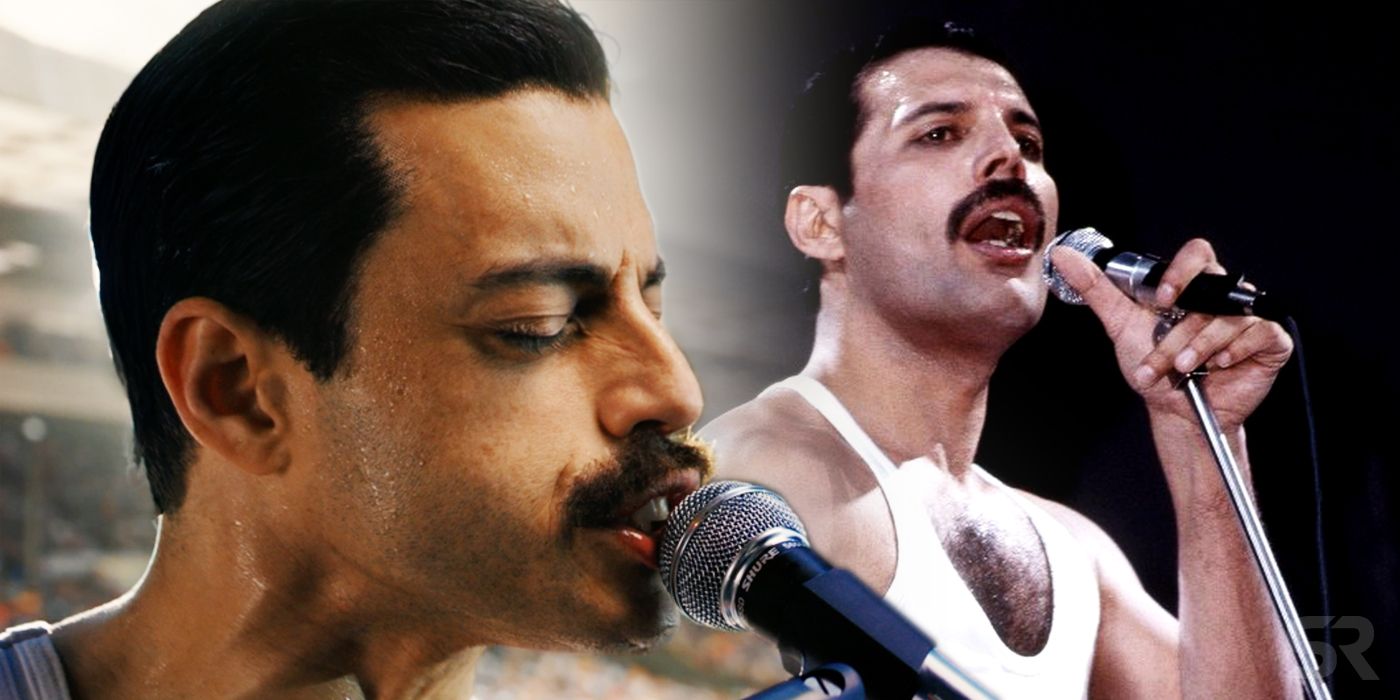 Fresh off its Golden Globe wins, Fox is set to re-release Bohemian Rhapsody to theaters in a new version the audience is meant to sing-along with. A movie based on the life and legacy of legendary rock band Queen and its endlessly charismatic frontman Freddie Mercury always seemed like a natural prospect. Their story is certainly a very interesting one, and comes complete with many real dramatic moments. Of course, the production of Bohemian Rhapsody had its own dramatic moments, thanks to original director Bryan Singer, who was eventually fired from the project due to not showing up for work.
Dexter Fletcher then stepped in to finish the film, although Singer remained credited as Bohemian Rhapsody's director. Despite not performing all that well with critics, Bohemian Rhapsody managed to outperform any expectations industry prognosticators had for its box office success. Bohemian Rhapsody has amassed a gargantuan total worldwide gross of $743 million, making it the eighth highest-grossing movie of 2018. It's also the highest-grossing music biopic in history, and by a country mile at that.
Related: Bohemian Rhapsody Blu-Ray to Include Full Live Aid Performance
To add a cherry on top of Bohemian Rhapsody's financial sundae, the film recently picked up two Golden Globe awards, surprising many by beating out A Star is Born for Best Motion Picture – Drama. Lead actor Rami Malek also won for Best Actor in a Motion Picture – Drama. Now, Variety reports that Fox will soon re-release Bohemian Rhapsody into North American theaters in a brand new sing-along version. Heading to screens this Friday, January 11, this new version will feature karaoke-style lyrics onscreen, encouraging the audience to accompany Malek's Mercury in belting out Queen's greatest hits.
The sing-along Bohemian Rhapsody screenings will take place at more than 750 theaters across the U.S. and Canada, and are an attempt at duplicating Fox's success with sing-along screenings of Hugh Jackman musical The Greatest Showman, which played to large crowds in the U.K. Some might be inclined to think that inviting theater patrons to be even louder is a recipe for a disastrous moviegoing experience, but those people will be happy to know that regular screenings of Bohemian Rhapsody are also still being offered.
Obviously, it probably isn't a great idea to experience Bohemian Rhapsody for the first time during a sing-along screening, as this is clearly targeted toward Queen fans who've already seen the movie. For those viewers, these screenings represent a chance to have a fun night alongside others who enjoy singing along to such classic hits as "We Will Rock You," "Another One Bites the Dust," and the titular track. For the duration of the movie, they can now be the champions, and perhaps they'll find somebody to love.
Source: Variety