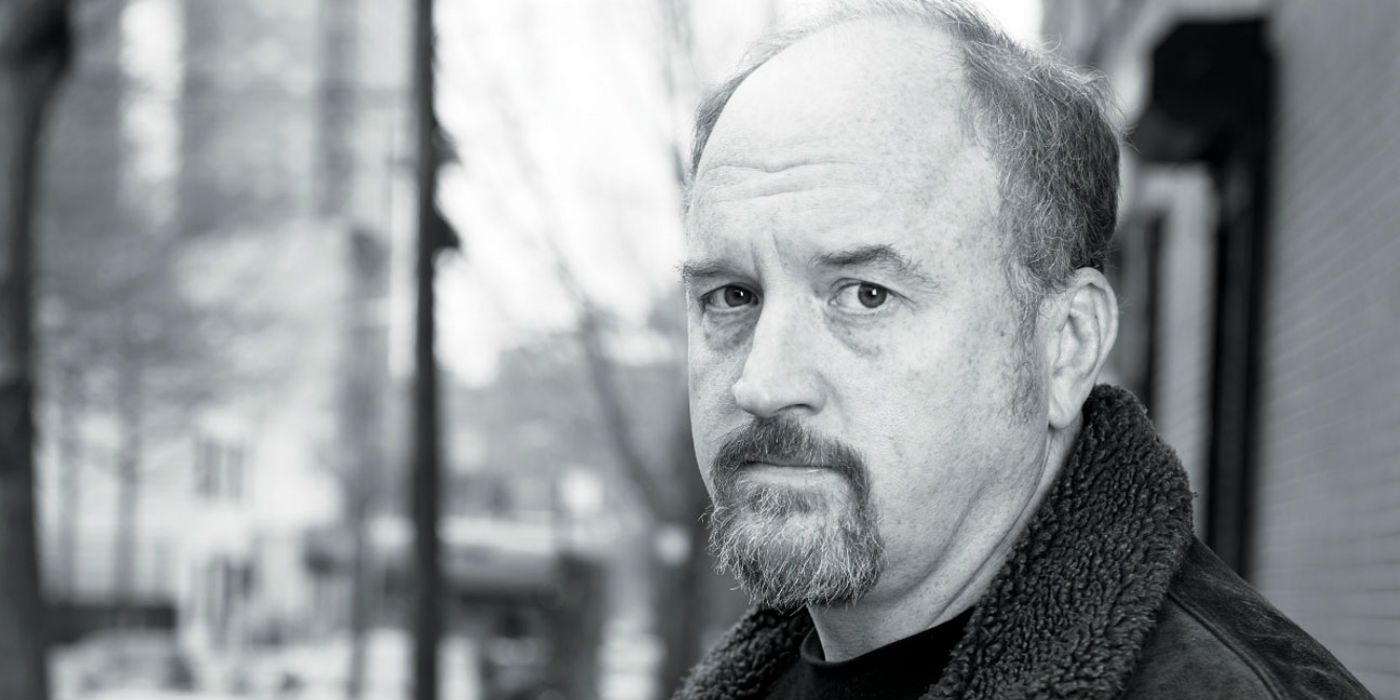 Disgraced comedian Louis C.K.'s comeback attempt hit a roadblock when a Denver comedy club refused his request to perform stand-up there. It seems like a longer time ago than it actually was, but C.K. was once on top of the comedy world, standing tall as the one of the most celebrated stand-up comics in recent memory. His TV specials drew great reviews, his tours sold out arenas, and his FX comedy series Louie was routinely the recipient of major awards and shining critical praise. That was of course until C.K. was accused of sexual misconduct by multiple women in November 2017.
C.K. ultimately admitted the allegations against him were true, and quietly faded from the limelight. Both HBO and FX cut ties with C.K., his upcoming film I Love You, Daddy had its theatrical release canceled, he was dropped from his planned voice role in The Secret Life of Pets 2, and an animated series he was working on with TBS at the time was scrapped. It looked like C.K.'s career might be over, and it's safe to his accusers and detractors would probably have been fine with that. However, his exodus didn't last.
Related: Louis C.K. Claims Sexual Misconduct Admission Cost Him $35 Million
In August 2018, Louis C.K. re-emerged from hiding, and started performing unadvertised stand-up sets at comedy clubs. Some people were happy to see him back behind the mic, while others were angry he was trying to reignite his entertainment career without really offering much in the way of restitution for his actions. Some were also upset that he was coming out as a surprise performer, saying that they wouldn't have come to the club if he was on the marquee. Now, Jezebel (via The Wrap) reports that a recent request by C.K. to perform stand-up at Denver's popular Comedy Works club ended up being rejected by the club's owner, Wende Curtis.
Curtis says she was contacted by a rep for C.K. last month, asking to book a date for the comedian to perform at Comedy Works. She initially considered allowing C.K. to pick from a few options, but ended up being inspired to contact one of C.K.'s misconduct victims first. After getting her side of the matter, Curtis told C.K.'s rep thanks but no thanks, and rejected his request to perform. This is so far the first reported case of this happening during C.K.'s post-scandal stand-up career.
More recently, Louis C.K. has been the subject of an entirely different scandal, after a stand-up set surfaced online that featured him taking shots at the survivors of the Parkland school shooting. While fellow comedian Rob Schneider subsequently jumped to C.K.'s defense, most didn't seem to agree. It remains to be seen if C.K.'s comedy career can ever fully recover from the 2017 allegations made against him. What's clear is that he has both passionate defenders and passionate detractors, one of the latter being the owner of Comedy Works.