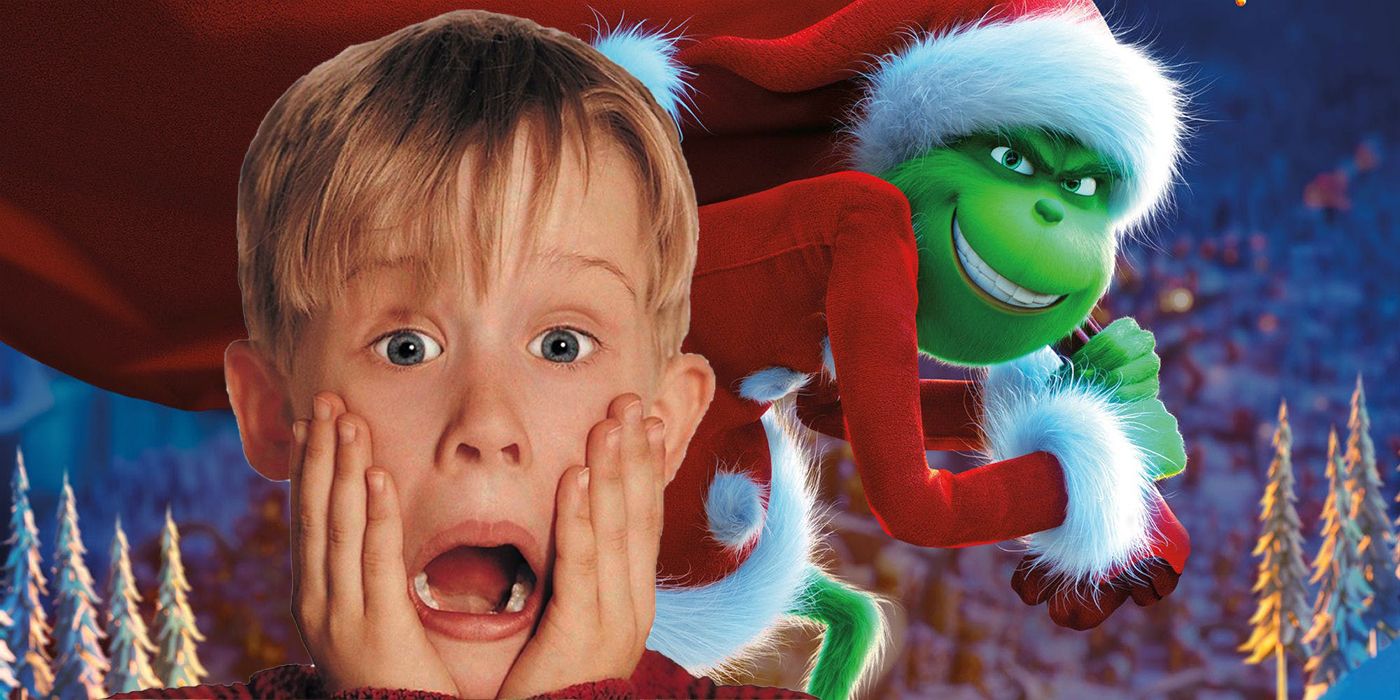 Illumination's 2018 animated remake of The Grinch tops the $500 million mark worldwide, surpassing Home Alone as the highest-grossing holiday movie. The Christmas season might be over, but it turns out The Grinch is still stealing cash at the box office. Co-directed by Scott Mosier and Yarrow Cheney, the 2018 re-telling of Dr. Seuss' classic story How the Grinch Stole Christmas serves as the third adaptation overall, and the second theatrical version. The original 1966 animated special narrated by horror icon Boris Karloff remains a staple of holiday TV, while the 2000 live-action rendition starring Jim Carrey earned mostly derision at the time, but now sports a surprisingly large cult fanbase.
Released back on November 9, 2018, The Grinch received mixed reviews from critics, earning a just barely rotten 58% on Rotten Tomatoes, with an even worse audience score of 55%. Yet, for whatever reason, those sentiments haven't hurt the animated film at the box office, as it opened at #1, hauled in $269 million domestically, and then another $230 million from foreign markets. Doctor Strange star Benedict Cumberbatch voices the title role, with The Greatest Showman's Cameron Seely playing young Cindy Lou Who. Rashida Jones, Kenan Thompson, and Angela Lansbury also star.
Related: The Grinch Scores Biggest Opening Weekend For A Christmas Movie
Today, Variety reports that The Grinch has now earned more than $500 million at the worldwide box office, leaping over beloved 1990 classic Home Alone for the title of highest-grossing holiday movie. Variety doesn't specifically say what they're considering a holiday movie, so it's unclear if something like Die Hard would qualify, or if movies set on holidays other than Christmas are in the running. Either way, Die Hard only has a worldwide gross of $141 million, and Christmas has way more movies set on it than any other holiday, so it's a bit of a moot point.
For the record, Home Alone's worldwide gross is a massive $476 million, which is all the more impressive considering its $18 million budget, and the era it was released in. Obviously, if adjusted for inflation, Home Alone still comes out way ahead of The Grinch. Still, that doesn't mean those behind the newer film don't deserve to celebrate this financial milestone. The Grinch is a certified hit, and there's no two ways about it.
The Grinch's monetary success aside, it definitely remains to be seen if the Dr. Seuss adaptation will stand the test of time in the same way Home Alone has, much less the way that the original 1966 Grinch has managed to. Only time will tell if audiences decades from now are still firing up their Grinch 2018 Blu-Rays to re-watch what has by then become a holiday classic, or if this latest re-telling has ended up closer to Home Alone 2 in reputation. If nothing else, fans of Kevin McAllister's first adventure can take solace in that for now.
Source: Variety